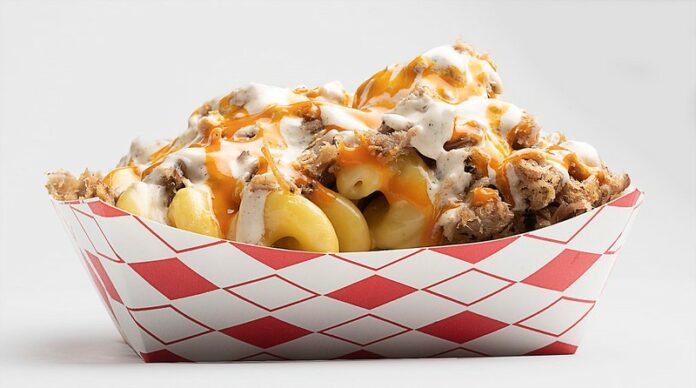 The first weekend of the 2023 Indiana State Fair is just around the corner.
From July 28 to Aug. 20, the 166th annual Indiana State Fair will provide family-friendly activities, free concerts and live entertainment, traditional and explorative food, and more. Encompassing the 250-acre fairgrounds, the Indiana State Fair is open Wednesdays through Sundays beginning at 9 a.m., said Anna Welchel, chief marketing and sales officer for the Indiana State Fair.
"The fairgrounds is about 250 acres all in all, and we use every square inch of this fairgrounds during the State Fair," she said. "We've just packed more into what we have, and that really is important to us to again elevate the value, elevate the product and continue to bring Hoosiers back to this great tradition."
One of the Indiana State Fair's tried-and-true traditions, Taste of the Fair, is all about food, and Welchel said many Hoosiers come from all over the state just to taste their favorite corn dogs and funnel cakes. The 2023 Taste of the Fair will incorporate more than 30 food items, from "Bratchos" — or tortilla chips topped with a bratwurst, hatch queso, jalapeños, fire roasted salsa and a dollop of sour cream — to chocolate glazed popcorn and deep-fried corn on a stick. Welchel said the fair is proud of their Taste of the Fair partners and food vendors for consistently coming up with some crazy new things for the Hoosier community to try each year.
The Indiana State Fair also commits to accessibility for Hoosiers and families from across the state, and one of the ways they do that is through the Hoosier Free Lottery Stage, which offers free concerts each night of the fair, beginning at 7 p.m., Welchel said.
The live entertainment on the Hoosier Free Lottery stage includes Peppa Pig for kids to enjoy, a Taylor Swift Party: Taylor Swift Night, Keith Sweat, Home Free, Styx, Quiet Riot, Rob Base, and more, with the Gospel Music Festival headlined by CeCe Winans to close out the fair.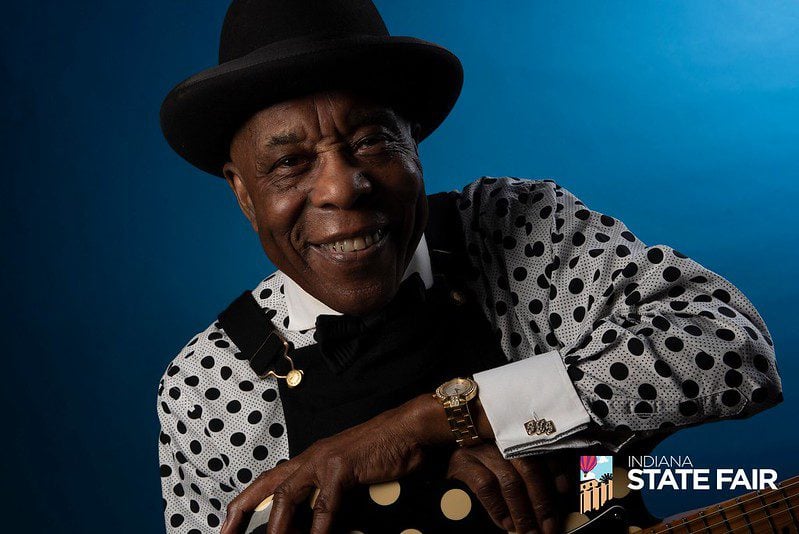 Welchel, who has been working at the Indiana State Fair for 10 years, said one of the things she loves most about the fair is the impressive team that brings everything together. Welchel said the State Fair employs around 1,000 Hoosiers — from event staff to artists and musicians to vendors — because the fair is all about supporting local businesses and "putting Hoosiers to work," she said.
"Our team builds this city in a couple of weeks, and then we get to open the gates and watch families come together; the community come together to celebrate, to be together," Welchel said. "We're really just a community gathering place when you boil down what we're doing. The smiles on kids' faces, the parents: It gives me goosebumps to think about what this event really means to people's lives."
New to the fair this year is an interactive basketball exhibit in partnership with Pacers Entertainment, which closely aligns with the campaign of this year's fair: "BASKETBALL: Celebrating the land that grew the game." Welchel said the exhibit will include an immersive basketball amusement park, called "HOOPFEST," and a full regulation basketball court where guests can compete in tournaments, host kids' camps and feature a host of celebrity appearances.
Another attraction festivalgoers can enjoy is Illuminate!, which is a special indoor (and air-conditioned) museum space with 14 oversized light-up lanterns where kids can run around, take pictures and enjoy the sights and sounds.
Welchel said this year's fair is proud to unveil a new building, the Indiana Farm Bureau Fall Creek Pavilion, which recently underwent a $50 million renovation. She said the building will be used for swine shows during the fair and host events throughout the year, including a new partnership with USA Track and Field.
"Every year the tradition of the fair is what is most important to our fairgoers," Welchel said. "People love to come and grab their corn dog from their favorite corn dog stand. But it's also important that we bring in new features each year as well to elevate the product, elevate the experience and introduce Hoosiers to new things."
Also new this year is the State Fair's safety policy, which Welchel said includes the "unaccompanied minor policy." Beginning at 6 p.m. each night, guests under the age of 18 must be accompanied by a parent or legal guardian age 21 or over. Welchel said guests are encouraged to plan their trips accordingly, and a full list of the Indiana State Fair's safety measures and policies can be found at Indianastatefair.com.
The Indiana State Fair is open Wednesday-Thursday, July 28-Aug. 20. The Fair is closed on Mondays and Tuesdays. Tickets cost $14 at the gate but can be purchased on the website ahead of the fair for a discount. Parking is $10 per vehicle. A full list of discount fair days, including $3 Thursdays and AAA Day, can be found at indianastatefair.com/p/state-fair. For questions, contact 317-927-7500.
Contact staff writer Chloe McGowan at 317-762-7848. Follow her on Twitter @chloe_mcgowanxx.