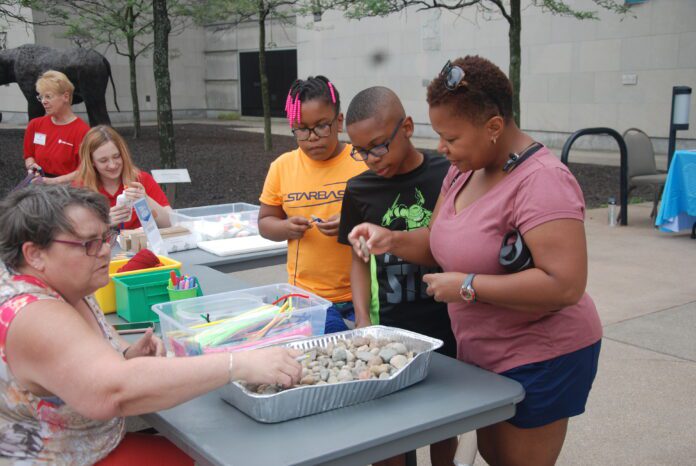 The Indiana State Museum's Canal Nights is back in full swing, offering free hands-on and family-friendly activities every Wednesday night.
The summer series officially kicked off June 7 with Nature Play Day, but members of the community are invited out to the canal walk each Wednesday evening from 5-7 p.m. to experience various educational and accessible activities, said Hayley Wilson, director of interpretation for ISM.
"Having a free program during the summer is so important to families," Wilson said. "Just making sure we're accessible to all, and we really try to incorporate as many hands-on activities for multiple ages — So, families of 5-6 starting at like 2-year-old though 18-year-old can engage with something there."
Canal Nights is a long-time summer tradition for the museum, Wilson said. It acts as a gateway to kids in the community to get involved with S.T.E.A.M. programming — or science, technology, engineering, arts and mathematics — with free, hands-on activities and experiments suitable for all ages and skill levels.
"We see a lot of families with different capabilities come, so this is a really accessible program as well," Wilson said. "We work well with other groups in the area to make sure our programming is accessible for all different capabilities."
Wilson said the program runs through the end of July and is open to everyone in the community. Each week features a different theme from nature to architecture and includes three to five community partners, such as Eli Lilly and IUPUI, as well as nonprofit organizations.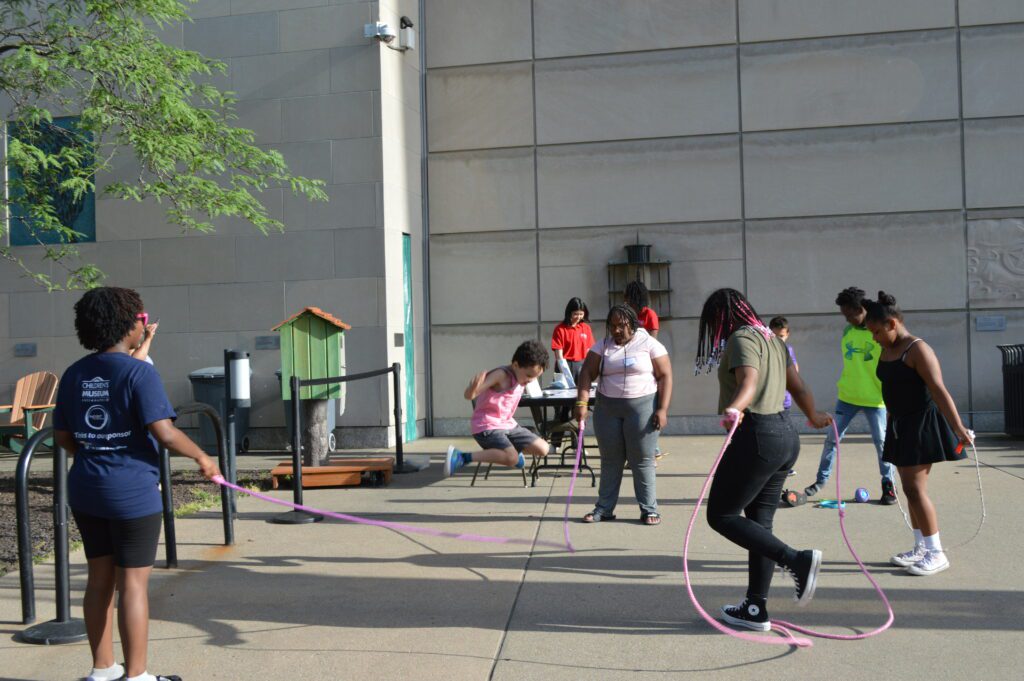 The upcoming Canal Nights on June 21 features Total Eclipse at the Museum!, where attendees can come to learn more about the Total Solar Eclipse expected in 2024, which Wilson said the museum is "very into right now." There will be various solar system-inspired activities to try out presented by Ball State University planetariums, Indiana Astronomy Society, Center for Earth and Environmental Science at IUPUI and the Holcomb Observatory at Butler University. 
"Families are enjoying their time walking up and down, and they see us and they know we're here and we're able to engage with them," Wilson said. "It's so important just to know that we're here to support them and introduce them to these S.T.E.A.M. concepts and other local organizations and nonprofits that they've maybe never encountered before."
The next Canal Nights, on June 28, is Create and Construct, where guests will get to practice the art of building structures and testing their strength through different activities.
Just in time for Independence Day, guests can learn about the importance of the U.S. government and how they can use their voices to enact change and make a difference during Democracy Day on July 5.
However, Wilson said Chemistry is Everywhere — scheduled for July 12 — is a community favorite and will involve some "wild science experiments that get a little messy" outside as families get to learn about the basics of chemistry alongside Eli Lilly.
The following week, on July 19, Global Gathering will include the Mexican Consulate as guests engage in hands-on activities inspiring unity and kindness while learning about the vibrant cultures around the city.
Rounding out the summer on July 26 is "one of our favorite themes," Wilson said. Each year, ISM makes sure to include Superhero Night. Guests are invited to learn about real-life superheroes and how they can be super in their own ways.
For more information about Indiana State Museum and Canal Nights, visit indianamuseum.org.
Contact staff writer Chloe McGowan at 317-762-7848 or chloegm@indyrecorder.com. Follow her on Twitter @chloe_mcgowanxx.