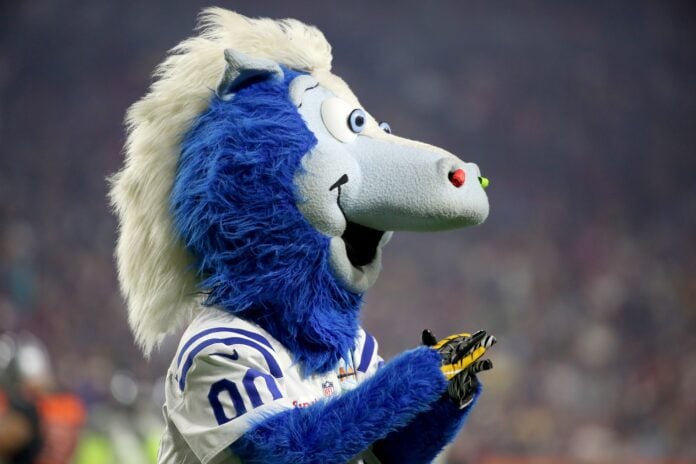 Since 2006, Blue, the Indianapolis Colts mascot, has been an integral part of Indiana football. This week, Blue was named Mascot of the Year for the third time in their short tenure. The award is voted on by mascots around the National Football League and is bestowed upon the mascot with the highest overall success.
Blue also received their third Community Anchor award. As the name suggests, the NFL bestows the award upon the mascot who had the greatest impact on their community.
During the 2022-23 season, Blue participated in a Christmas giveaway. The event yielded partnerships with family members and companions to supply Christmas for dozens of families in need.
The Mascot of the Year's impact
The award-winning mascot became the face of blood drives hosted by the Indiana Donor Network and the Indiana Blood Center. Blue also led partnerships with the Irsay family initiative known as 21 Days of Kindness and Kicking the Stigma. The days were spent conveying a different semblance of kindness to the Indianapolis community. Some acts included buying groceries for families, supplying gas for commuters, delivering food for Hispanic Heritage Month and buying shoes for those in need.
In 2018, Blue introduced a new segment called "Choose Love." The show focuses on an unmasked Blue urging young people to be themselves.
These are not the only awards that Blue took home this year. The Colts' entertaining front man also won Social Media of the Year accolades. In a year, Blue accrued nearly 475 million views, 17 million likes and nearly 422,000 shares across their social media platforms. Blue has also received a boost in viewership on TikTok. Statistically, this makes Blue one of the most followed acts associated with a North American sports team.
Since the inception of Blue, the Indianapolis Colts mascot has provided a one-of-a-kind brand of game day excitement, antics and an uplifting spirit for Colts fans.
The city is proud of Blue and cannot wait to see what cool, award-winning things they perform next.
Contact multi-media staff writer Noral Parham at 317-762-7846 or email at NoralP@IndyRecorder.com. Follow him on Twitter @NoralParham.