The Indianapolis Colts kicked off their organized team activities (OTAs) last week with spring training camp.
Colts players arrived during the wee hours of the morning ready to get to work. The coaching staff, including first-year Head Coach Shane Steichen, was on hand to greet recruits and veterans attending the voluntary OTA.
The team opened up spring training camp with light drills and conditioning exercises.
The Indianapolis Colts began their first practice of the 2023-24 season as select fans and media personnel watched.
Many were in attendance to witness 2023 NFL draft pick Anthony Richardson in action. Others were surprised to see quarterback Gardner Minshew and Richardson sharing first-team responsibilities.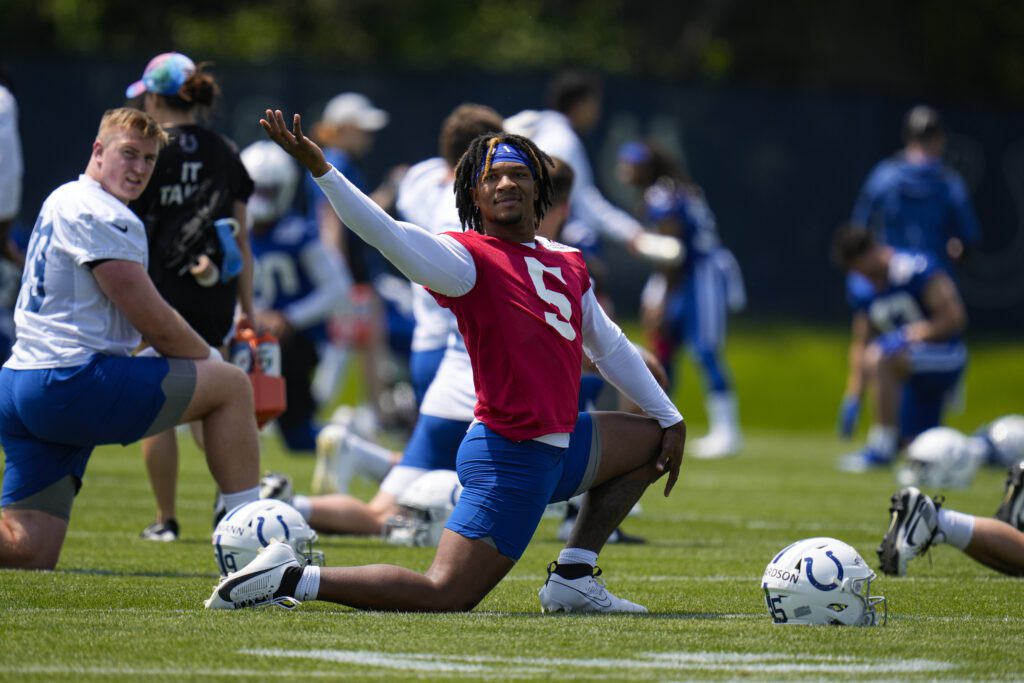 Richardson or Minshew at QB1?
Steichen provided some insight on Richardson and Minshew's role during training camp.
"We've been splitting them up. Anthony is getting some reps with the (first team), Gardner is getting reps with the (first team), and that's how we're rolling right now," Steichen said in response to Richardson and Minshew's shared responsibilities.
Despite the setbacks the Colts faced last season, they are determined to return tougher than ever. The players are focused on enhancing their craft and working in unison to become a top team in the AFC South division.
Additionally, the coaching staff is upbeat about the talent acquired during this year's NFL Draft. Many fans believe that the Colts can make the playoffs as soon as this season.
As the OTA training camp continues, the Colts will continue to work toward refining their skills in preparation for the upcoming season. Once the OTAs end, the Indianapolis Colts will host an obligatory training camp from June 13-15.
Contact multi-media staff writer Noral Parham III at (317)-762-7846 or email at NoralP@IndyRecorder.com. Follow him on Twitter @NoralParham.