The Indianapolis Symphonic Choir is bringing back an old favorite, "Mood Indigo," for one night only.
Indiana Landmarks is set to host the Indianapolis Symphonic Choir for its special concert Oct. 15 at 2:30 p.m. and 6 p.m. "Mood Indigo" — named after a jazz song by Duke Ellington — started around 15 years ago with the goal of bringing together popular songs the choir rarely gets to perform, said Eric Stark, creative director for the Indianapolis Symphonic Choir.
"The Indianapolis Symphonic Choir is most known for performing major works for chorus, like Handel's 'Messiah' or the ninth symphony of Beethoven," Stark said. "But we like to do other kinds of music also, and so a number of years ago we created a concert that is kind of our salute to Broadway and jazz and American popular song."
The choir used to perform a "Mood Indigo" concert every few years, but due to the pandemic, scheduling and other commitments, Stark said this is the first time in about nine years they're performing it again.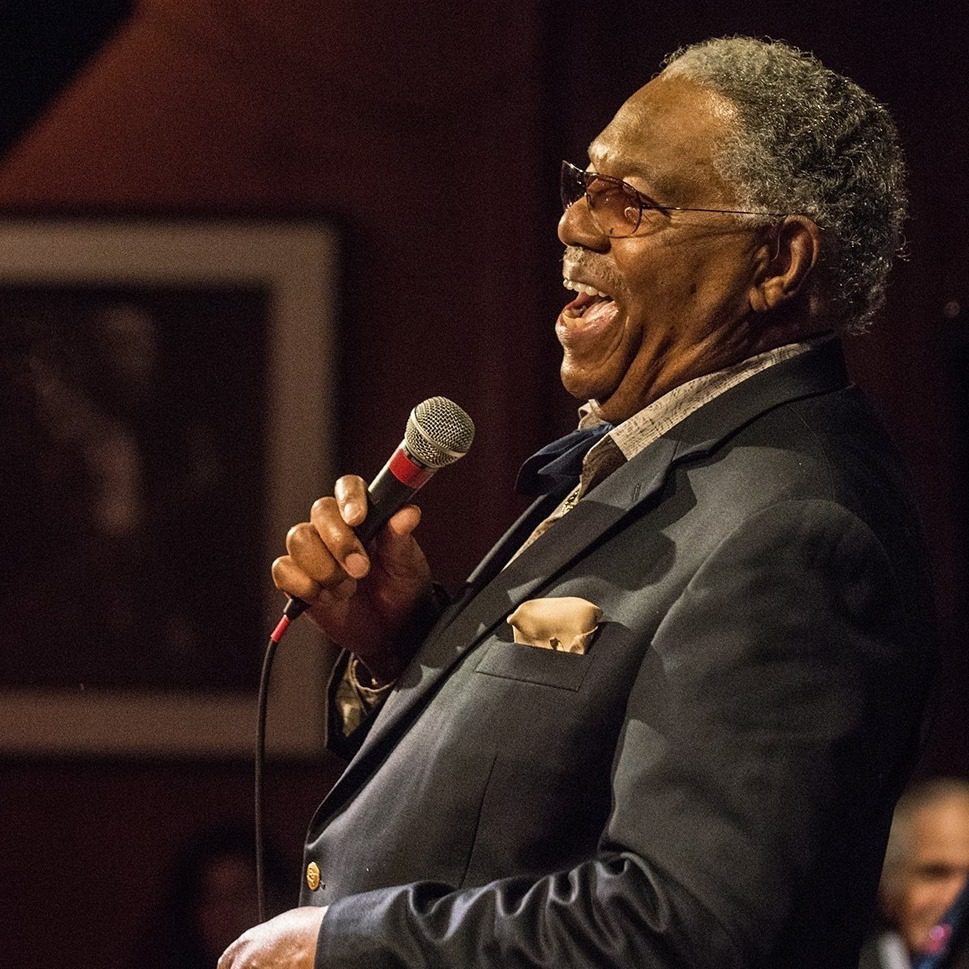 The "Mood Indigo" set list will include rotatable showtunes from the likes of Rodgers and Hammerstein and Jonathan Larson's "Rent," "They All Laugh" by the Gershwins and Tito Fuentes' "Oye Como Va."
"It's just a lot of fun because we're doing music kind of all over the map," he said. "It's stuff that we all love, I love, the singers all enjoy it, my assistant conductor Dr. Michael Davis … it's some of our very favorite things and we just don't get to do them very often."
This concert will be a smaller choral performance, with only about 30 singers, a few musicians and a special guest soloist, Everett Greene, a renowned jazz singer and Indianapolis resident.
Greene, who's been singing and performing in the jazz scene for about 70 years, said this isn't the first time he's performed with the Indianapolis Symphonic Choir, and each time they invite him to perform with them, he's happy to do it.
"They're just a marvelous group and everybody enjoys what they're doing, and that's one of the things that I like about it," Greene said. "They're doing the majority of the music, but I'm having the most fun."
Although Ellington's "Mood Indigo" was about feeling blue, Greene said there won't be a single "blue person" in the audience as the mix of music in the show will be lively and upbeat.
"What I do is I have my fun and hopefully it'll rub off on the person who's listening," he said. "If I can see a smile on their face from what I'm doing, that makes me happier."
Although Greene has performed with the choir in the past, Stark said they're delighted to bring the local jazz musician on board for this concert and hope guests will spend the night getting to know him and the Indianapolis Symphonic Choir better.
"Mood Indigo" will take place at Indiana Landmarks, 1201 Central Ave., Oct. 15 at 2:30 p.m. and 6 p.m. Tickets are $35 and can be purchased at indychoir.org.
Contact staff writer Chloe McGowan at 317-924-5143 or email chloegm@indyrecorder.com. Follow her on Twitter @chloe_mcgowanxx.