Emmanuel Temple Apostolic Faith Church is a lively and harmonious house of worship.
As the drummer used his neon-orange drumsticks to keep a steady beat, the organ piano's distinct sound resonated throughout the sanctuary and members, both young and old, sang in sync to every song in praise of the Lord.
The sanctuary was lined with wooden benches and purple carpet. Bishop Adam Shawn Brent Sr. stood in front of the congregation, sang along with members and prepared to give the sermon.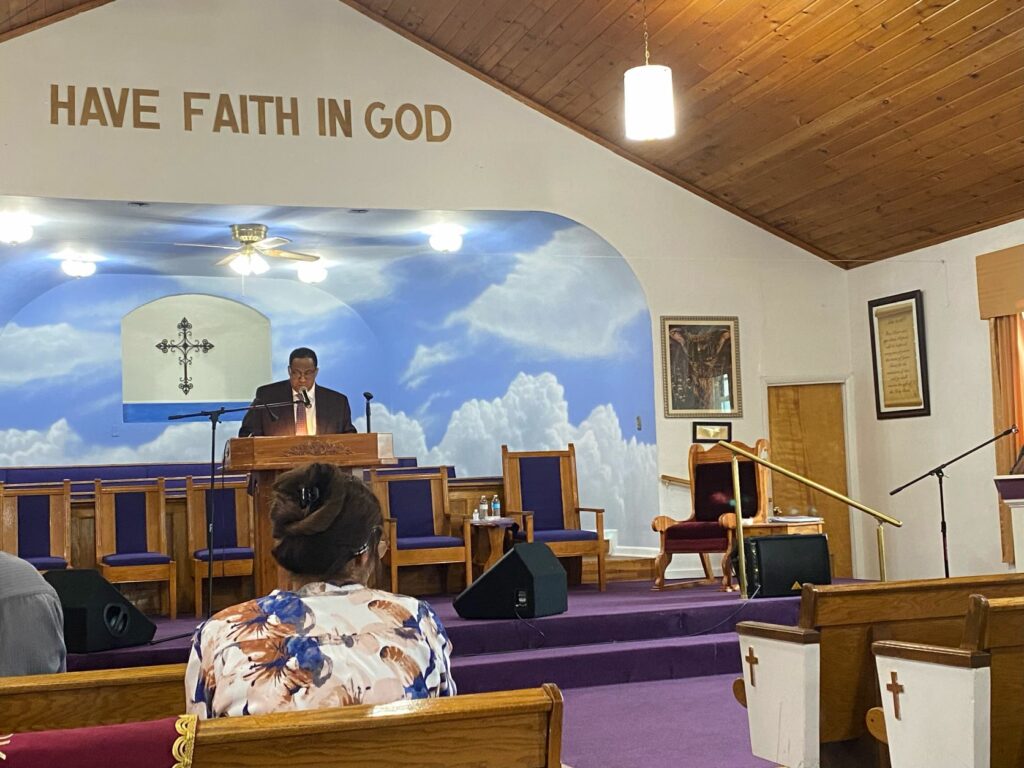 "I love to see how God's word is energizing the church again," he said. "Since I have been here, I have seen such happiness."
Brent has been pastoring the church for two years, and prior to his installation, Emmanuel Temple was without a pastor for at least three years.
Now with Brent's powerful voice and hand gestures working together to verbalize God's message to the congregation, the church is once again passionate and enthused to honor God.
Sister Irene Smith began playing her tambourine to the beat of the music halfway through the praise session. In between songs, members gave their testimonies about their weekly and monthly experiences. As one woman praised and thanked God for all he had done for her, tears rolled down her cheeks.
It was the first Sunday of September, so the church made sure to celebrate birthdays and anniversaries, including the pastor and first lady's 30-year wedding anniversary.
Brent said the door to Emmanuel Temple Apostolic Faith Church is open to anyone in Indianapolis.
"We are welcoming everyone," he said. "We are doing our best to be the church that the community needs. We want to be the church to explain God in a better, nicer and godly way."
The church has service at 11 a.m. every Sunday at 6138 Michigan Road. Wednesday bible study is weekly at 7 p.m. at the church.
Contact religion reporter Abriana Herron at 317-924-5243 or email at abrianah@indyrecorder.com. Follow her on Twitter @Abri_onyai. Herron is a Report for America corps member and writes about the role of Black churches in the community.