Although Insezn only formed their group less than a year and a half ago, they have been heavily touring across the country. They performed at the Black Wall Street Rally in Tulsa, OK over the weekend. 
Consisting of Jesse Jones, Carl Durgan, Shawn Phillips and Stephen Martin-Drain, their musical focus is old-school R&B with a crossover into new-school flair.
"We chose to focus on old school music because there's a lot of history lost with it so we're bringing it back," said Phillips.  
RELATED: Tulsa Race Massacre survivor to be remembered during program from IU law school
"It's not a lost art because we're performing it for different generations from the old-school to the young people, so we're keeping it alive," said Durgan.
Jones has always been a professional musician by trade, performing with acts in Chicago when he was starting out. Born and raised in East Chicago, he first met Durgan, a musician from Cincinatti, and created a duo group called Karjamm.
Phillips is originally from Tulsa but has lived in Indianapolis. Notably, he was representing Indiana when he ranked 17 in a national karaoke championship held in Nashville in 1999.
Insezn
Consistently performing in other groups, he caught Jones and Durgans' eyes.
"I was dying from a staph infection in a hospital when Jesse and Carl called. They asked me to join the group, and I think that was my motivation to keep going. So, I got better, and now we're here," said Phillips.
Knowing that music can influence listeners, the group said men must take the mantle up. That means teaching the next generation about their music and content that is concentrated on love, family and prosperity.  
They strive hard to be a good representation of the genre of music their group represents.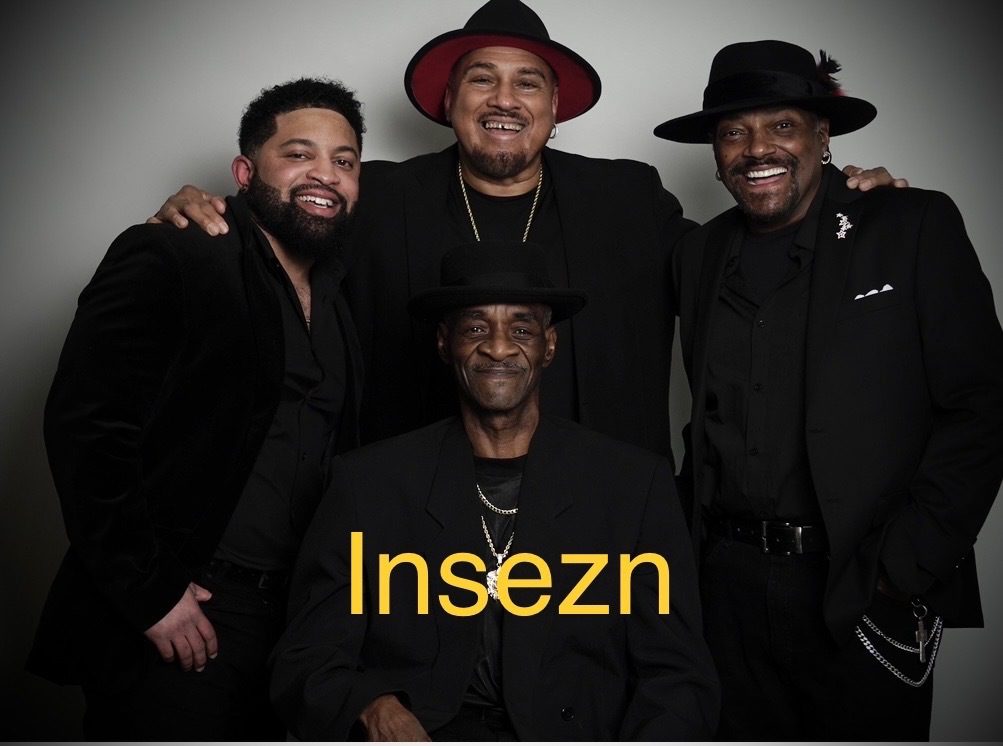 "All your best writers were back in the 60s, 70s and the 90s. I'm not saying that the hip-hop generation is bad cause music changes, but you have rap artists using some of the old-school music as samples," said Jones.
Martin-Drain is from Indianapolis and has a theatrical background. Jones met him when he was the vocal director of the Asante Children's Theater and was performing at an event.
They were invited to Tulsa to perform for the Black Wall Street Rally.  
Black Wall Street
According to the Library of Congress, the 1921 Tulsa race riot was a two-day-long white supremacist terror attack. It was one of the biggest massacres on American soil. Mobs of white men bombed and burned Black homes and businesses in the Greenwood District. 
At the time, the 35-square-blocks of the neighborhood comprised one of the wealthiest Black communities in the country. It was dubbed "Black Wall Street." 
"It was so moving, emotional and an honor to be able to perform in an area that was predominately Black. I remember growing up, my grandfather told me about the bombings, but it took years before that was considered an acknowledged fact," said Phillips.
Durgan said they will continue on their mission to spread love and peace in the land because that is what their music is all about.
"One of the things we did do while there is we made Indianapolis look very well," said Durgan on representing the city in Tulsa.
Insezn said they are putting out their first release this year.
They will be performing at the Major Taylor Convention in Indianapolis in June. 
Contact staff writer Jade Jackson at 317-607-5792 or by email JadeJ@IndyRecorder.com. Follow her on Twitter @IAMJADEJACKSON