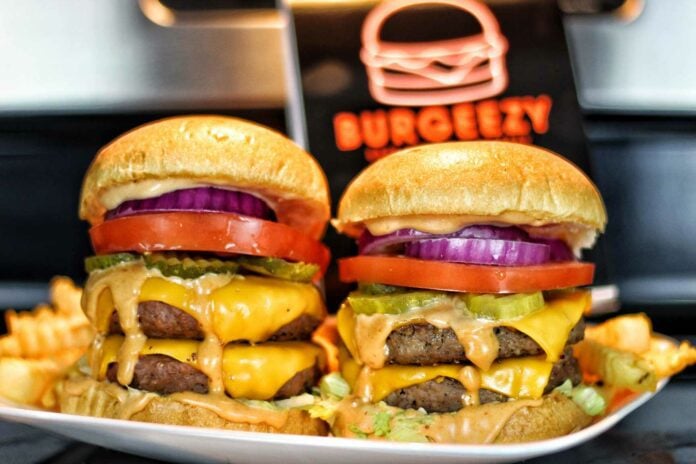 A vegan diet just might save your life — or at least prolong it.
Studies show a vegan diet — which consists of plant-based foods, excluding meat and dairy — can help lower blood pressure, manage diabetes and weight loss and reduce risk of heart disease by lowering cholesterol — health issues that are prevalent in the Black community.
"I looked around my community, and I see the hurt of our community, and the access in our community, and how it impacts our lives," Taria Slack, owner of Black Leaf Vegan, told the Recorder. "That was the biggest concern … access to foods, and food options, and healthier options … there was a lack there."
Slack said she decided to start filling that gap and opened the first Black Leaf Vegan food truck nearly four years ago, becoming Indianapolis's first vegan food truck. Having been vegan herself for nine years, Slack said she created a menu with plant-based options that would drive people to become interested in trying something new.
"Once you meet them where they are, they'll come along for the process with you because they'll start trusting you, and that's what I want to do in my community," Slack said. "I think that as people begin, like I said, trusting you as a cook, they will begin to try new things."
The food truck's success was so great that they were able to expand and establish a second truck. In October 2022, Black Leaf Vegan was able to open its first brick-and-mortar café at 335 W. 9th St.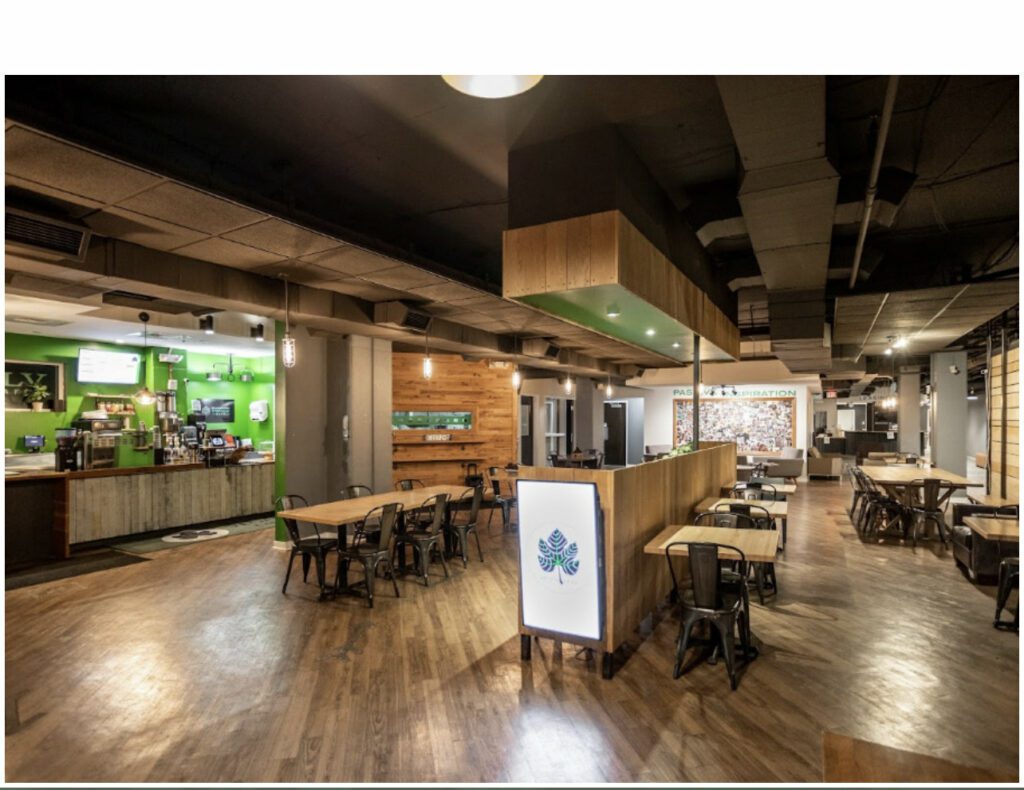 The rise of vegan businesses
Shortly after the beginning of the pandemic, Indianapolis began to see an increase in the number of Black-owned vegan restaurants, food trucks and bakeries starting to take root. Kadeesha Wiggins, co-owner of Burgeezy, a local vegan burger joint that opened in August 2021, said that momentum can be attributed to situational awareness.
"There is a pretty decent sized Black vegan population in Indianapolis, and it's crazy because a lot of us are entrepreneurs as well," Wiggins said. "The pandemic slowed a lot of things down, so it gave us time to really sit back and realize that we have gifts, we have talents and that we have something that we can offer the community, and [that] really does help change the narrative."
READ MORE: Food truck promotes community health, generational wealth
Wiggins decided to go vegan in 2018 after struggling with digestive issues. Although she is not a dietician, Wiggins said going vegan led to less bloating and constipation, a more balanced gut, clearer skin, better vision and more energy.
Kadeesha Wiggins initially operated Burgeezy alongside co-owner and husband Antoine Wiggins as a test kitchen out of Indy's Kitchen in 2021. Less than a year in, they were selected to be part of Be Nimble Foundation and Melon Ghost Kitchen's Food Entrepreneurship Accelerator Program at the Amp at 16 Tech.
Thanks to this grant, the vegan burger joint opened its first brick-and-mortar located on the Canal Walk on Sept. 9, 2023. Since then, Wiggins said they have seen three times the amount of business.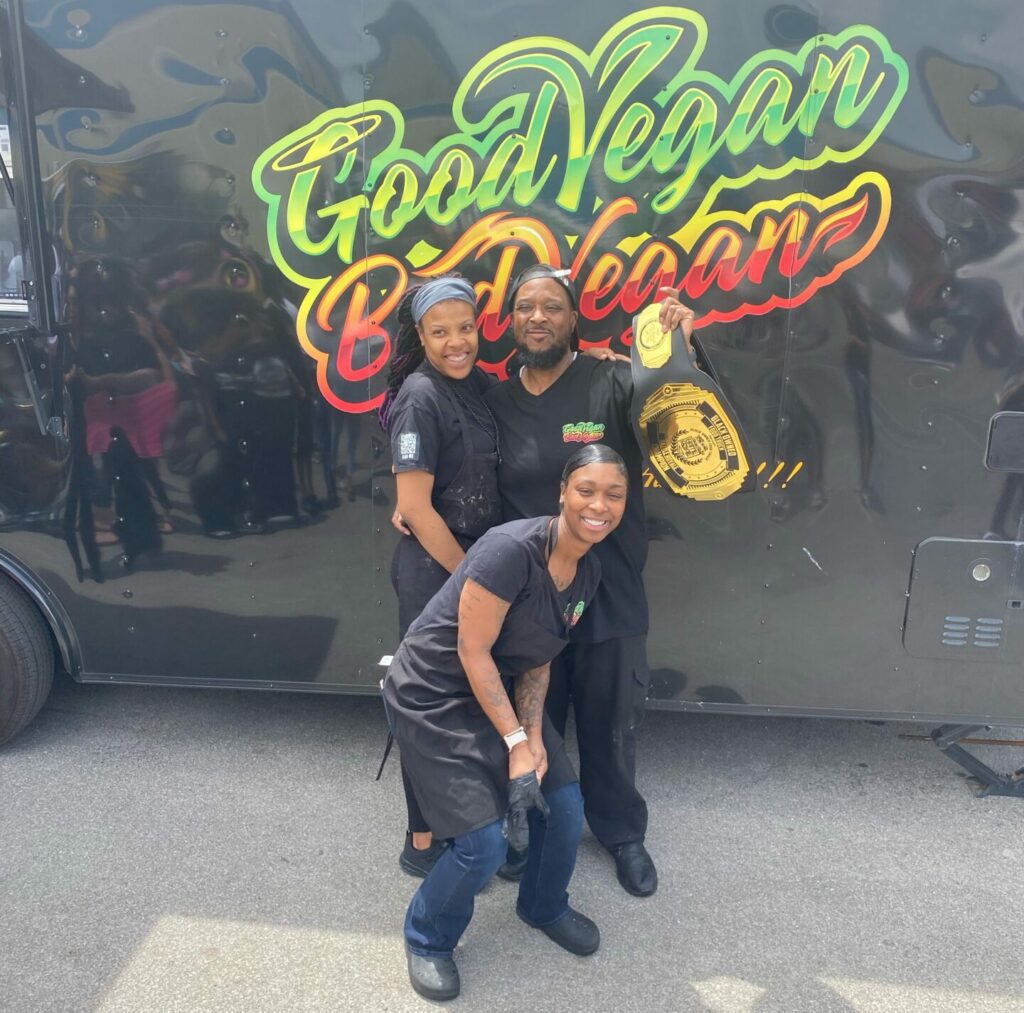 Burgeezy serves many purposes, Wiggins said, such as offering the community accessible vegan comfort food and bringing the community together around healthier alternatives. Growing up, a lot of the food they ate was based on accessibility, and Wiggins said she wanted to recreate some of those comfort dishes for the community but "veganize them."
"I think it's important that there are vegan options so that everyone knows that there are alternatives that are healthier without actually having to sacrifice the food," Wiggins said. "You can still have a delicious burger that is plant-based but you wouldn't be able to tell from the taste."
Raheem Malik Abdullah, owner of Good Vegan Bad Vegan, shared a similar sentiment, having made the decision to go vegan about four years prior after having struggled with high blood pressure, diabetes and weight — issues prevalent in the Black community. When medication did not work, he decided to go the holistic route, cutting dairy and red meat from his diet.
"I'm gonna be honest, just because it's vegan doesn't mean it's like the best option for you," Abdullah said. "But we try to put the better options there."
Abdullah hails from a family of entrepreneurs and cooks, so he decided to use his culinary skills to open Good Vegan Bad Vegan, a food truck often found off 25th Street and Burdsal Parkway, near Riverside Park, in August 2022.
The food truck offers an array of vegan options, from vegan burgers and fries to alkaline options, such as salads and raw tacos, he said.
"There's actually a food desert right there," Abdullah said. "We're some of the number one people that have these high blood pressure, diabetes issues, you know, the Black community does. If you look around in those areas … there's definitely a lack of that. You can go find all the bad foods that cause these issues, but you can't find any healthy food to combat that."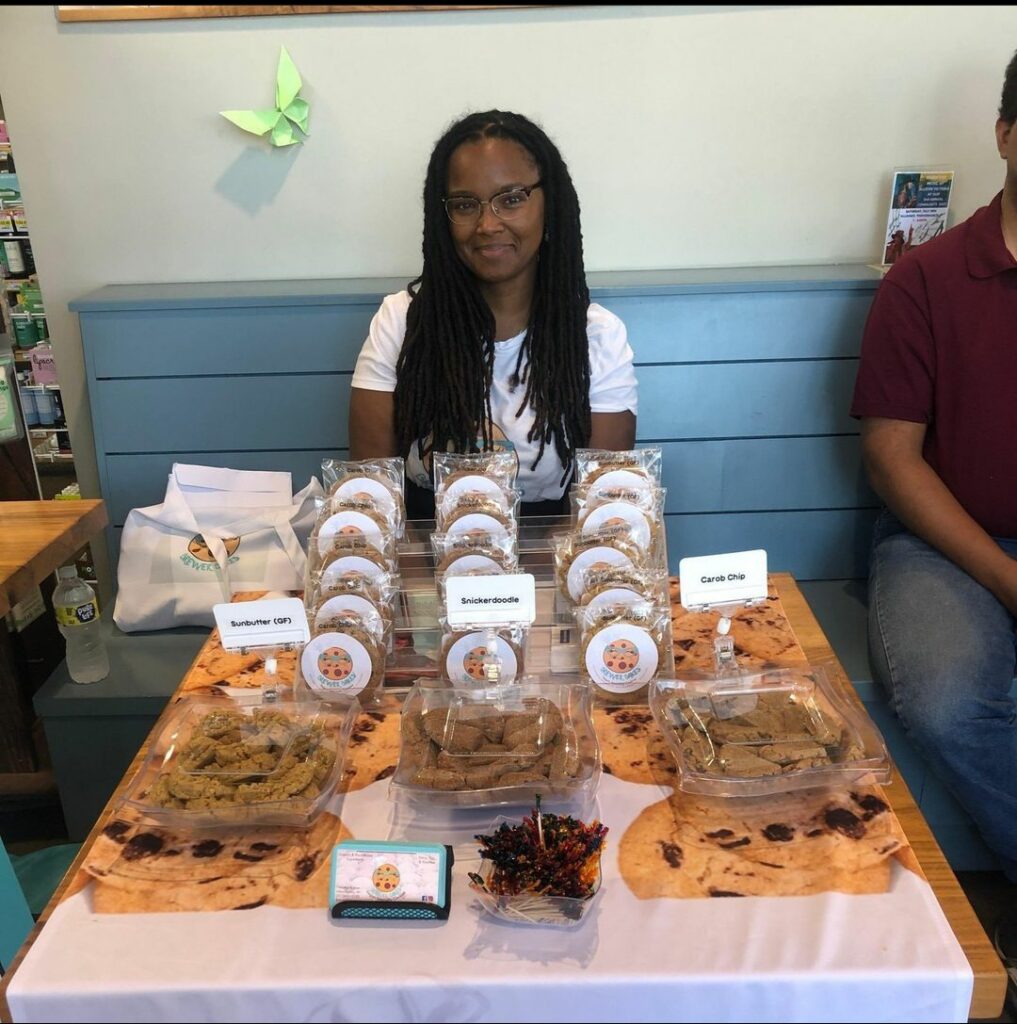 Making that transition
Tasheka Brewer, owner of Brewer Bakes, has been baking and selling plant-based cookies since 2017, a year after she decided to switch to an entirely plant-based diet in an effort to lose weight and avoid complications with diabetes and high blood pressure — which ran in her family.
Brewer said she decided to use her baking skills, which she learned from her grandmother, to start a business to help people transition into a plant-based lifestyle.
"It would be a great way to introduce the vegan lifestyle to the African American community because the number one question a vegan gets is, 'Well if you don't eat meat, what do you eat?'" Brewer said. "I thought it would be really cool to introduce them to a sweet but more so a healthier version, so that's why I chose cookies."
Brewer's cookies are now found all over the city, from Cleo's Cafe and Bodega to The Alkaline Electric Goddess and soon to be in Georgetown Market. Although if you see Brewer driving around the city, you can always call the number on her car, and she will pull over to sell you some cookies.
Going forward, Brewer said she shares the same hope for the vegan community as Wiggins, Abdullah and Slack, which is to hopefully expand their businesses and see more people become conscious of their diets and try plant-based foods in response.
"I believe that the plant-based community here in Indianapolis is continuing to grow," Brewer said. "And I plan on continuing to grow my business along with the community."
Although they are certainly not here to turn everyone vegan, Wiggins said it would be nice to see more people choosing options that are "just as delicious but a little bit better on the heart or a little lower on the cholesterol."
Contact staff writer Chloe McGowan at 317-762-7848 or chloegm@indyrecorder.com. Follow her on Twitter @chloe_mcgowanxx.