Intend Indiana is trying to bring new life to Martindale-Brightwood neighborhoods through its affordable housing HomePower initiative.
Serving communities in Indianapolis and surrounding regions, Intend Indiana is a nonprofit that works toward expanding community development by providing affordable housing and small business development.
Stephanie Quick, chief operations officer of Intend Indiana, said the organization rebranded in January of 2020 when Renew Indianapolis and King Park Development Corporation partnered. She said the organization now prioritizes its four main initiatives to better serve the Indianapolis neighborhoods.
One of these initiatives is Renew Landbank, which aids in returning vacant, abandoned or distressed properties into usable spaces. Affordable HomeMATTERS is another initiative that focuses on homeownership as well as preserving and developing inclusive, diverse and equitable homeownership opportunities.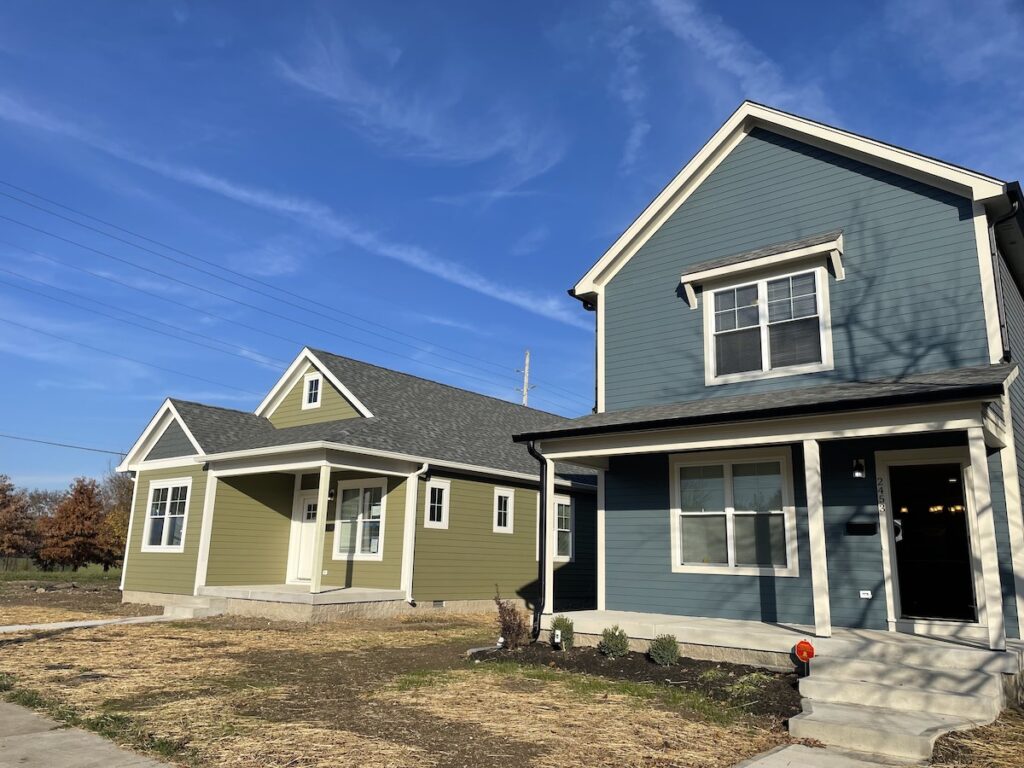 The other two initiatives are the Build Fund and Edge Fund. Build Fund focuses on small business lending and connecting local businesses to affordable financing, while Edge Fund provides flexible financing and promotes inclusive and diverse housing opportunities.
Intend Indiana recently received a $126,600 grant from the Indianapolis African American Quality of Life Initiative (IAAQLI) to fund its HomePower program, which is pairing homebuyers in Martindale-Brightwood with five rehabbed homes and 12 new-build homes, Quick said.
The five rehabbed homes were sold for an average of $131,000, Denise Herd, a spokesperson for Intend Indiana, said in an email.
"The real estate market has been very robust, and for a low- to moderate-income buyer to enter into that real estate market, it's very challenging," Quick said. "We try to add to that affordable inventory as well as create that pipeline of low- to moderate-income buyers who have an interest in living in the Martindale-Brightwood area so that they may have a first opportunity — or a first look, so to speak — at affordable homeownership opportunities."
On Nov. 3, Intend Indiana unveiled four of the HomePower program's new construction homes in the Martindale-Brightwood area. Each of the homes are three bedrooms, two baths and approximately 1,500 square feet.
Quick said the Cummins Foundation provided up to $90,000 toward the overall sale price of the homes. She said this caps the sale price of the homes at $240,000 — which is based on construction costs — bringing down the buyer's first mortgage to $150,000.
Quick said the $90,000 is then included with the property as a "silent second," with zero percent interest and zero payments so long as the homebuyer remains in the home for a period of 10 years. She said it's called the 10-year affordability period.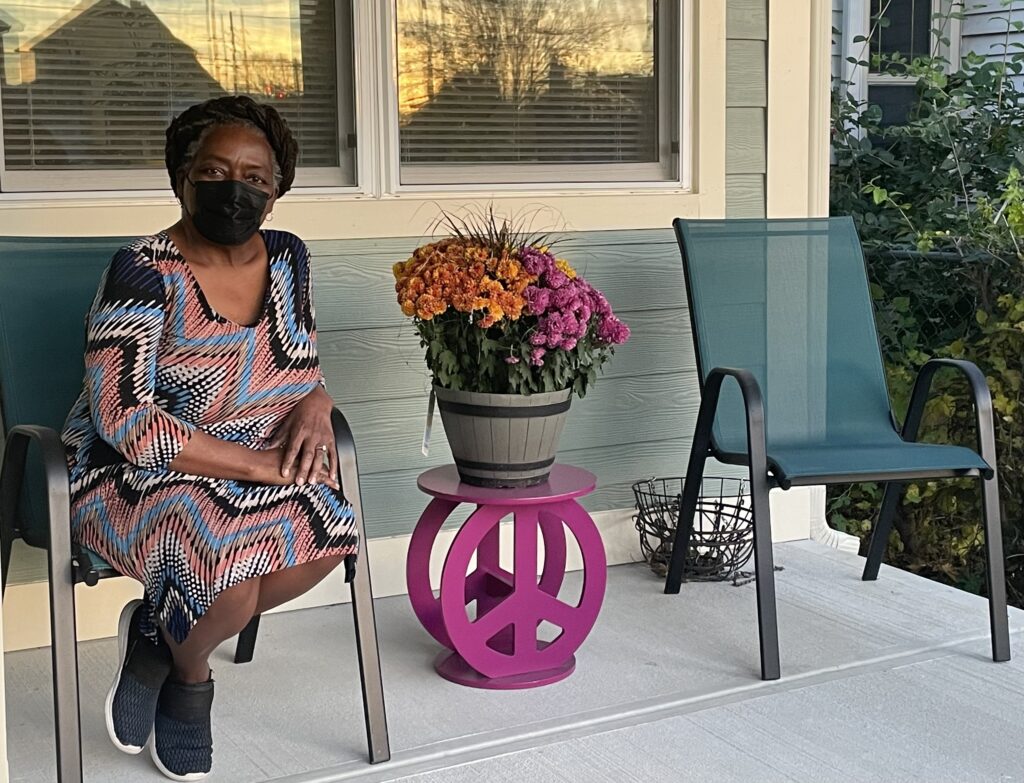 Doris Barringer, a substitute special education teacher with Indianapolis Public Schools, was the first person to move into one of the newly built HomePower homes. Having rented in a neighborhood she wasn't comfortable in for three years, Barringer said she desperately wanted a place to call her own again — the only issue was she couldn't afford a down payment.
"Life's up and down with divorce and all of that, so I had to rent for a few years and, you know, I always wanted to own my own home again," Barringer said. "I didn't know if I would be able to do it, but you just keep praying."
However, after reading an article about Cummins Foundation's donation for the HomePower program in the Martindale-Brightwood area, Barringer said she called the next day to see if the program was actually doing what it claimed.
Within a few days, Barringer completed the application process, qualifying her for the program. Two weeks later, she completed all the necessary steps, passed financing and was looking at houses. Barringer closed on her home Aug. 19 and moved in Aug. 20.
"They were willing to work with me outside of maybe the norm of what most people do, go online, do this and that," she said. "They made it easy because they told me what I need."
Barringer said she had been close to giving up on her dream of being a homeowner, but now has a place she can grow old, plant flowers and paint the walls without consequence.
A remaining nine of the 12 HomePower houses have homebuyers lined up to move in by the end of this year and early next year, Quick said. She said they're working to secure purchase agreements for the remaining three homes.
A majority of the homebuyers go through Intend Indiana's Homeownership 101 classes, Quick said. The classes provide education on financial preparation on buying homes and teach necessary tools for maintaining a home for first-time homeowners, she said.
Intend has held a total of five Homeownership 101 classes in 2022, and Herd said it plans to restart the program in February 2023.
Going forward, Quick said she hopes to continue Intend's HomePower program beyond the 12 homes as well as continuing to work toward comprehensive community development.
Contact staff writer Chloe McGowan at 317-762-7848 or chloegm@indyrecorder.com. Follow her on Twitter @chloe_mcgowanxx.