A top state lawmaker in the Indiana Black Legislative Caucus, said the shocking events in the Tennessee House in the last two weeks should be a wake-up call for Hoosiers. It could happen here.
State Rep. John L. Bartlett, the parliamentarian for the group, said the Republican-led Tennessee House targeted two Black lawmakers for protesting gun violence.
"What happened in Tennessee, in my opinion, is illegal," Bartlett said. "It was a direct attack on those lawmakers. That same situation could happen here. There are rules and regulations in any organization, but what happened there seems to be creeping more and more across the nation," said Bartlett.
RELATED: IBLC legislative agenda emphasizes education, support for students of color
Tennessee Reps. Justin Jones and Justin Pearson, both Democrats, lead gun control protests on the chamber floor earlier this month following the Covenant School shooting. One week later, Nashville's Metro Council unanimously voted to reinstate them.
Greg Shufeldt, an associate professor of political science at the University of Indianapolis, said he's worried that it may set a precedent that could lead to public mistrust.
He said a comparison could be drawn between what happened in Tennessee and what happened last week in the Indiana General Assembly when, during a party-line vote, Republicans welcomed the NRA to Indianapolis.
State Rep. Justin Jones, D-Nashville, center, marches with supporters to the state Capitol Monday, April 10, 2023, in Nashville, Tenn. (AP Photo/George Walker IV)
RELATED: Indiana Black Legislative Caucus announces legislative agenda
"We've seen some of the same type of legislation here in Indiana. Making the right to own a gun easier without requiring permits and things like that, but the opposition is less organized and less vocal, and there's a variety of reasons for that," said Shufeldt.
Indiana is one of 39 trifecta states, meaning one party holds the governorship and both legislative houses.
"Republicans control the Governor's Mansion, the state House and the Senate. Of the 50 seats in the Indiana state Senate, Republicans have 40. Of the 100 state House seats, Republicans have 70, compared to Democrats' 30," said Shufeldt.
Even with less organized opposition, could something similar to what happened in Tennessee happen in Indiana?
Article 4, Section 14 of the Indiana Constitution states:
Bartlett said committing a felony or taking a bribe are some of the crimes that would warrant an expulsion. Given that Republicans have more than two-thirds support to pass laws without Democratic participation, what happened in Tennessee could happen in Indiana, although it is not likely.
"I've seen some things in Indiana over the years that I did not agree with," said Bartlett, "When I first came into the Statehouse back in 2008, if you were working in the health industry and a bill came up regarding health, you recused yourself. In my opinion, that's self-serving."
Indiana Democrats have controlled the Statehouse in Indiana as recently as 2008, but the state has been under Republican control since 2010.
"The House and Senate get to have wide latitude to make their own rules. This goes for other states and the U.S. House and Senate. If you have two-thirds of the vote, you can kick somebody out for what's considered disorderly behavior. It doesn't have to be unlawful (conduct)," said Shufeldt.
Justin Pearson celebrates with supporters after being reinstated to the Tennessee House of Representatives by the Shelby County Board of Commissioners building in Memphis, Tenn., on Wednesday, April 12, 2023. (Chris Day/The Commercial Appeal via AP)
What happened in Tennessee has been largely viewed as excessive overreach. It's a power that the majority of lawmakers in Tennessee had the legal authority to do, but it's a practice that Shufeldt said is rarely invoked.
"You have legislators who are convicted of crimes or involved in scandals. Very rarely would someone get expelled like this. In Tennessee, the law allows a temporary stop gap for local election authorities to appoint somebody back in their position," Shufeldt said.
Bartlett said there was a lot of support to put Jones and Pearson back in office.
He looks at their actions from a historical take of seeking action by being proactive.
"There's always this notion that you have to pay your dues and I've never really agreed with that. We need to embrace young folks and get them into the political arena. Do as they did. Get involved, get elected because the young folks make change," said Bartlett.
Still, the supermajority action in Tennessee is what a lot of people are afraid of, Bartlett said.
Indiana State Representative Earl Harris Jr., D-East Chicago, issued the following statement regarding Tennessee Reps. Justin Jones and Justin Pearson, who were reinstated:
"What we're seeing in Tennessee ought to be a wakeup call for all Americans. Standing up for what we believe in is not just a cornerstone of being a public servant, it's a cornerstone of our collective democracy.
The expulsion of Reps. Jones and Pearson—yet not their white colleague who also participated in the rally—represents the growing tide of racism and partisanship in politics. While these issues have always existed, to see them be so clearly used to silence African American lawmakers in 2023 is shocking."
Harris said the Indiana Black Legislative Caucus stands with Rep. Jones and Rep. Pearson just as they stand with every lawmaker trying to do right by their constituents and communities.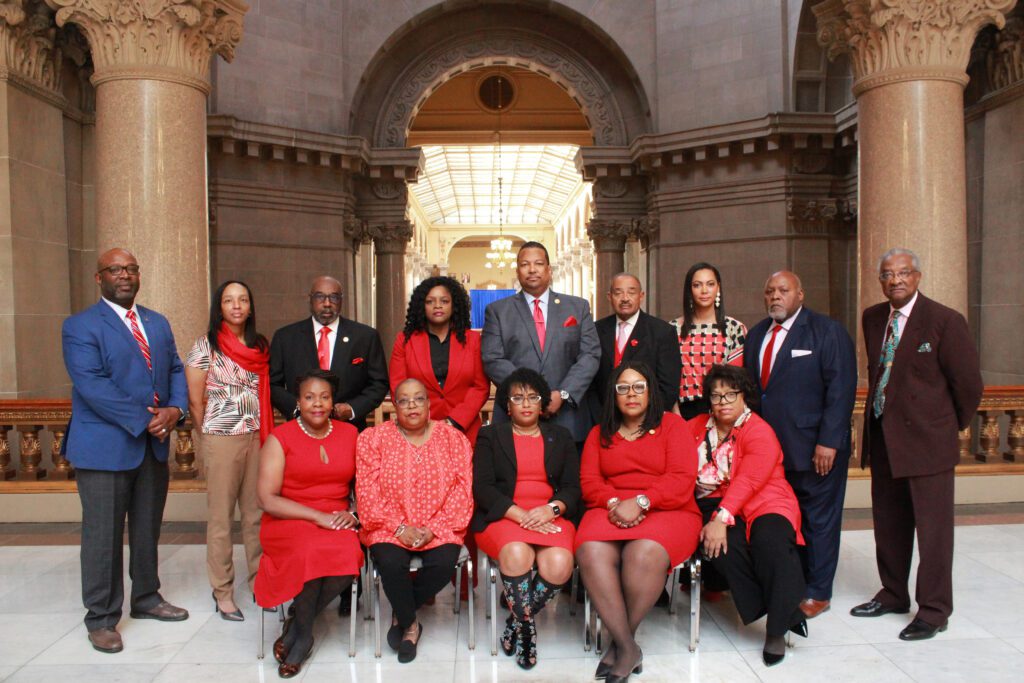 Contact senior staff writer Jade Jackson at 317-607-5792. Follow her on Facebook and Twitter @IAMJADEJACKSON