Indiana Fever guard Kelsey Mitchell has been named a reserve for the 2023 WNBA All-Star Game.
Additionally, Fever rookie center Aliyah Boston will also be joining Mitchell at the 2023 WNBA All-Star Game in Las Vegas on July 15. The Fever will be sending multiple players to the same WNBA All-Star Game for the 10th time in franchise history.
Captains A'ja Wilson from the Las Vegas Aces and Breanna Stewart from the New York Liberty, who received the majority of fan votes, will be drafting their respective rosters by selecting first from the remaining eight players in the pool of starters and then from the class of 12 reserves.
Currently, Mitchell is averaging 17.6 points, 2.9 assists, 1.5 rebounds and 33.6 minutes per game while shooting 41.3% from the field and 83.3% from the free-throw line this season. She is currently fourth in the WNBA in most made 3-point field goals (42).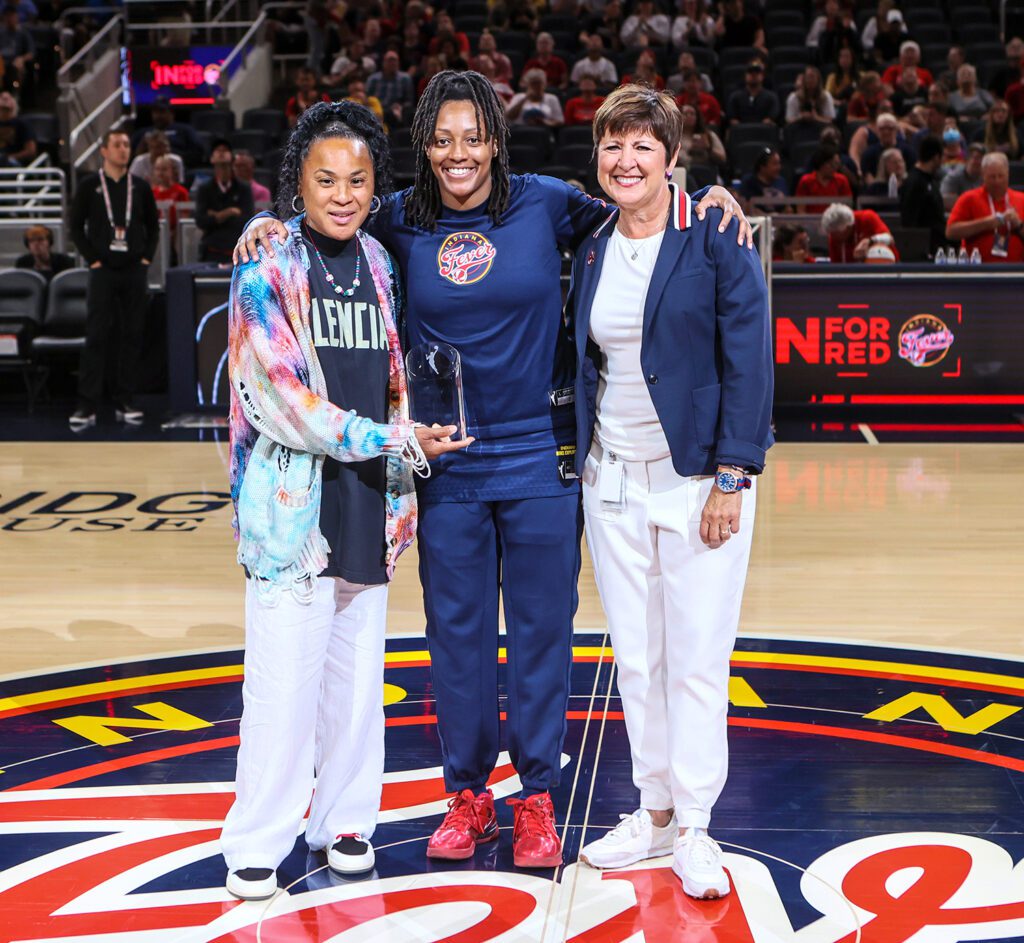 Mitchell has scored in double figures in every game but one this season and has already recorded six 20-point performances.
She also provided a triumphant 26 points, eight assists and four rebounds in an 87-89 defeat against the Chicago Sky on July 2 at Gainbridge Fieldhouse.
Related: Chicago Sky at Indiana Fever photos
This season, Mitchell has continued to climb the Fever record books, ranking as the No. 2 overall scorer in franchise history (2,709 points), second in franchise history for field goals made (952) and second in made 3-point field goals (388).
The only Fever player remaining for Mitchell to pass in statistics is the legendary Tamika Catchings.
The Indiana Fever guard could barely hold back her tears when speaking about the first All-Star selection of her five-year career.
"It's been a lot of blood, sweat, and tears for me," Mitchell said. "I am grateful for the process and grateful for the people around me."
Moreover, the league awarded Mitchell with the Dawn Staley Community Leadership Award in June for her positive impact and dedication to the community. The award is named after WNBA legend and Hall of Famer Dawn Staley and recognizes a WNBA player who best exemplifies the characteristics of a leader in their work or residential community.
Mitchell's influence in the Cincinnati, Ohio, community, where she grew up before attending Ohio State University, has been immeasurable and has translated to her commitment to the Indianapolis community and the state of Indiana as a member of the Fever.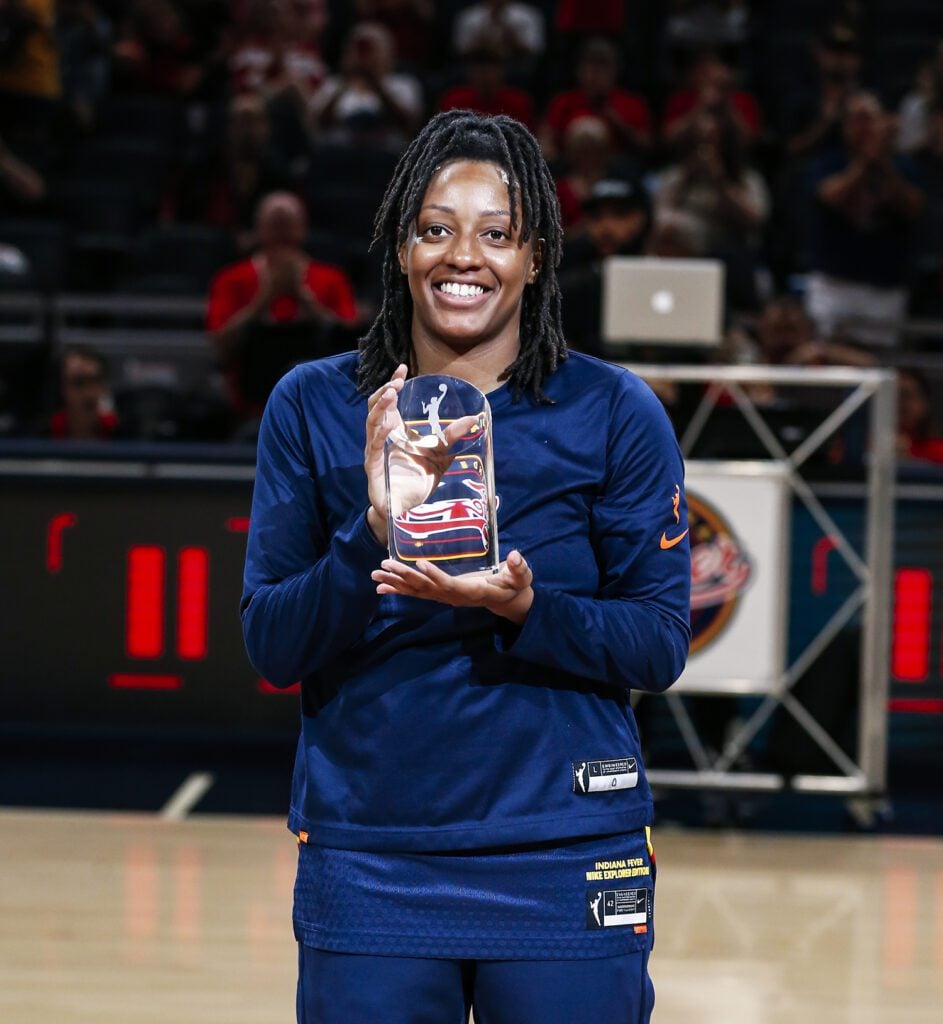 WNBA all-star guard Kelsey Mitchell and University of South Carolina Coach Dawn Staley took center stage on July 2 before the game against the Chicago Sky at Gainbridge Fieldhouse, where Mitchell formally received the award.
Staley spoke highly of Mitchell during the pre-game conference.
"When you have a heart like (Mitchell's), you want to reward them with an award like that," Staley said.
Contact Multi-Media Staff Writer Noral Parham III at (317)-762-7846 or via e-mail at noralp@indyrecorder.com. Follow him on Twitter @NoralParham.