If you work for any KFC restaurant in the city, you're now eligible for a bachelor's or master's degree through Western Governors University (WGU) Indiana's collaboration with the KFC Foundation.
The school is an accredited online university dedicated to making higher education accessible for as many people as possible.
The partnership launched the new program in January.
Related: Adult learners find their place in a pandemic
According to the executive director of the KFC Foundation, Emma Horn. The program seeks to ensure that every KFC restaurant employee feels supported and empowered to be their best selves.
They're proud to offer employees an opportunity for higher education without the burden of tuition.
"We started working with WGU almost a year ago now. We love that every student is paired with a mentor, so they've got that champion that they can lean on. Somebody to cheer them on when things get tough. Also, WGU's really focused on competency-based education," said Horn.
The average salary for a KFC employee is $25,207 a year. Black and African Americans make up almost 13% of staff across the country. There are 14 restaurants across the Circle City, which means the program has the potential to reach about 300 employees.
"I think it's a great opportunity for our team members who really don't have time to go through traditional college. They can go at their own pace and earn money while they do it," said Kelsie Ternet, area manager of a Carmel based KFC.
She said the program would be great for working parents.
They can work full-time and take care of their families while getting a degree to further their education.
Knowing that employees enter through KFC's doors in all stages and phases of life, Horn said it's their honor as a foundation to take care of them in their current position and to help them reach for their dreams.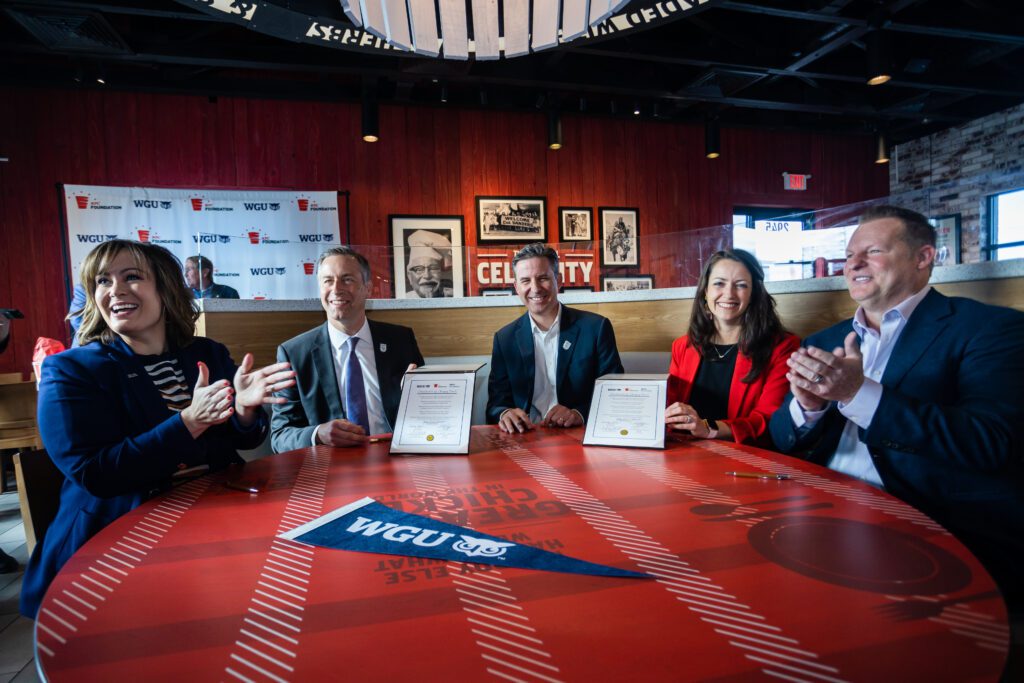 "What better opportunity to be able to offer team members than a flexible college degree program that can fit seamlessly into their schedule," said Horn.
"An employee who works for a participating franchise is qualified on the day that they start employment at KFC to receive full tuition to start or complete any degree," said chancellor for WGU Indiana and the University's regional vice president, Alison Bell.
WGU Indiana has a wide range of programs.
Bell said KFC employees working full time can anticipate completing their degrees in two years.
Contact senior staff writer Jade Jackson at 317-607-5792. Follow her on Facebook and Twitter @IAMJADEJACKSON