Local jazz bassist Brandon Meeks is no stranger to the local music scene in Indianapolis.
Having played the standing bass for nearly 30 years, Meeks, a Gary, Indiana native, said his love of music began early — in junior high, when the school jazz band had an opening for a bass player and a friend asked him to join. Meeks said he attended the Wirt-Emerson School for Visual and Performing Arts, and although he played classical guitar on the side, at the time he was in school for visual arts.
"I had been wanting to play bass for a while before that," Meeks said. "So, when an opportunity presented itself, I just jumped on it, and that kind of set the ball in motion in terms of becoming a professional jazz musician."
Like many musicians, Meeks said he draws inspiration from different styles of music he has come in contact with throughout his life. His influences include gospel, R&B, soul and hip hop as well as the live music in church. Meeks said his older brothers were also heavily into music, one was even a DJ, which helped solidify Meeks' foundations in music.
RELATED: Know Your Entertainers: Chantel Massey reflects on Indy poetry scene
But his love of jazz specifically stems from connecting with the culture, history and foundation of Black Americans as Meeks said jazz music at its core is just Black music. Over the course of a set, Meeks said he might address gospel, hip hop, jazz, blues and swing, all of which allow him to connect with the rich history of Black Americans.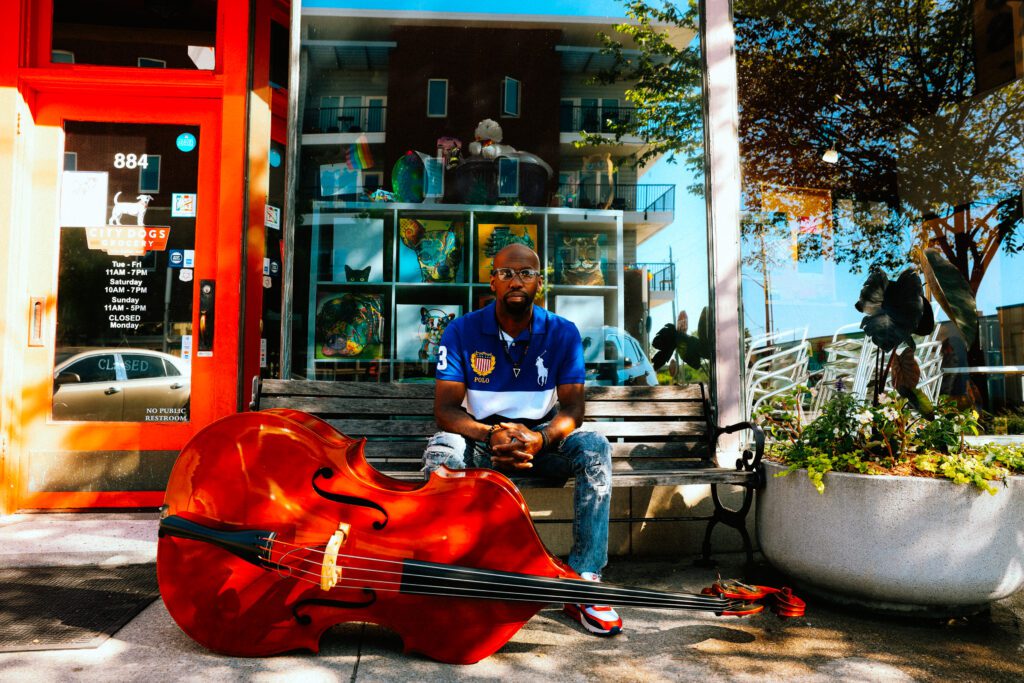 "Playing jazz kind of gives you a way to address all of it, 'cause you have the blues — which is a foundation of jazz — but then you have the opportunity to really explore and express yourself at a high technical level," he said. "It gives me a way to connect with my cultural heritage in a way I can address all of the music, one way or another."
One of the most rewarding things about being a musician is the inherent emotional and spiritual need for music, Meeks said. Whether he is touring or playing a show locally, Meeks said he feels as though he is serving his calling and purpose by sharing music with people.
"Music is intangible, it's not like food or shelter where people physically need it, but imagining a world without music would be lame and boring, and there would be a deep spiritual and emotional component missing from people's lives," he said. "As a musician, I feel like that's the value I bring to people."
As festival season quickly approaches, Meeks can be seen playing all over the city. He is scheduled to play at Indy Jazz Fest's Third Sundays at Black Leaf Vegan Cafe, 335 W. 9th St., June 18 at 7 p.m.; a lo-fi hip hop set at Parlor Public House, 600 E. Ohio St., Suite B, on June 30 at 8 p.m.; and a show at The Jazz Kitchen Aug. 5.
More information about Brandon Meeks and his upcoming projects can be found at brandonmeeksmusic.com/bio.
Contact staff writer Chloe McGowan at 317-862-7848 or chloegm@indyrecorder.com. Follow her on Twitter @chloe_mcgowanxx.