Indianapolis native Marrialle Sellars has been singing since she was a child.
The singer-songwriter grew up racing miniature pocket rocket motorcycles but turned to music following a bad accident. Her mom decided that was enough and she was done racing. Her dad agreed, sold her bike and they started a band.
"I feel like people around here, they're very open to a new sound," Sellars said, "or just to hear your story and how you started and how music affected you as a person."
Sellars, who finished in the top 20 of Season 13 of "American Idol" in 2014, said she considers herself a pop-soul and variety artist but often dabbles in different musical genres so as to not become predictable.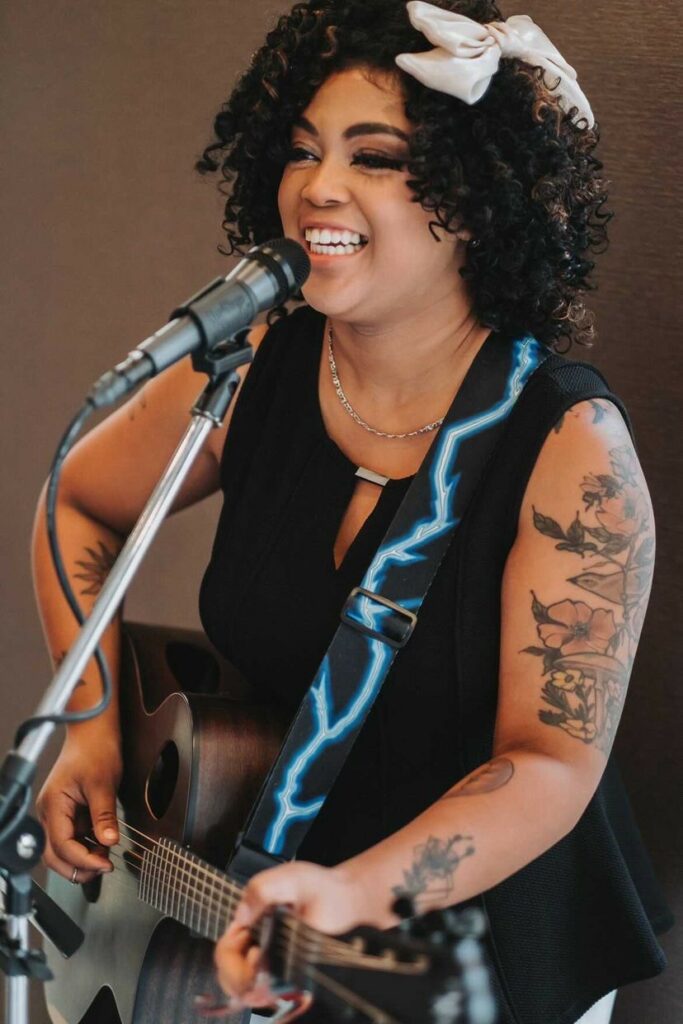 "I like keeping people kind of on their toes on where I'm gonna go next," she said. "And If you don't like this kind of style of music, then I also have something that's for you."
Her first EP entitled "Naked Acoustic" was released in September of 2020 and her latest single, "Love Me," was released July 31, 2021, across all streaming platforms.
"When I'm thinking of writing a song, usually I go off of just what I've been feeling," Sellars said. "Wherever I'm at right in that moment or it just kind of hits me as like an idea, and then it turns into something really beautiful — or something that I absolutely hate and then I love it later."
Sellers and her band have an upcoming concert at the Studio Theatre, located at 4 Carter Green, in Carmel, Nov. 30 at 7:30 p.m. as part of the Center for Performing Arts' "Live at the Center" series. Tickets can be reserved at thecenterpresents.org.
Contact staff writer Chloe McGowan at 317-862-7848 or chloegm@indyrecorder.com. Follow her on Twitter @chloe_mcgowanxx.