Early on in her college career, Rev. Shonda Gladden learned she was pregnant. About three months into the pregnancy, the slight bump on her stomach made her and her partner's excitement grow.
"We were looking forward to being parents," she said.
However, when the couple went in for their first ultrasound, they learned there was no baby, just tissue in the uterus that needed to be removed. A molar pregnancy is a rare complication where a noncancerous tumor develops in the uterus and results in a nonviable pregnancy, according to the Mayo Clinic.
One of the commonly used methods to remove the tissue is the same method used during early-term abortions called dilation and curettage (D&C).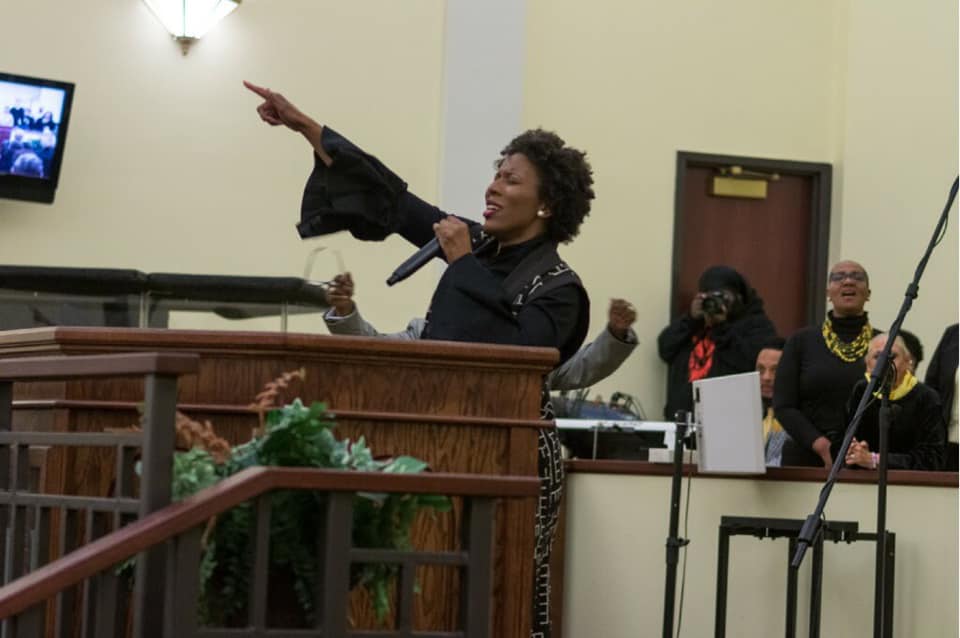 Gladden is the senior associate pastor at Broadway United Methodist Church, a multicultural church, and she advocates for women's rights to safe abortion practices, among other social justice initiatives.
It has been more than 20 years since Gladden had the D&C procedure, and now with Roe v. Wade overturned, she worries this might not be an option for women who could go through something similar if abortion becomes illegal in Indiana.
"It's certainly disheartening," she said. "An abundant life means the ability to choose."
The U.S. Supreme Court's decision to overturn Roe v. Wade on June 24 has opened the door to ban or further limit abortion access in Indiana. Black churches and faith leaders, who are both anti-abortion and support abortion rights, have expressed concerns about how the decision could negatively impact Black women more than others.
Dr. Reginald Fletcher, pastor at Living Word Baptist Church, describes himself as pro-life but still does not believe the court's decision was rational.
"Even though I support pro-life, that does not negate the fact that they are hurting people that need support," he said. "My faith is based upon the life that Jesus Christ set for us as an example. I want to first hear what people are going through in order to help them from a balanced perspective, not by what I think is right and what I think is wrong."
Living Word Baptist Church has several counseling groups to support women. These groups are open to the public and are also available to people who need support through grief.
Rev. David Greene, president of Concerned Clergy of Indianapolis and pastor at Purpose of Life Ministries, said his church has been advocating for better health practices and assistance for Black mothers and their children long before the court's decision.
"We respect that a doctor and a woman should be able to make their own decisions," he said.
In 2018, Black women in Indiana accounted for 18% of maternal deaths while Black babies made up only 13% of births, according to a report from the Indiana Maternal Mortality Review Committee.
When Greene learned of the many complications Black mothers could have during childbirth, he and his church began to do something about it. They started fundraising for Zeta Phi Beta Sorority Inc.'s annual infant mortality fundraiser. He said he will continue to advocate for better health insurance policies and more support for Black women.
Abortion is still legal in Indiana, but that could soon change in the Republican-controlled Statehouse. There will be a special session starting July 25 where Indiana legislators will address abortion and inflation relief.
Whether abortion becomes illegal or not, Black faith-based institutions say they will continue to support Black women.
Contact religion reporter Abriana Herron at 317-924-5243. Follow her on Twitter @Abri_onyai. Herron is a Report for America corps member and writes about the role of Black churches in the community.