For Dr. Dorothy Simpson-Taylor, serving in the U.S. Air Force was just the beginning of her contribution to her country and community.
From 1963 to 1965, she served as a statistical specialist, collecting and analyzing data during the Vietnam War. After an honorable discharge, she began to advocate for veterans, a practice that has lasted more than 50 years, and now, the 78-year-old Black woman continues to serve veterans through the Sister Soldier Network.
Sister Soldier Network is a veteran organization that helps women transition from the military back into society, tell their stories, heal their mental and emotional wounds and continue serving their community.
"We want people to acknowledge that we, too, served, and we have stories to tell," Simpson-Taylor said. "Our stories count."
She, along with another female veteran, started Sister Soldier Network in 2010. Together they realized other veterans faced some of the same challenges they did. So, the two friends hosted a small breakfast gathering with female veterans in Iowa. Today, the network provides programs and services for female veterans in Iowa, Indiana, Tennessee and North Carolina.
Natasha Allen, a 47-year-old veteran who served in Iraq in 2003, got involved with the organization after meeting Simpson-Taylor at the Veteran Administration (VA) medical center in Indianapolis.
She said becoming part of Sister Soldier Network was both a helpful and healing experience for her as well as other Black women.
"As Black women … we can forget how to fight for ourselves even after we leave the military," Allen said.
While the network provides many resources for female veterans, one of the most beneficial resources Allen said Sister Soldier Network provides is the capability and confidence to fight for their own needs.
Now, Allen is raising her daughters and going back to school to get her master's degree in social work.
The organization has held symposiums and conferences to talk about topics such as homelessness, community involvement, discrimination and lack of recognition for women in the military. Sister Soldier Network has also highlighted some of the accomplishments of Black female military trailblazers.
"When we think about the military, we don't think about who the Black women are," she said.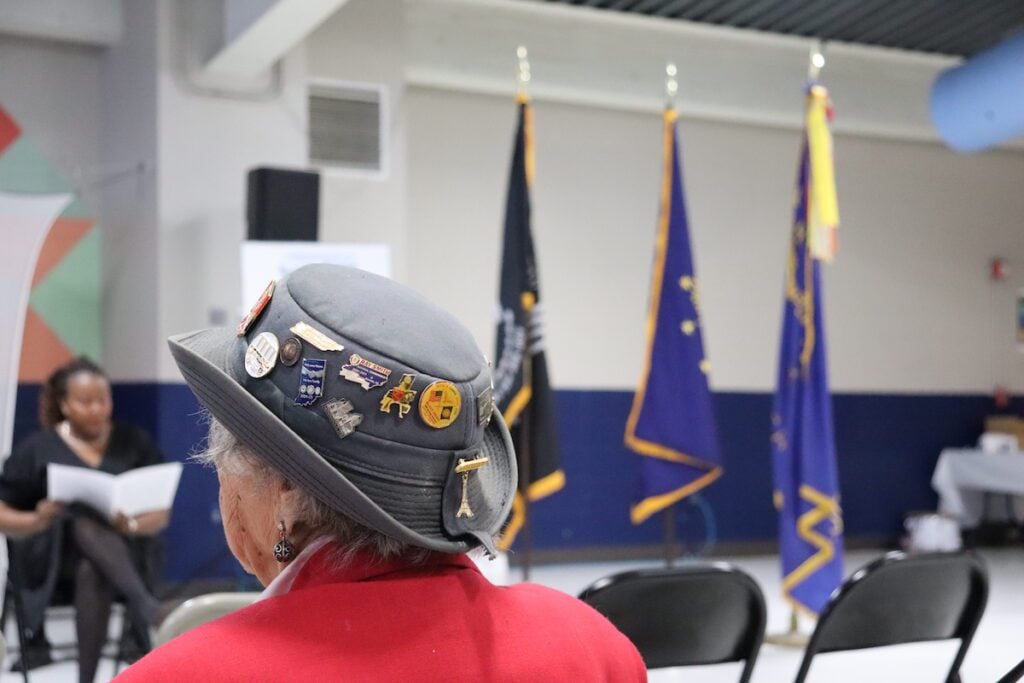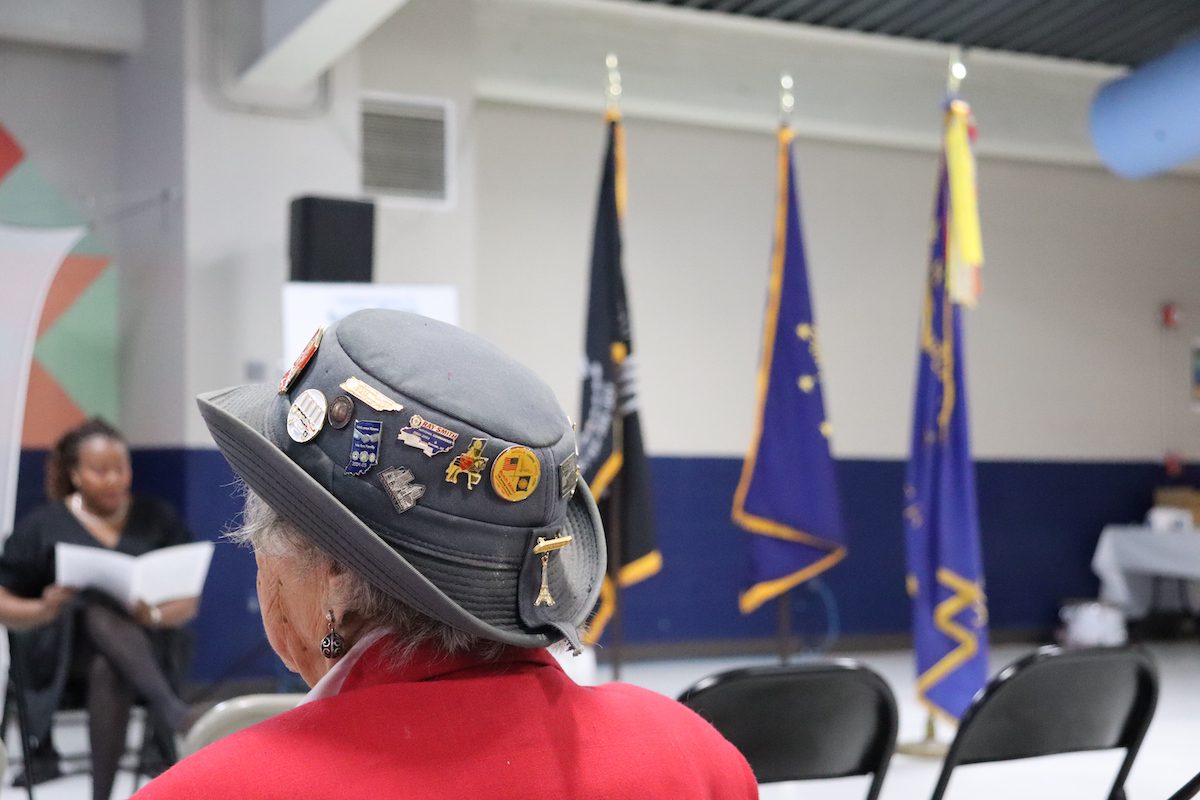 They have recognized and told the story of soldiers such as Cathay Williams, the only known Black woman to serve in the U.S. Army as a Buffalo Soldier because she disguised herself as a man. They also highlighted the work of the 6888 Central Postal Directory Battalion, a group of Black women who sorted and cleared a two-year backlog of mail for about 7 million people during World War II.
The organization also hosts "soul repair" seminars and has veteran ministries.
During their "Fallen Sister Soldier Ceremony," they honor the members and other female veterans who died. Depending on the member, the organization will write a statement and read it at the funeral. Members may also salute a sister soldier at the burial ceremony.
"We just want people to know that this sister counted for something," Simpson-Taylor said.
On Jan. 10, members attended Indiana's Military and Veterans Legislative Day at the Statehouse.
Rep. John Bartlett, D-Indianapolis, has sponsored the organization as well as many other veteran groups in the state.
"As a legislator, I feel compelled to help veterans in whatever way I can and sponsoring the Sister Soldier Network — giving back to the people who have given so much for our country — was a no-brainer," Bartlett said in a statement.
Simpson-Taylor has dedicated much of her life to serving the veteran community, and for her work, she was inducted into the Indiana Military Veterans Hall of fame in 2022. While she faced struggles during her service, whether because of discrimination or the lack of acknowledgment by her comrades, she said she would not take the experience away.
"It's very hard to find a veteran who wouldn't do it again," Simpson-Taylor said.
Any female veteran can get involved with Sister Soldier Network, whatever her age or race, and if you are interested in joining, reach out to Simpson-Taylor at sistersoldiernetwork@gmail.com.
Contact religion reporter Abriana Herron at 317-924-5243. Follow her on Twitter @Abri_onyai. Herron is a Report for America corps member and writes about the role of Black churches in the community. This article was written with the support of a journalism fellowship from The Gerontological Society of America, The Journalists Network on Generations and The Silver Century Foundation.