The Detroit Tigers have signed Max Clark, their top pick in the 2023 MLB Draft, to a deal worth nearly $7.7 million.
Clark is a highly-touted prospect considered to be one of the best all-around players in this year's MLB draft. He is a left-handed hitter with power and velocity, and he is also a serviceable defender.
Clark is the first player to sign with the Tigers in the 2023 draft, and the team is expected to sign more players in the coming days. The Tigers have several other talented prospects in their system, and they are hoping that Clark can help them build a championship-caliber team.
He is expected to start his professional career in the Tigers' minor league (farm) system. Max Clark has the potential to be a star in the major leagues.
The Tigers are excited for Max Clark to be a part of their organization, and they believe that he has the potential to be a cornerstone of their future. He is a major addition to their young core, and he could help the team turn things around in the years to come.
"I think one thing that Tigers fans are going to absolutely love about Max is how fast he plays," Detroit Tigers President of Baseball Operations Scott Harris said.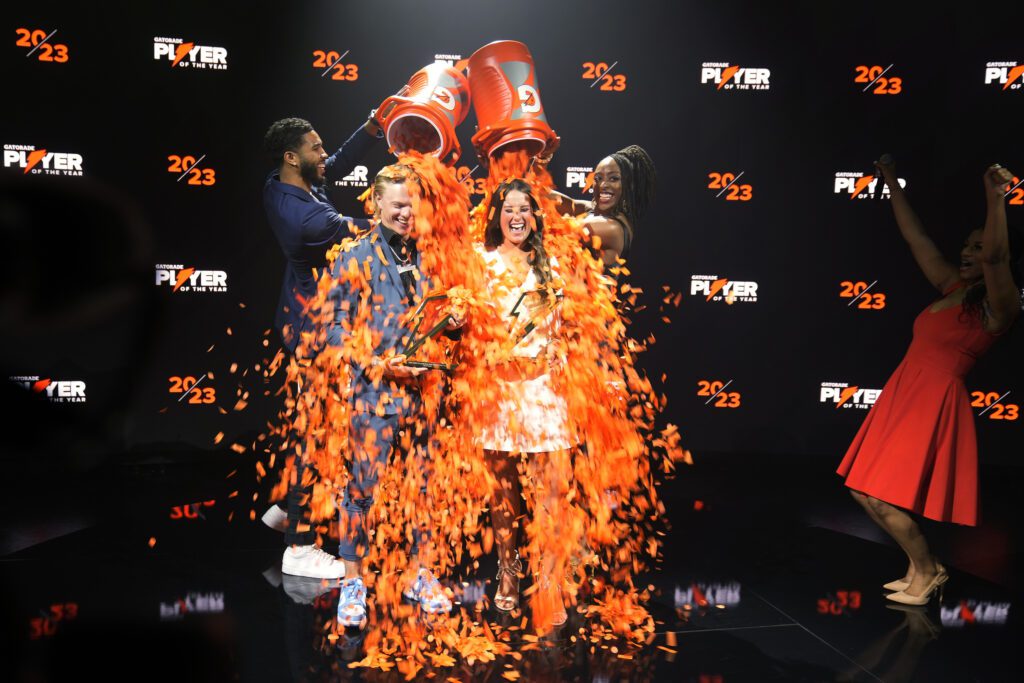 "They're going to love how hard he plays. This is a high school player that is absolutely obsessed with getting better in every facet of his game. We're thrilled to add him to our mix and we're excited to get him through his physical and get him down to Lakeland and start his march towards Detroit."
Max Clark was born in Franklin, Indiana, and he attended Franklin Community High School. He was a three-year starter for the Grizzly Cubs, and he was named the 2023 Gatorade National Baseball Player of the Year. He hit .646 with nine doubles, five triples, six home runs, 52 walks and five strikeouts in 28 games as a senior.
Clark ranks as the No. 22 prospect, according to Baseball America, in the 2023 MLB Draft.
In an interview after winning the Gatorade National Baseball Player of the Year Award, Clark spoke to key influences regarding his success on and off the field.
"My mom is a teacher," Clark said. "It's always been school first."
The Tigers are rebuilding their team, and Clark is a major part of their plans. He is a talented player with a litany of potential, and he could help the team turn things around in the years to come.
Contact multi-media staff writer Noral Parham III at (317)-762-7846 or via e-mail at noralp@indyrecorder.com. Follow him on Twitter @NoralParham.