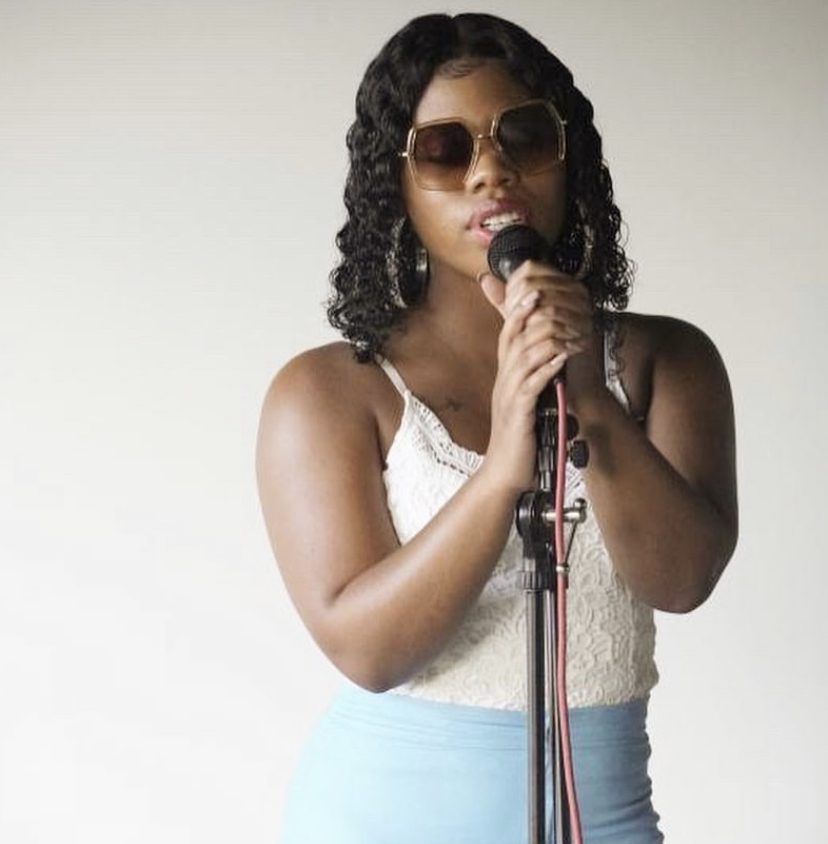 Indianapolis native Jai Denise knew she was on the path to pursuing music in elementary school.
Denise's music career started early on, as she began writing poems and turning them into songs with the help of a battery powered piano — much like her then inspiration Alicia Keys — and even gave her first official performance during her school talent show. However, it wasn't until college that Denise started to get serious about music.
"I started playing different melodies on the piano, and then singing my lyrics, and then I started doing more and more songs," she said. "Fast forward to college … I went to school for music production, and I started to learn the ins and outs of music."
Denise graduated from Los Angeles Film School with a degree in music production. She started creating her own beats at an early age too, so learning how to write, produce and mix her own music was like a piece of cake, she said. Following graduation, Denise released her first single, "Day One," and has been producing music ever since.
Denise describes her music as versatile — although she sits comfortably in the pop genre, her music spans R&B, soul, reggaetón, afro-pop and more. That does not make Denise any less unique of an artist, especially as one of Indy's few female pop artists who writes and produces everything by hand.
"I like it because it allows me to communicate with people through music," she said. "Everyone universally loves music, whether it's in Spanish or in English; it's easy to connect with the audience and get your message across, and I feel like the world needs a lot more love and positivity."
Positivity is a priority for Denise. In a world where people have short attention spans and do not spend a lot of time reading or listening to things, music is universal, she said. Everyone can relate to music, so she said she strives to make her music uplifting.
Overall, Denise said her music draws inspiration from everything around her, whether it be from her five-year-old daughter — for whom she wrote two children's books entitled "Big Girl" and "Big Boy," her students, escaping and healing from an abusive relationship or even just the idea of creating music to uplift someone.
"If I can keep doing that — sending that message uplifting them, encouraging them to express themselves openly with my music, then I will continue doing that," she said.
Outside of creating music, Denise teaches chemistry at a local high school. Her students are also one of her biggest sources of inspiration.
"For example, my latest single is called 'Are You the One' and was inspired because a student came up to me, and he was like, 'I have a crush on someone, I really like them, I need some advice,'" she said. "That's a universal feeling; I'm gonna go ahead and write about that because we can all connect: We've all felt nervous about asking that person that we have a crush on out."
Being a local artist, especially one in a music scene as rich and diverse as Indianapolis, provides Denise with ways to express herself and inspire others through music, such as being a winning artist in Hot 96.3's 2022 Playbook Live contest, performing live on FOX59 and even working with Indy Chamber for her LLC.
Coming up next for Jai Denise is a performance at the 2023 Indy Black Expo. For more information about her music and children's books, visit jaidenise.com. Her music can be streamed on Spotify, Apple Music, YouTube Music and Pandora.
This story has been updated.
Contact staff writer Chloe McGowan at 317-762-7848 or chloegm@indyrecorder.com. Follow her on Twitter @chloe_mcgowanxx.