"And I say also unto thee, that thou art Peter, and upon this rock I will build my church; and the gates of hell shall not prevail against it," -Matthew 16:18, King James Version.
Mount Nebo Missionary Baptist Church has been a beacon of light in the Martindale-Brightwood community for 100 years, and the church honored its centennial with a celebration Oct. 9.
In 1922, Mount Nebo began as a small body of believers with its first pastor being Rev. Walter Highbaugh. In 1923, the church moved to an unfinished basement at its current location, 2325 Hovey St.
Mount Nebo later finished the basement and built a sanctuary above it to accommodate the growing membership.
Starting at noon and going into the early evening, the church celebrated through song, scripture, dance and by honoring those who came before them, such as Wilma Ledell.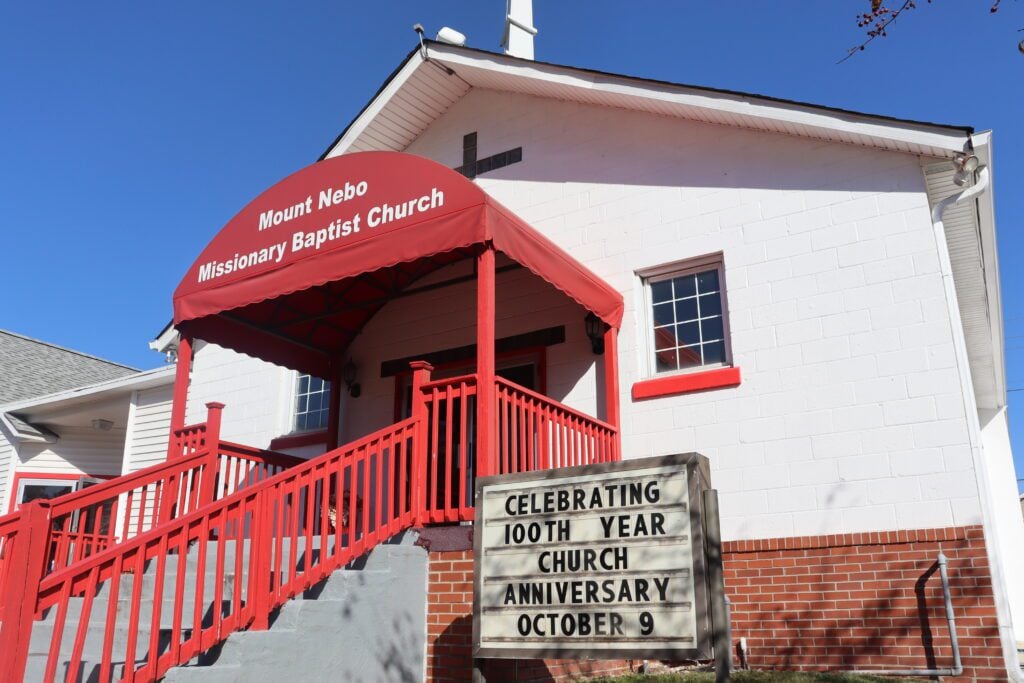 Ledell was recognized as the church's 2022 Living Legend at the centennial celebration for being a member for 92 years.
With the help of a few family members, she walked to the front of the congregation to receive her award. Ledell's other family members stood up from the pews and strolled to front of the sanctuary to stand with her.
"I want to thank everyone who come out here and support me," Ledell said as she and her family walked back to their seats.
The word was given by guest speakers Dr. Alonzo Miles, pastor of Righteous Living Ministries, and Rev. Cecil Golder III, pastor of Anderson Zion Baptist Church.
"The church has lasted because it is built on a foundation," Golder said. "And any church that is built on the right foundation will last 100-plus years. So, we need to understand that the church is not here because of you, it's here for you."
After Golder's sermon, Mount Nebo's senior pastor, Rev. Dr. Mario A. Elcock, gave the final remarks.
"Sometimes, there's nothing left to say," he said. "If you were here this morning and you heard that message and if you are here again this afternoon and heard this message, there is nothing left to say."
The service concluded with a call to discipleship, tithe and prayer.
Contact religion reporter Abriana Herron at 317-924-5243. Follow her on Twitter @Abri_onyai. Herron is a Report for America corps member and writes about the role of Black churches in the community.