Standing on what once was a place of tragedy, the owners of Kountry Kitchen Soul Food Place, Cynthia and Issac Wilson, now see the beginnings of a new era. Two years after a fire destroyed the restaurant, the Wilsons joined other city leaders June 7 to break ground on a new building.
"It's emotional when you see your present, your past and your future go up in smoke," Cynthia said. "You really don't know what you're going to do. To be here today is a monumental moment in our lives."
The new Kountry Kitchen will be a two-story building with a restaurant and an indoor and outdoor event venue, something the owners wanted to do prior to the fire. It will be located at the original site, 1831 N. College Ave., and total more than 14,000 square feet of indoor and outdoor space.
"This is like a dream," Cynthia said.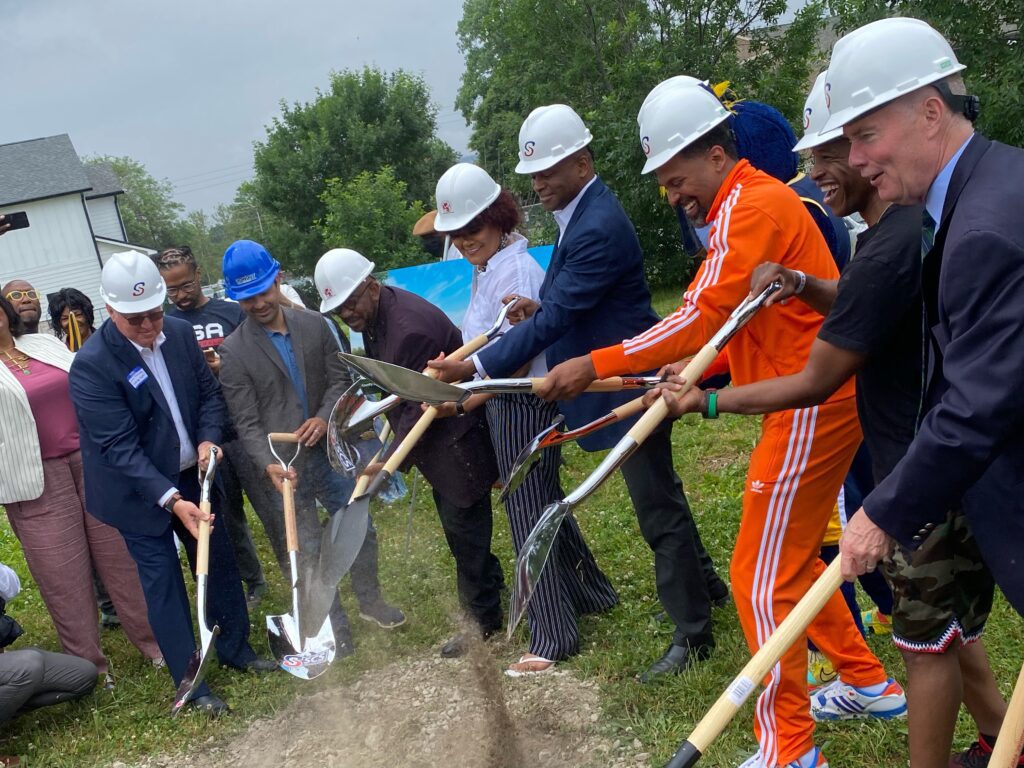 The business received grants from organizations in the Indianapolis community such as the Indianapolis Colts, Indiana Pacers and the mayor's office.
Insight Development Corporation granted Kountry Kitchen $400,000 for the project.
"It's exciting seeing it finally come to light," said Leah Dancer, real estate manager at Insight Development Corporation. "We need it. The neighborhood needs it."
Among the attendees at the groundbreaking ceremony were Mayor Joe Hogsett, City-County Council President Vop Osili and comedian Mike Epps.
"This is a celebration," Hogsett said. "It's a rebirth. It's a new day. It's a bright future. I know this building will be worthy of the name Kountry Kitchen."
The restaurant has come a long way since the fire destroyed the old facility.
The Wilsons were originally unsure if they would get insurance money, and the COVID-19 pandemic began just two months after the fire in early 2020.
But Kountry Kitchen persevered, eventually opening at a temporary space at the Ruckus Building in November 2020.
Becky Benjamin volunteered to help set up the groundbreaking ceremony because she knows the importance of Kountry Kitchen's legacy.
"Today means history," Benjamin said.
Kountry Kitchen will continue serving food at its temporary location, 1417 Commerce Ave., until the new facility is completed in February 2023.
"We are coming back strong," Issac said. "What really makes us feel good is by the community being behind us and supporting us."
Contact religion reporter Abriana Herron at 317-924-5243. Follow her on Twitter @Abri_onyai. Herron is a Report for America corps member and writes about the role of Black churches in the community.