Indianapolis has a new digital African American timeline with more than 250 years of the city's Black history.
The timeline encompasses history from the first five Black people who arrived in the state in 1746 to the election of the first Black Marion County Democratic Party chair, Myla Eldridge, in 2022.
The African American timeline is a part of Indianapolis' digital encyclopedia, created through Indianapolis Public Library and IUPUI.
When creating the timeline, the encyclopedia's digital managing editor, Elizabeth Van Allen, said one of the questions that reoccurred was, "What do the residents of Indianapolis need to know to feel more involved?" She believes the encyclopedia was able to answer that question.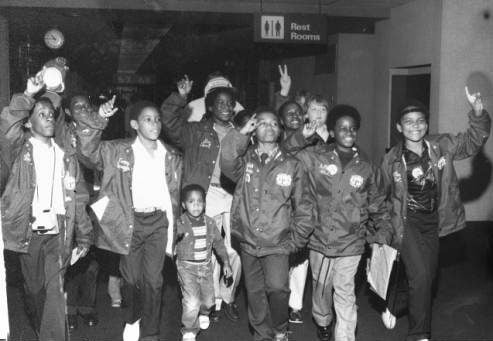 "This is really the reason why I became a historian," Van Allen said. "I look at myself — even though I am not teaching history — as trying to open up people's minds to history and to uncover what has been lost over time."
At the beginning of each decade on the timeline there is a count of the city's total population as well as the Black population at the time.
The encyclopedia's creators made sure to prioritize diversity, inclusion and community engagement. Van Allen said about 80% of the entries are written by community members who are experts or knowledgeable about a certain topic. The editorial board includes several people from diverse backgrounds, including A'Lelia Bundles.
Bundles, a Black journalist and author, contributed to the encyclopedia as a member of its advisory committee and editorial board as well as writing timeline entries about Madam C.J. Walker, her great-great-grandmother, and S. Henry Bundles Jr., her father.
"I am honored to be a part of it," Bundles said. "I am especially excited for this opportunity for young people to have access to this resource online, on our phones. I wish I had this resource when I was young."
She recalled using a print encyclopedia to help write her book about Madam C.J. Walker, and while it was useful at the time, she realized how valuable the online version of the encyclopedia is.
"It's come a long way from the print edition," Bundles said. "I love that this new version is interactive and compelling."
She said it is so valuable that when she spoke to a class at IUPUI, she recommended using the online encyclopedia to help with research.
Bundles also said the African American timeline gives the community an accurate understanding of Black history, something people often search for. It highlights the accomplishments and the setbacks of Black Hoosiers, encompassing both the positive and negative aspects of history.
"If we sugarcoat our history, we don't really understand who we are as a community," Bundles said.
While the timeline is new, Van Allen knows the encyclopedia is not finished yet.
Since the encyclopedia is digital, it can easily be updated with new information. Van Allen said her favorite aspect of the encyclopedia is that it is "expandable, enhanceable and more interactive."
Van Allen also encourages people to submit entries. Email her at evanallen@indypl.org if interested.
In addition to the African American timeline, there are also other timelines including a Black Lives Matter timeline, a religion timeline and a COVID-19 timeline. To view the timelines, visit indyencyclopedia.org.
Contact religion reporter Abriana Herron at 317-924-5243. Follow her on Twitter @Abri_onyai. Herron is a Report for America corps member and writes about the role of Black churches in the community.