On Sept. 10, Angela Brown, international opera singer, and Joshua A. Thompson, classical pianist and musical sociologist, will perform during a free opera event at Garfield Park.
The Indianapolis Opera — an organization whose mission is to "educate, inspire and entertain" the community through "musical storytelling" — hosts its 5th annual Opera in the Park performance at the MacAllister Amphitheater at Garfield Park, 2425 Conservatory Drive. This show begins at 7 p.m. and will not only highlight the Indianapolis Opera's 48th opera season but will also display the work of Black composers to Hoosiers.
Both Brown and Thompson are Indianapolis natives, and they will perform as soloists and duet partners during the opera event. Brown is excited about singing for her hometown.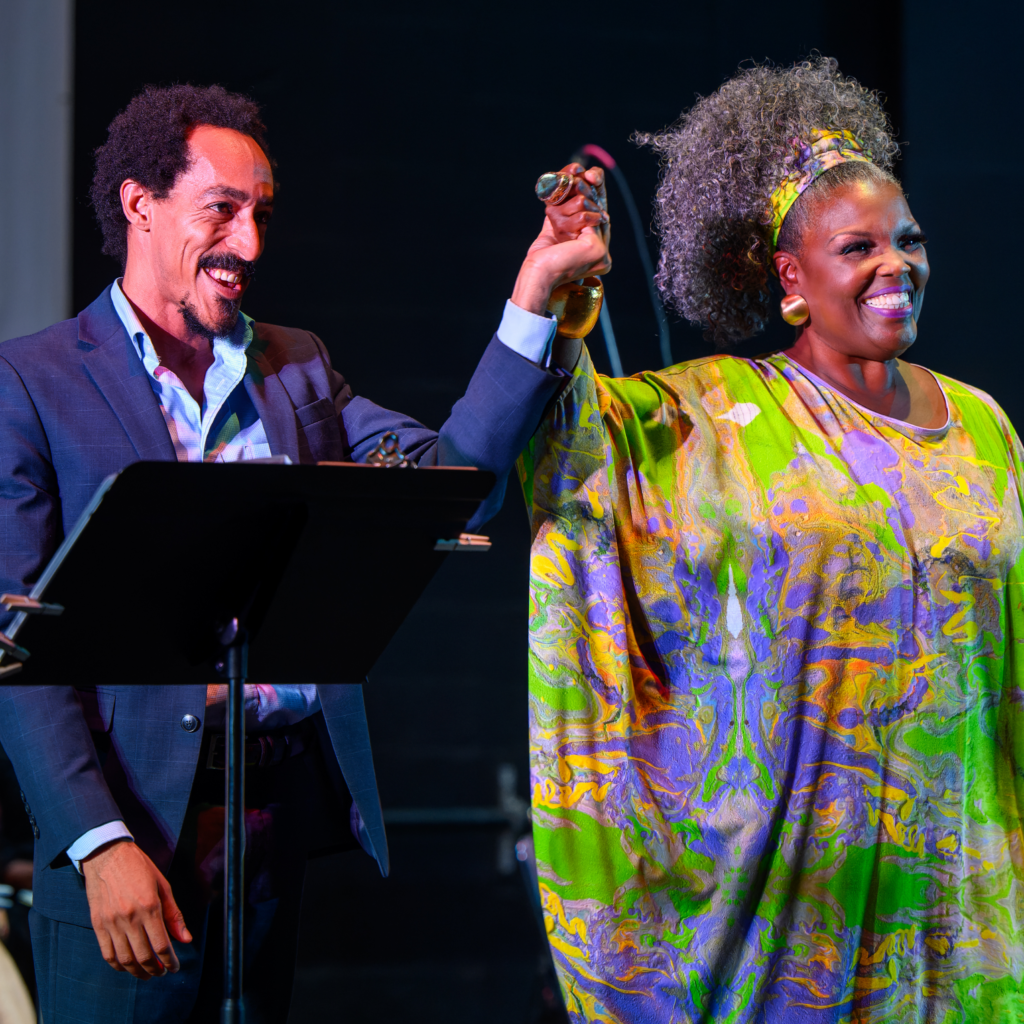 "I always love to perform for my Indianapolis family because it's home," Brown said.
At the age of 5, Brown began her singing career like many Black musicians: singing in the Black church. The church helped her realize her talents and she said she is appreciative to have gospel music in her "toolbox."
Brown likes to say that opera chose her after learning about the form of music at 21 because it came to her so easily.
"I took to it like a duck to water," she said.
Brown graduated from college with a degree in voice performance. After singing in 2004 at the Metropolitan Opera House in New York, she received international acclaim, and would later perform for audiences around the world.
While many in the Black community do not think that opera is a form of music for them, Brown believes differently.
"You can find yourself in opera," she said. "You just have to have an open mind about it."
To both, there is also significance in them being Black because it shows that Black people are in the opera and classical music scenes.
"Representation is important," Thompson said.
Thompson — also known as "Sock Joplin" onstage for wearing socks during his performances — began playing the piano at 5, and the trumpet at 10. He graduated from DePauw University with a degree in sociology, and today, he primarily plays the piano.
He acknowledged that many people do not enjoy opera and/or classical music but should give the genre a chance.
"Sometimes everything is not meant to be liked, but it's meant to be experienced," Thompson said. "Whether you like opera or not, there's so much positive energy. I am very eager to perform."
This year, Thompson will have a collaborative performance with his twin brother, Jared Thompson, who performs jazz music. Joshua said it would be fun to bridge the two musical genres and perform with his brother.
The Indianapolis Youth Orchestra will also perform a 9/11 commemoration fanfare.
"You will not go home hungry from this concert," Brown said. "It will be like Thanksgiving. I am looking forward to it."
Family and friends can arrive at the Garfield Park amphitheater as early as 6 p.m. on Sept. 10.
Brown and Joshua also have a podcast, "Melanated Moments in classical music," an award-winning podcast that is internationally listened to.
Contact religion reporter Abriana Herron at 317-924-5243. Follow her on Twitter @Abri_onyai. Herron is a Report for America corps member and writes about the role of Black churches in the community.