The Indiana Black Expo (IBE) and Pacers Sports & Entertainment (PS&E) have partnered to bring the city of Indianapolis its first-ever party on an NBA court floor. The partnership is a tip-off for the 2024 NBA All-Star Game hosted in Indianapolis.
Partners and sponsors gathered at Gainbridge Fieldhouse to discuss the upcoming collaboration.
To begin with, Alice Watson, CEO of Indiana Black Expo, shared her gratitude and excitement for the partnership.
"This partnership is a result of hard work and months of preparation," Watson said. "We are grateful for the partnership with PS&E."
Additionally, Rick Fuson, CEO of Pacers Sports & Entertainment, spoke about the impact and wide range community impact garnered by the partnership.
"This is an event that will put Indianapolis on the international stage," Fuson said.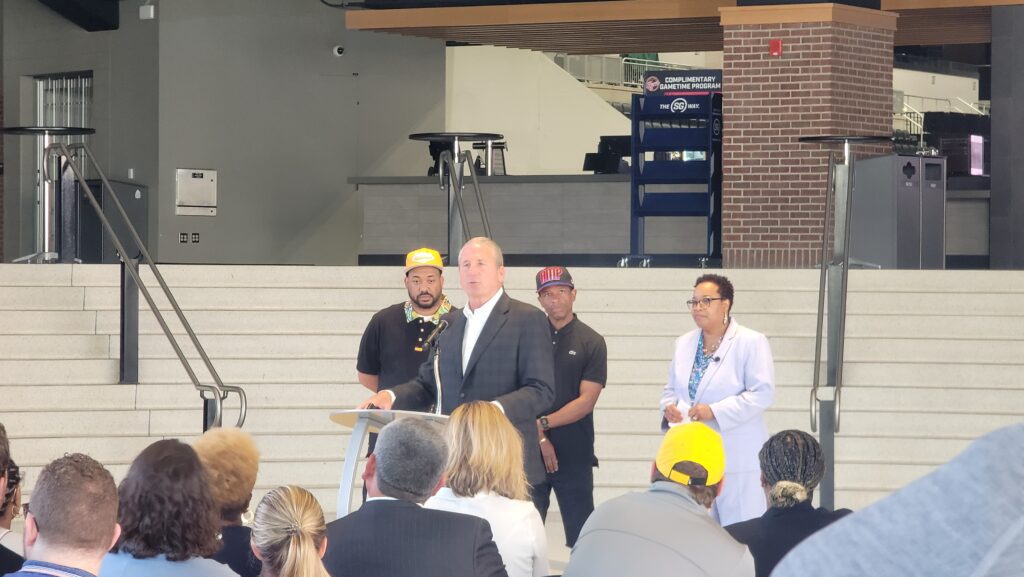 Following, Fuson spoke about the previous NBA All-Star Game held in Indianapolis in 1985 at the old Hoosier (RCA) Dome.
"I was around for The NBA All-Star Game in 1985," Fuson recollected.
Fuson expects the cultural significance of the 2024 NBA All-Star Game to be even more impactful than the festivities in 1985.
Beloved Indianapolis native and producer, Amp Harris, provided more details about the upcoming All White Affair.
"What we are doing here has never been done before. Having a party on an NBA court floor is unprecedented," Amp Harris said.
Additionally, A portion of the ticket sales for the All White Affair will go toward minority scholarships and other community efforts backed by IBE.
In conclusion, Harris reminded everyone of the impact the partnership provides.
"The Pacers and IBE are two historic organizations with a chance to come together with intentionality," Harris said. "We are going to transform (Gainbridge Fieldhouse) into one of the largest parties ever."
The All White Affair will take place on July 15 at 10 p.m. Moreover, the event will feature Juvenile, 112, and DJ Kid Capri. Tickets are on sale now at Ticketmaster.
Contact multi-media staff writer Noral Parham III at (317)-762-7846 or email at NoralP@IndyRecorder.com. Follow him on Twitter @NoralParham.