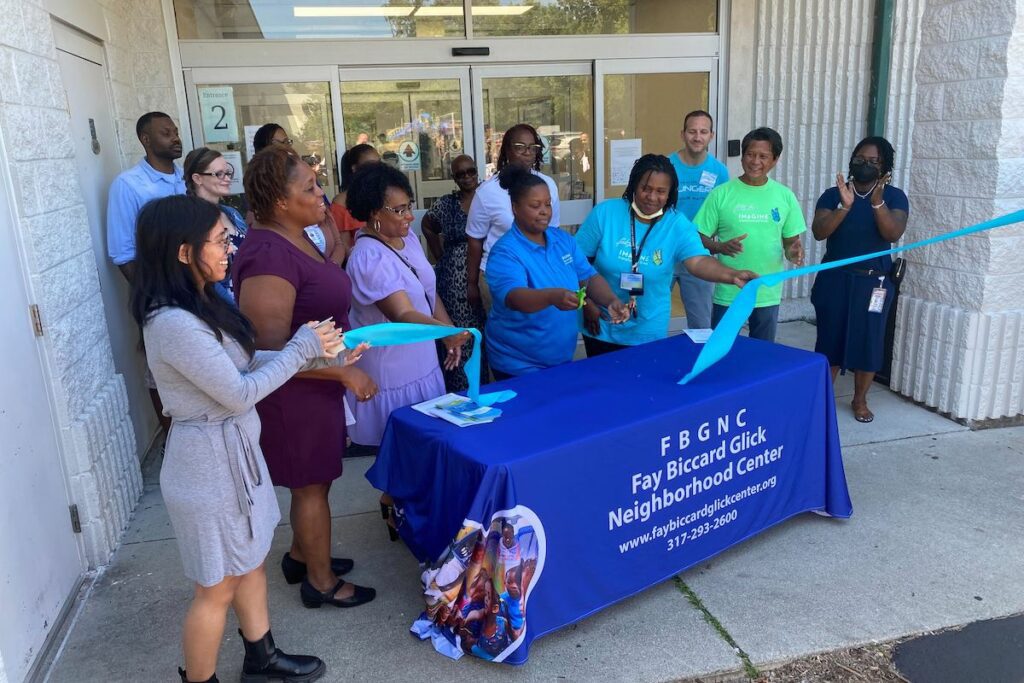 Angela Winston likes to say, "It's always a great day at the Fay." Winston is director of facilities at the Fay Biccard Glick Neighborhood Center, where the community recently marked another milestone day.
The center partnered with Faith, Hope and Love Community, along with Doordash, to start a mobile food pantry service, which delivers food to elderly residents on the northwest side of Indianapolis. The organizations announced the partnership June 23 with a ribbon cutting ceremony at the center.
The food pantry is open from noon-5 p.m. every Tuesday and Thursday.
This is the first food pantry hub for Faith, Hope and Love Community, a faith-based nonprofit that addresses food insecurity in Central Indiana.
Other organizations such as TeenWorks — a program that aids teens in their professional endeavors by providing them with work experience — will help run the pantry.
"It feels great," said Devin Staten, a TeenWorks member. "A lot of people don't have the chance to do this. I feel good to help people that don't have it as good."
The goal is to deliver 1,000 food boxes weekly by the end of 2022 and 4,000 boxes weekly by 2023.
"I want to put that love and that faith into this pantry," Winston said. "I want to put the heart back into it. Help us put that humanity back into it."
Democratic state Rep. Cherrish Pryor was also at the celebration.
"Thinking outside the box and being able to deliver food is a service to everyone," she said.
For more information, visit faybiccardglickcenter.org/food-pantry.
Contact religion reporter Abriana Herron at 317-924-5243. Follow her on Twitter @Abri_onyai. Herron is a Report for America corps member and writes about the role of Black churches in the community.
---