By JILL SHERIDAN
A partnership between two nonprofits aims to address disproportionate rates of violence on Indianapolis' Near Eastside.
The Domestic Violence Network and the Brightwood Community Center have planned a series of events and programs to target domestic violence in the 46218 zip code. The area on the Near Eastside yields one of the highest numbers of domestic violence-related calls in Marion County.
A group of about 15 women gather monthly on the Brightwood Council to develop awareness, resources and community building. DVN Executive Director Kelly McBride said community-led solutions work best.
"They are their own best resource. They are their own experts in their own lives, so we can't tell them what they can and can't or should and shouldn't do… but they can tell us," McBride said.
DVN was one of dozens of organizations that received money from the city's Elevation Grants through the Indianapolis Foundation. The grants, propped up by federal relief funding, provided five times the usual amount to grassroots groups that work in violence reduction.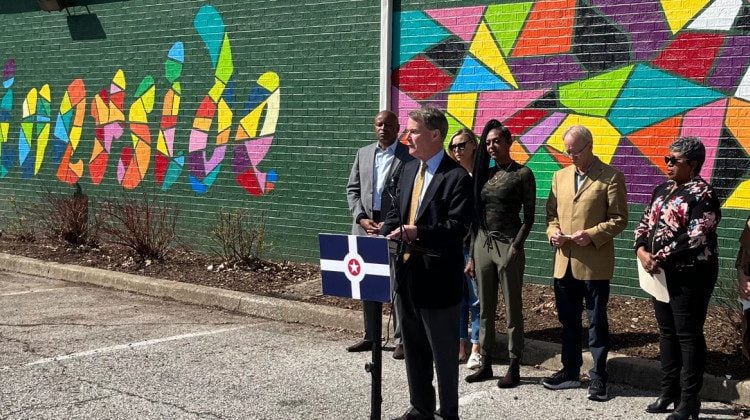 A series of community events is planned as part of the program to help Near Eastside residents. A Galentine's Day event planned this week will give women a chance to gather and be pampered.
The initiative also provides small resource cards that will be available at numerous locations around the neighborhood. McBride said the cards list contact information and the signs of domestic violence.
"I think oftentimes community members think, 'Oh, I haven't been hit, so it's not domestic violence,' but that's not necessarily the case," McBride said. "There's so many different forms of violence."
McBride said other types of domestic violence include emotional, financial and religious.
According to the State of Domestic Violence Report, in the 46218 zip code last year, there were 2,871 domestic-violence related runs by the Indianapolis Metropolitan Police Department. That accounts for almost 9 percent of the agency's total runs for domestic violence.
Shonna Majors, executive director, Brightwood Community Center said the need for help is great.
"Intimate partner violence is more prevalent than ever, and we need to reach as many people and institutions as possible," she said. "Education is an important part of identifying signs and symptoms of being engaged in an intimate partner violent relationship."