New partnerships led by Eleven Fifty Academy and InnoPower will expand opportunities for technology education and job placement in the 46218 ZIP code.
Advancing Tech 46218 will focus on residents living in or near poverty and people not well-represented in the technology field, including African Americans. Each participating organization will host a cohort, and courses range from 90 to 180 days.
Learn more at elevenfifty.org.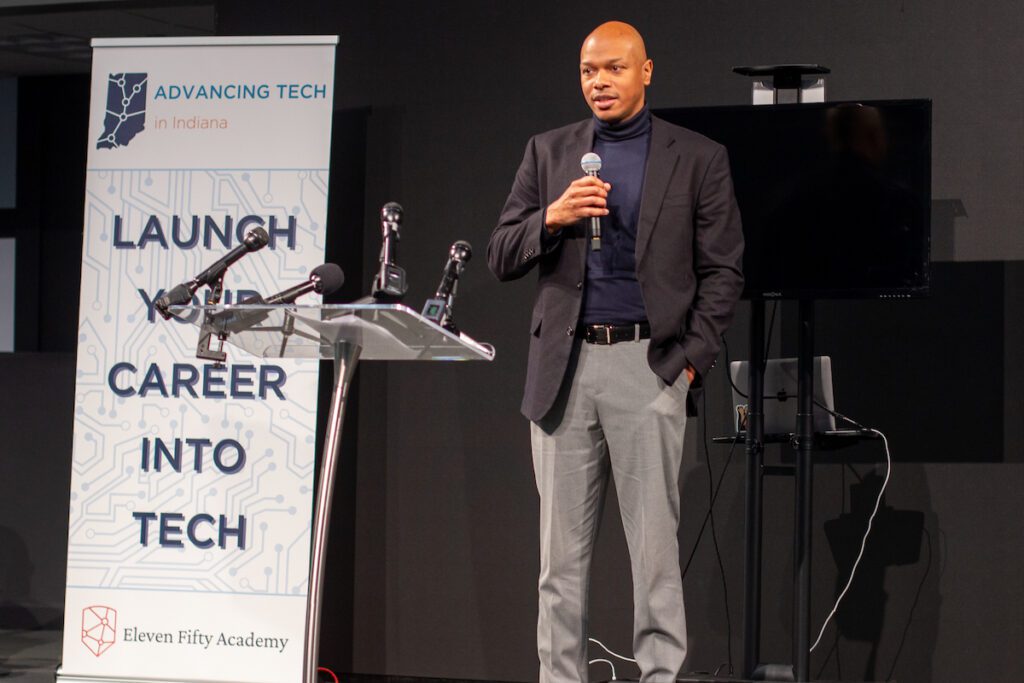 Participating organizations: Edna Martin Christian Center, Him by Her Collegiate School for the Arts, New Beginnings Fellowship Church, New Direction Church and Tabernacle Missionary Baptist Church.
"We are thrilled to be offering these pivotal courses from Eleven Fifty Academy at 37 Place at Edna Martin Christian Center," said Immanuel Ivey, senior director of workforce development and entrepreneurship at Eleven Fifty Academy. "Guiding individuals along a path to financial independence and generational wealth building is what we are all about and Eleven Fifty's courses have the potential to accelerate this process."