Paul Dickens, a local freestyle chef and owner of Paul's Kitchen, has been serving homecooked meals in Indianapolis through his private chef and catering business for the last seven years.
Now, he said it's time for him to bring his culinary creations to the public in a new way: a food truck.
"I'm looking forward to just being in front of the people again," Dickens said. "Just being more on the scene and being more involved, being able to do different things and bring our own twist to the food truck industry."
Dickens grew up with a love of food without even knowing it, he said. Raised in Indianapolis, Dickens said he was surrounded by loved ones who were always cooking but he didn't take it seriously until he was in school and realized he flourished in the kitchen.
Graduating from The Chef's Academy in downtown Indianapolis in 2012, Dickens worked in several restaurant kitchens — such as Harry and Izzy's, Bucca di Beppo and Crooked Stick Country Club — until 2017.
"I started finding myself actually enjoying what I was doing," Dickens said, "(But) with the restaurants, I felt like I was just being held back, doing the same thing repeatedly every day, so I started to lose interest."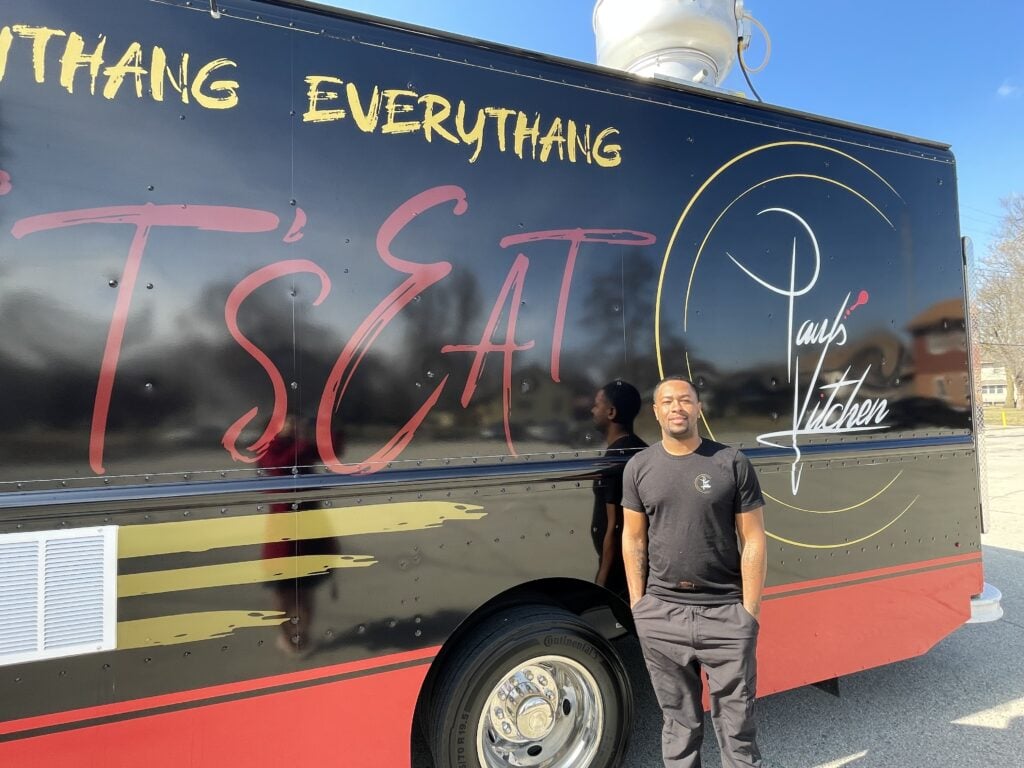 It was then that Dickens began planning his way out by laying the foundation for what would be his own business; allowing him the freedom to cook whatever he wanted and experiment in the kitchen.
"It wasn't a goal, it wasn't a plan, it all just happened," he said. "Things started to align; I started finding myself actually enjoying what I was doing."
Paul's Kitchen officially got its start selling meals off Instagram before moving into meal prep for CrossFit Gyms. It then branched off into catering and eventually into personal and private services for families and athletes, which Dickens has been doing for the last five years.
The inspiration for Paul's Kitchen was based on "an Asian dish with an American twist."
Dickens said it's a take on a traditional noodle dish with sliced chicken he tried during a trip to California five years ago.
However, Paul's Kitchen catering and personal services menu is entirely customizable, including vegan, vegetarian and gluten-free options. Dickens said he does all the shopping, cooking and cleaning up after a meal.
Some of the challenges with running a business stem from simply understanding the business, Dickens said, adding that having patience and understanding that money "isn't going to fall from the trees" can often be a difficult lesson.
"You have to learn to pace yourself and learn patience. You can't do it all at once," he said. "You can't go with the flow all the time — in the kitchen, yes — but the steps before you enter the kitchen to cook you gotta have a plan."
However, Dickens said he isn't entirely alone. His wife, Erien Dickens, is the CEO of Paul's Kitchen. She plans schedules, organizes events and handles communications behind the scenes, all while managing their household and working a full-time job.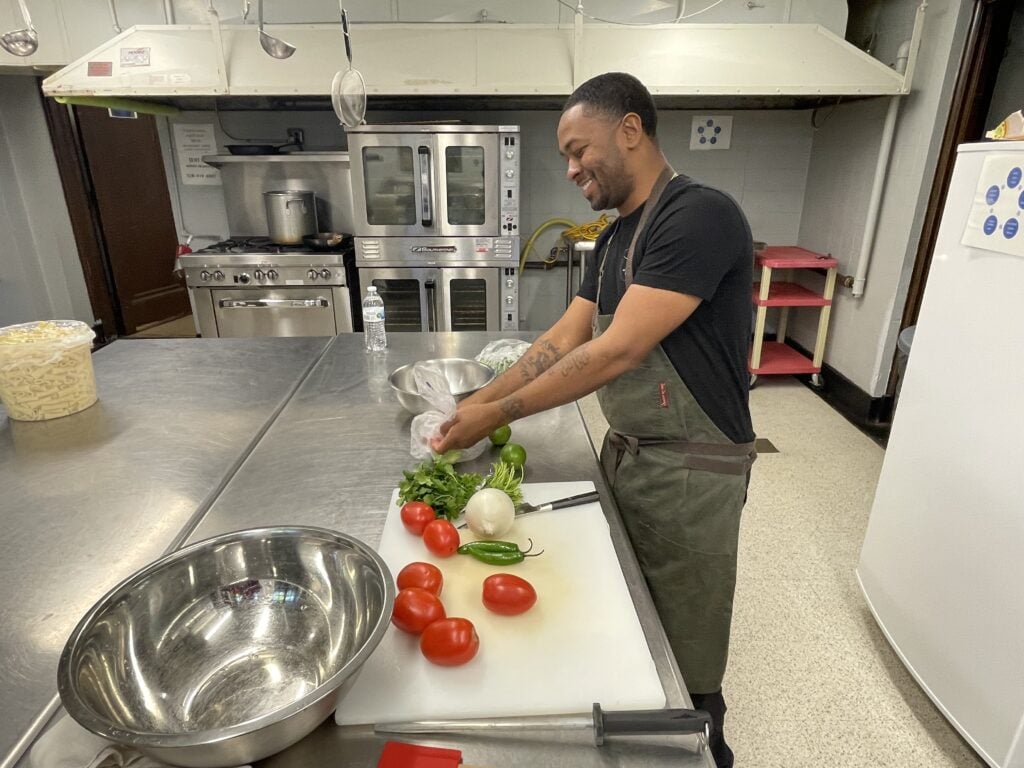 "Some days are better than others," Erien Dickens said. "Watching it flourish is just a humbling experience just because God is trusting us to not only be parents but to support each other."
Erien Dickens said both she and her husband are creative but in different ways. They work to blend their strengths to balance the business with everything else, which poses its own unique challenges as well as opportunities, such as mentorships.
"It's just a humbling experience because we feel like we have so much work to do and then we don't realize how far we've come just as individuals and as business owners," Erien Dickens said.
Paul Dickens said he is excited for the new adventure the food truck affords him. Although operating a food truck is "uncharted territory," Dickens said he much prefers this instead of opening a brick-and-mortar place as he's able to go directly to the community and feed people wherever they are — whether that be at block parties, festivals or events.
"I'm looking forward to him flourishing on the truck just as a cook but also connecting with the community because he always ties things back to 'I wouldn't be here obviously if it wasn't for God but Indianapolis, you guys have been here since I started Paul's Kitchen,'" Erien Dickens said. "As he grows — as we grow — we can't stay the same, so this is an opportunity for people to still support Paul's Kitchen."
Paul's Kitchen food truck is expected to host a soft launch early to mid-March. For more information, visit chefpaulskitchen.com and follow @paulskitchenfoodtruck on Instagram.
Contact staff writer Chloe McGowan at 317-762-7848 or chloegm@indyrecorder.com. Follow her on Twitter @chloe_mcgowanxx.