In a cozy room filled with warmth and compassion, a woman encourages teenage mothers to embrace the journey of parenthood. She encourages them through preparation, confidence and love.
Paradise Bradford, the founder of Pretty Passionate Hands, makes sure young parents learn how to navigate their life while raising their child.
"So, if you're fifteen, you can't even work that much. Now, let's do the math and factor in what all you can save by the time you're eighteen or out of high school," Bradford says while writing on a whiteboard.
RELATED: Teen mom of triplets finds forever home with NICU nurse
15-year-old high school freshman Imari Torain rocks her 3-month-old son Nekoda in her arms while answering Bradford's financial questions.
The teen joined the program after her mom discovered the nonprofit while watching news coverage on it.
Bradford, who was a teen mother herself, started Pretty Passionate Hands in 2015.
"As a teen parent, I needed support. As I grew into my adulthood, I realized how the neglect from not having support or mentorship and guidance had a huge impact on the decisions that I made. I wanted to have a safe haven for any other young woman or man in the same situation," said Bradford.
Pretty Passionate Hands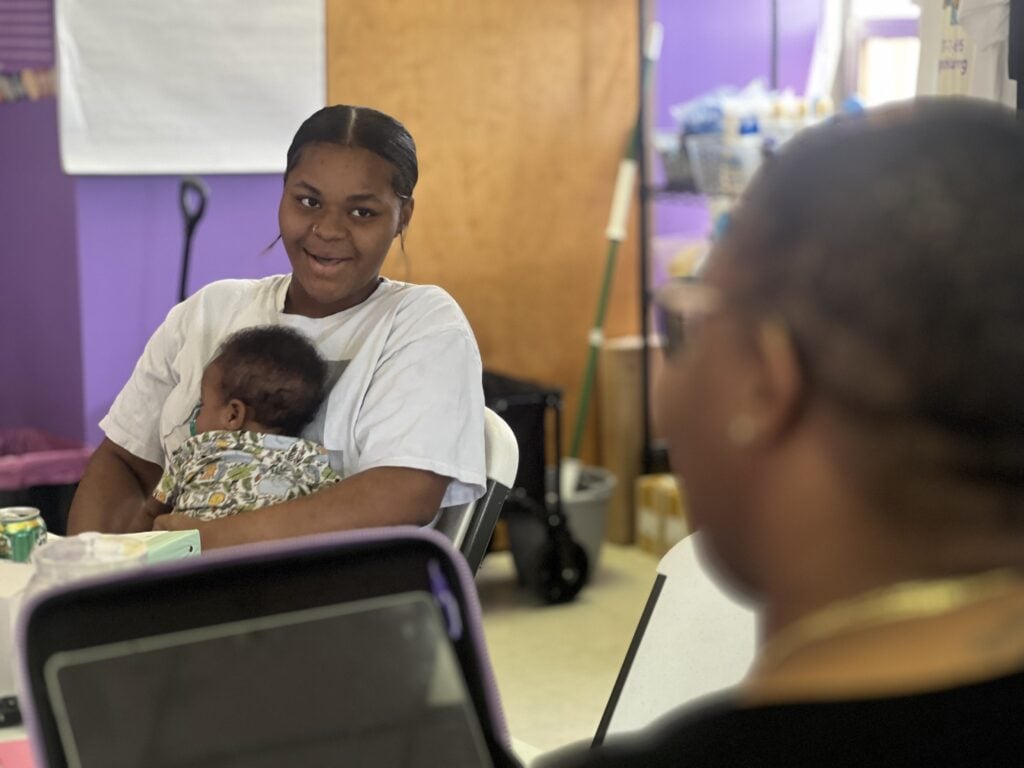 Pretty Passionate Hands possesses all the tools needed for young parents. Baby supplies line the organization's rooms. Play pens and toys are also accessible to teen parents.
Considered a sacred space that extends unwavering support and knowledge to those who utilize it, Pretty Passionate Hands helps to shape the future of those who may feel like their future is over.
Teen parents discover strength within themselves and cultivate a brighter future for their babies while defying the odds and breaking down barriers along the way.
"Low-income families deserve to have everything that they need, and they should have access to it. The goal is to build stability and future wealth in our families; giving that access without the struggle or hinderance they may otherwise face," said Bradford.
"Educating them, because to some people it may be common sense, but not everybody has the same access to information. Pretty Passionate Hands gives you the opportunities you want and need, and if we don't have it, we're going to find it together."
The organization's core value is mentorship, which they provide for their teen parents like Torain.
"I like being a mom; it's just hard to give up my old life cause I would like to leave the house when I want to. I used to go out with my friends, I played volleyball, I was in band and doing school in person," said Torain.
She was pregnant most of her freshman year.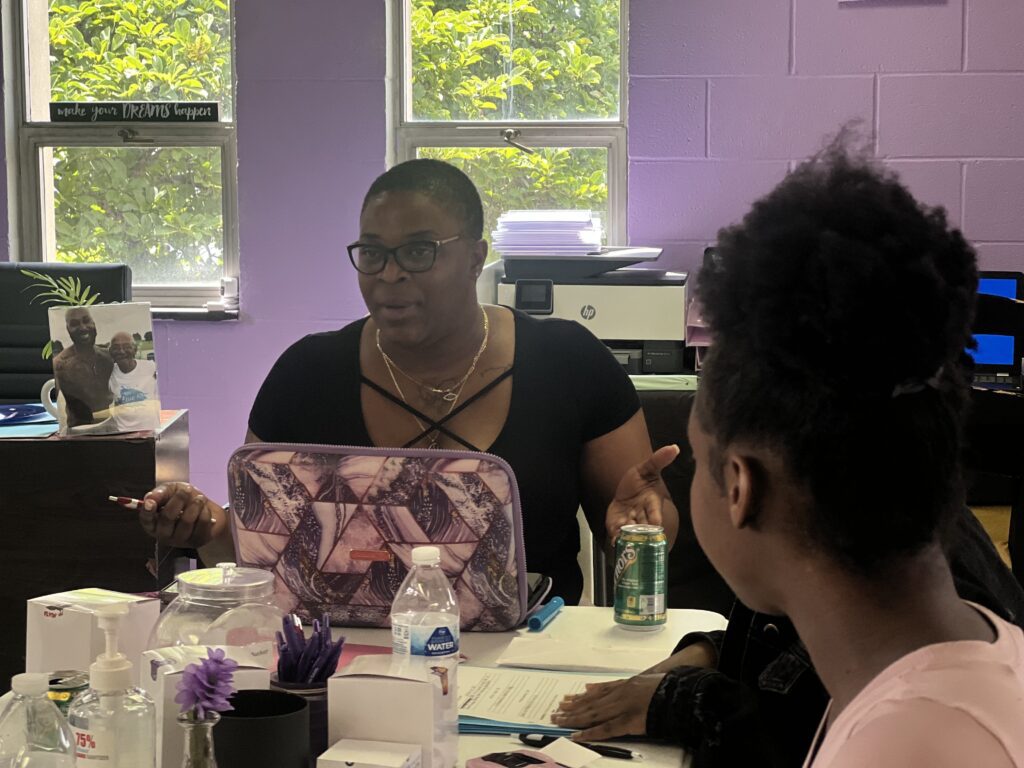 Helping teen parents
Noticing she started losing weight from playing volleyball but would be throwing up from morning sickness at school at the beginning of her pregnancy, she was in denial.
Torain finally took a test that confirmed she was pregnant and believed she was at least four months along.
"I told my mom really late at night. She was halfway asleep, but she just sat there and looked at me, and then she was like, 'Well, you're going to have to figure out what you want to do.' She's very supportive," said Torain.
When she went to a doctor's office, she learned she was six months pregnant.
"Then, I started showing. So, I decided that I didn't want to be at school walking around big and pregnant and having to walk up stairs. I went virtual," said Torain.
"It was hard to leave because I was just now getting into the rhythm of high school. I had my friends and all of that. I wanted to go back, but now it will be way easier to stay virtual cause I can work and take care of my baby."
She said the delivery was scary because no one can ever tell you what to expect since giving birth is different for everybody.
"It's always going to be scary as a first-time mother at whatever age you are," said Torain.
She said the program is a new support system for her, and she is happy to be a part of it.
Programs in place to educate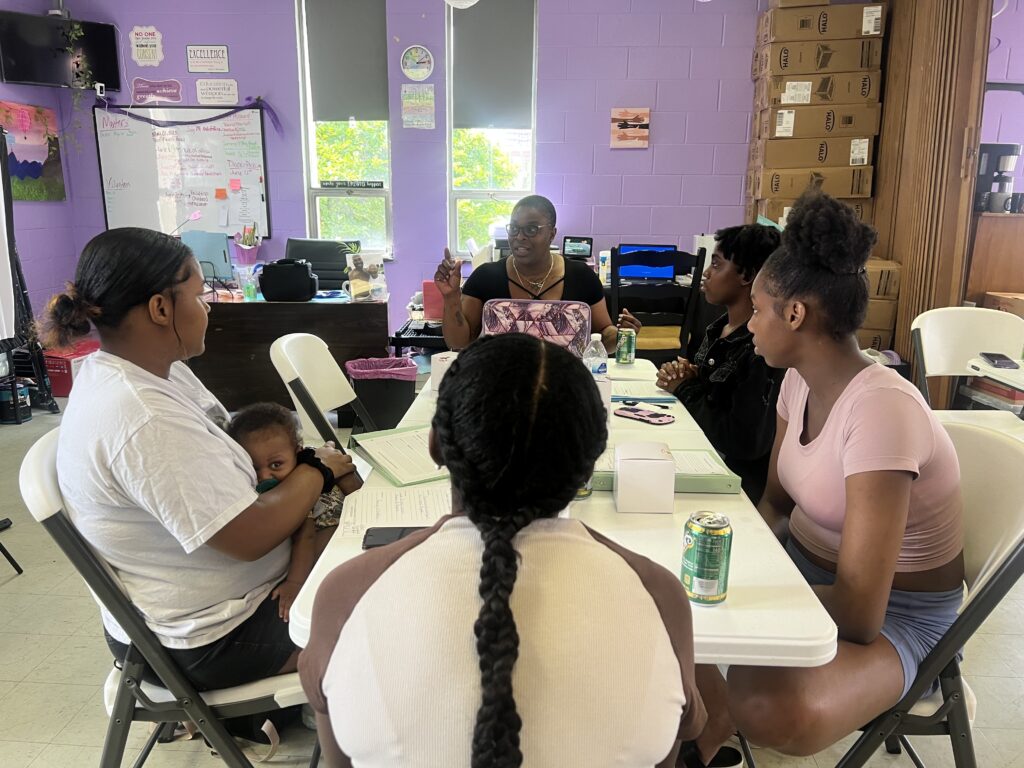 "It's good to be able to talk and get away from home because you know when you're a mom, you are at home being a mom," said Torain.
Pretty Passionate Hands has served over three thousand teens since opening their doors. Bradford said service even extends beyond the four walls of the building.
"Meeting up and giving a dad a pack of diapers. Having a mom come over to my house to take a bath with her and her child. That stuff never ends," said Bradford.
In ten years, when her son is ten and Torain is twenty-five, she stated, "I want my family to accomplish and thrive."
"I would want to be successful. Have my own house with a good paying job. I just want to be stable. Maybe be a chef or a real estate agent. The biggest thing I want for my son is I want him to be happy and healthy. I never want him to have to struggle," said Torian.
Bradford encourages adults to connect teens they know with the program if they sense that they need support.
"In a vulnerable situation like that they're scared. No teen parent is going to say, 'I don't have this at home,' because of CPS or DCS, but give them our information regardless. I guarantee you, from experience, they will come without you knowing," said Torain.
Contact staff writer Jade Jackson at 317-607-5792 or by email jadej@IndyRecorder.com. Follow her on Twitter @IAMJADEJACKSON