Author Thomas X wrote his book, "Mountain Mover: The Impeccable Strength That Will Accompany Your Character," as a character development guide for young Black males because he saw their ambition and confidence drained in the education system.
The book, along with other merchandise, is available online at brotherthomasx.com.
Indianapolis Recorder: What was the inspiration for "Mountain Mover"?
Thomas X: The inspiration for "Mountain Mover: The Impeccable Strength That Will Accompany Your Character" came from two places.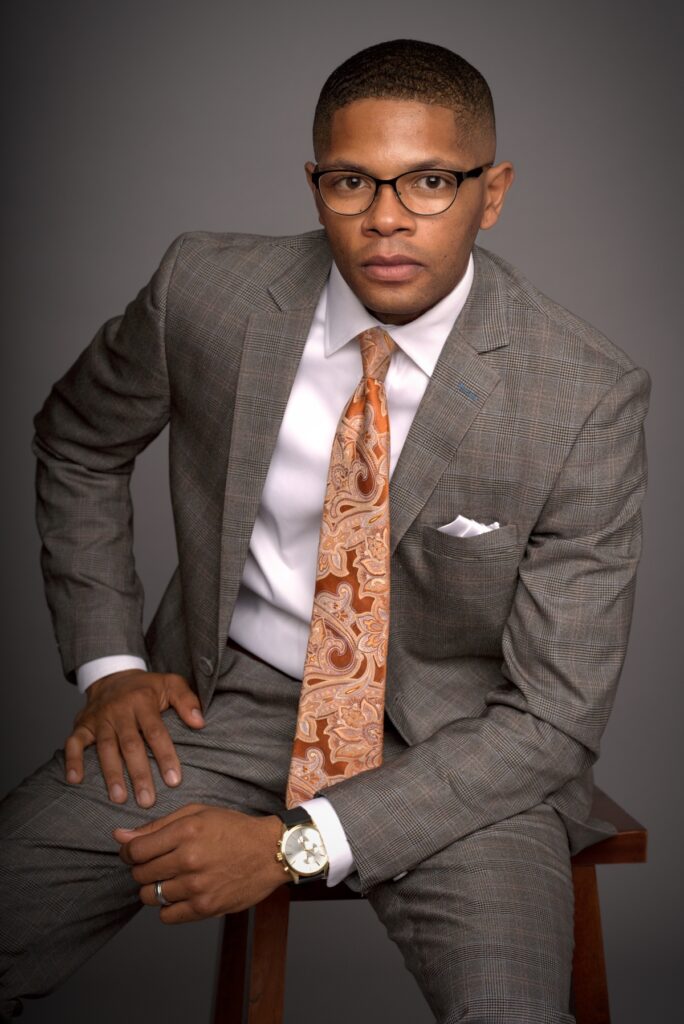 1) My experience with the school system. Within my seven years of being within education, I saw young Black males (specifically) have their ambition, aspirations, belief, brilliance, desires, determination, confidence and intellectual courage zapped out of them via a curriculum that wasn't created to nurture their brilliant nature. Also, many schools do not make character development a priority.
2) Matthew 17:20. Within this scripture, Jesus begins to have a conversation with his disciples around faith. He tells them, "If ye have faith as a grain of mustard seed, ye shall say unto this mountain, remove here to another place; and it shall remove …" (KJV). He goes on to tell them that after that small measure of faith has been applied, "Nothing shall be impossible to you."
IR: How long did it take to research and write the book?
TX: As I reflect, my research began the moment I started in education, which was 2015. However, as a follower of the Honorable Minister Louis Farrakhan, I took a deeper interest in the product (young Black males) that were/are being produced from our schools and our community. Very seldom are we as young men given thorough character development training throughout our lives. When I decided that I'd write a book, the organizing and structuring of data stats, and other sources of knowledge that will aid this writing roughly took a little over a year.
IR: What made you realize this would be a good book for young adult men after originally writing it for the 10-14 age group?
TX: My initial intent was to introduce the principles within "Mountain Mover" to middle school through high school age Black males. If the young Black male becomes principle driven, disciplined and has a strong character, there is absolutely nothing or no one that can impede our progress to manifesting the greatest of our potential. So, as people began to read it, the feedback that I began to receive was overwhelming. Nearly all of the feedback mentioned that this book wasn't just for young Black males in between the ages of 10-19 years old. Yet, the principles that are used to inspire brothers to move mountains and obstacles in life are for adult males as well. So, who am I to argue that with the reader?
IR: Do you have other books or projects in the works?
TX: Right now, my team and I are striving really hard to set up a national tour. Young males are dying, internally and externally, at a rate that is much too high. Our death has become profitable on so many levels for other communities. So, we are really desiring to travel around the country to schools, organizations, companies, etc. that are genuinely working to build mentally strong young men. There's another book coming toward the end of the year. And with the help of Allah (God), my partnerships within the schools will strengthen this upcoming school year through my character development program.
IR: What advice do you have for people like you who want to help find solutions but aren't sure where to start?
TX: Use what you know to do what you can wherever you are. Then, do more of it consistently. My teacher, the Honorable Minister Louis Farrakhan, teaches that, "There's nothing more powerful than a made-up mind." So, to that person, when you make up your mind to be an agent of positive change and your motives are pure, Allah (God) will do to you as the old gospel song, "order your steps in His word." And when we do our best, Allah (God) will do, be and have the rest.