At the beginning of the year, many Black women in Indianapolis completed the application for to be part of Six Sigma Racial Equity Institute's 2022 cohort, and in April, 15 of the applicants were selected for the training to receive the Six Sigma green belt certification.
"The green belt requires fortitude, perseverance and a strong commitment to achieve a highly coveted credential while also helping our communities," Joy Mason, founder and CEO, said in a statement.
Six Sigma Racial Equity Institute is a nonprofit that teaches Black female professionals problem solving skills to receive the institute's green belt certification.
Maria Wiley is one of the founding board members of Six Sigma Racial Equity Institute. She said the institute is "an opportunity to level the playing field" for Black women.
Six Sigma training is normally $5,000, but the tuition is reduced due to sponsorships.
Current cohort member Tamara Winfrey-Harris is the vice president of people, culture and brand at Central Indiana Community Foundation (CICF), and she said the Six Sigma training is essential and valuable to her and the work she does.
"As someone who wants to see my community be strong and to work to make the Indianapolis community better, this is a really, really important tool to have in my toolkit, especially as someone who works for a community foundation," she said.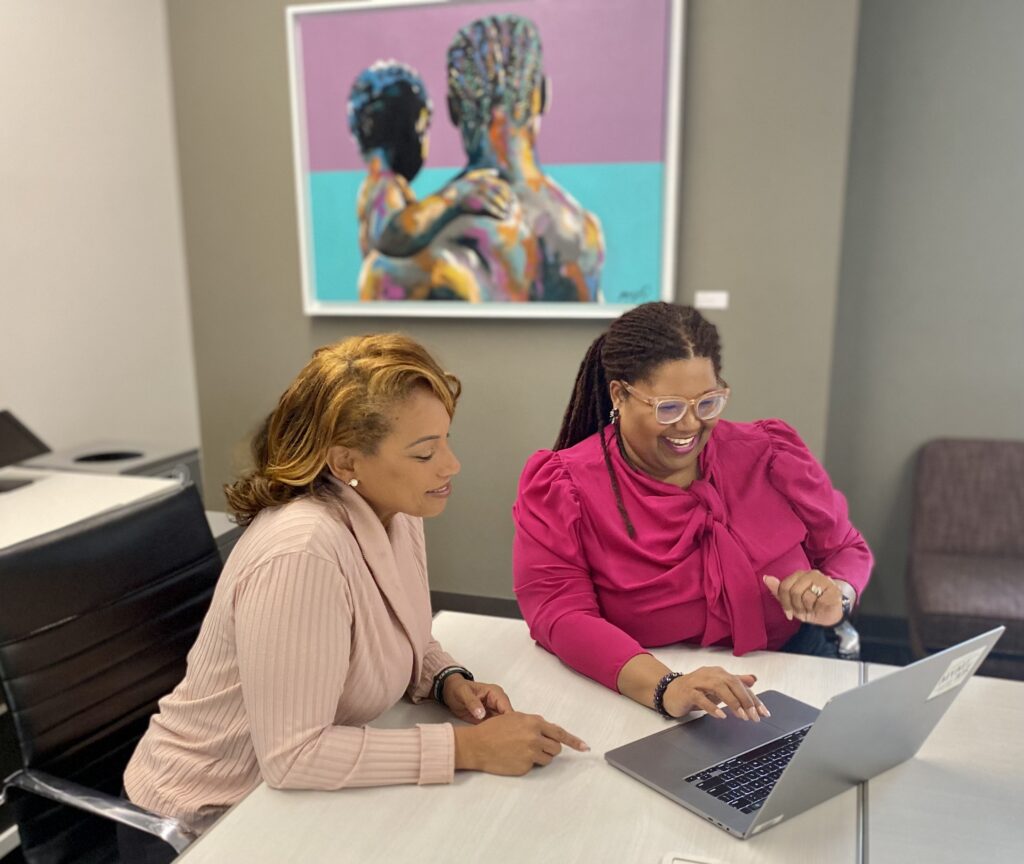 Winfrey-Harris said members met all day Fridays for the six weeks of training, took a test about what they learned and are now putting what they learned into practice through community projects they started in June.
Each project group is made up of three women from the cohort and the institute's selected coaches, and together they use the methods they were taught in Six Sigma to problem solve. Her project group is working with Indianapolis Public Schools to identify the root causes of low FAFSA completion rates with Black students and create solutions to increase the rates.
"It's a God-send that I was able to get this kind of learning and be able to add this certification to my toolkit," she said.
There is currently a waiting list for both businesses who want to submit projects and for Black women who want to participate in the institute's next cohort.
The institute is relatively new, Mason said, and while working with its second cohort of women, the institute has refined previous programs and started new programs.
Recently, Six Sigma added a yellow belt certification program, which is open to all genders, races and ethnicities. The yellow belt certification program will begin August 2023 and will expand the institute to reach more people.
The women in Cohort 2 will finish their projects by mid-November and will receive their green belt certification at the end of the year.
To learn more about Six Sigma, visit sixsigmaindy.org.
Contact religion reporter Abriana Herron at 317-924-5243 or by email abrianah@indyrecorder.com. Follow her on Twitter @Abri_onyai. Herron is a Report for America corps member and writes about the role of Black churches in the community.