Despite recently tearing his meniscus and breaking his collarbone within the last few seasons, Jalen Bonds put up a monstrous stat line of 33 carries, 262 yards, and two touchdowns to win the sectional championship.
Bonds exploded against Lawrence North to secure his first-ever sectionals on Nov. 3. The final score was 20-3.
"Our plan was to pound the ball, keep pounding the ball and that's what we did," Bonds said. "The offensive line played well, and the team played well. This win really fills my heart with a lot of joy; this sectional championship is definitely one to remember."
Bonds (c/o 2025) is a running back for Cathedral High School who has been gaining an intense amount of stardom throughout the season. Before joining Cathedral, Bonds attended Heritage Christian High School. The Indiana native enjoys football but also has a passion for education.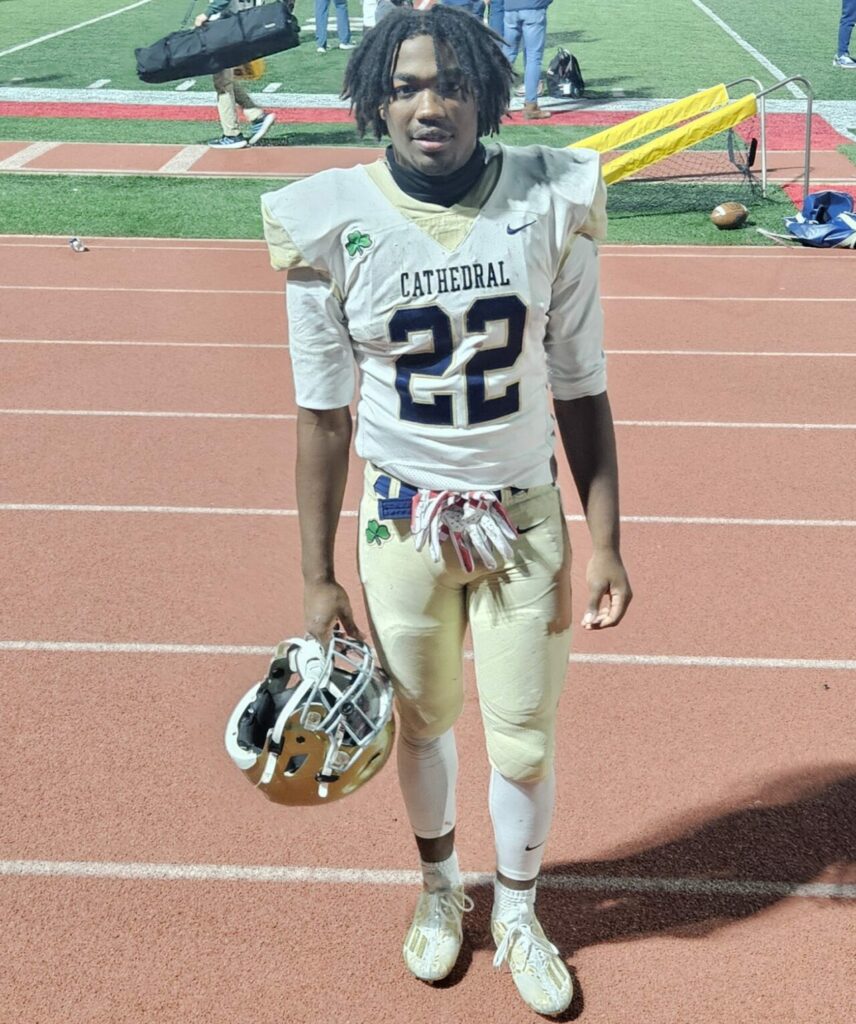 "When I was younger, I was interested in biomedical engineering; I guess I still am," Bonds said regarding subjects he loves. "Recently, I've grown very interested in sports psychology."
The 5'11, 200-pound explosive tailback also shared some of his inspirations and role models.
"Marshawn [Beast Mode] Lynch is a big inspiration of mine," Bonds said with a smile. "I have been intrigued by his game since I was little. My family has also been a big inspiration. They have been my biggest supporters considering the injuries, the transfers, off-the-field stuff, and they continue to push me to do my best."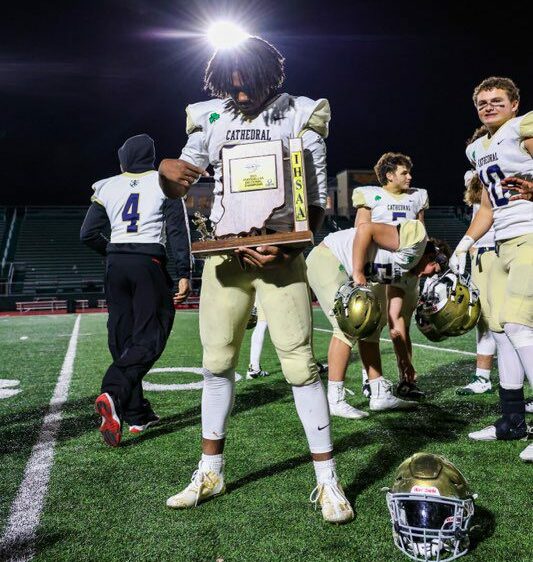 Bonds' love for the psychology of sports and Beast Mode's game makes perfect sense, considering the running back's ability to fake out defenses, read gaps, and punch holes in schemes with power and grace.
The big win and performance by Bonds against Lawrence North made him eligible for the IHSAA football Player of the Week. The young running back also received nods from MaxPreps, joining the race for Athlete of the Week.
"Winning Player of the Week and Athlete of the Week would mean everything to me considering what I have been through, those major injuries, it would mean a lot," Bonds humbly said. "God was really by my side during those injuries, and for that, I am thankful," Bonds said.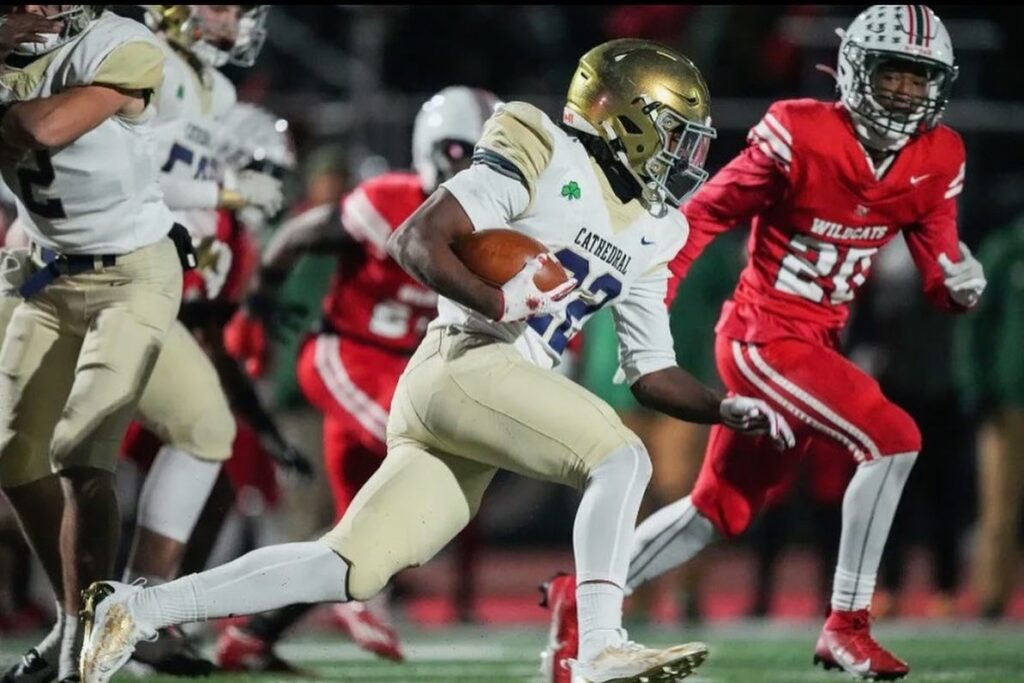 Additionally, Bonds holds multiple offers from colleges and universities in the Midwest region.
"I'm keeping my options open," Bonds said regarding his future college plans.
Cathedral High School (8-3) takes on Ben Davis High School (10-1) for the regional championship on Nov. 10. Bonds could not be more excited.
"I am preparing for a very talented, disciplined team," Bonds said. "I'm ready to play in my first regional championship game."
---
Contact multi-media staff writer Noral Parham III at 317-762-7846 or via email at noralp@indyrecorder.com. Follow him on Twitter @3Noral. For more sports stories courtesy of the Indianapolis Recorder, click here. You can also visit the Indiana Minority Business Magazine by clicking here.