The Senate Elections Committee approved the redistricting bill by a 7-2 vote along party lines Sept. 28, sending it to the full Senate for one of the last steps before Indiana has new legislative and congressional districts.
The committee amended the bill — House Bill 1581 — to adjust Senate districts in Marion County, so the House will have to concur with the changes before the full Senate votes Oct. 1.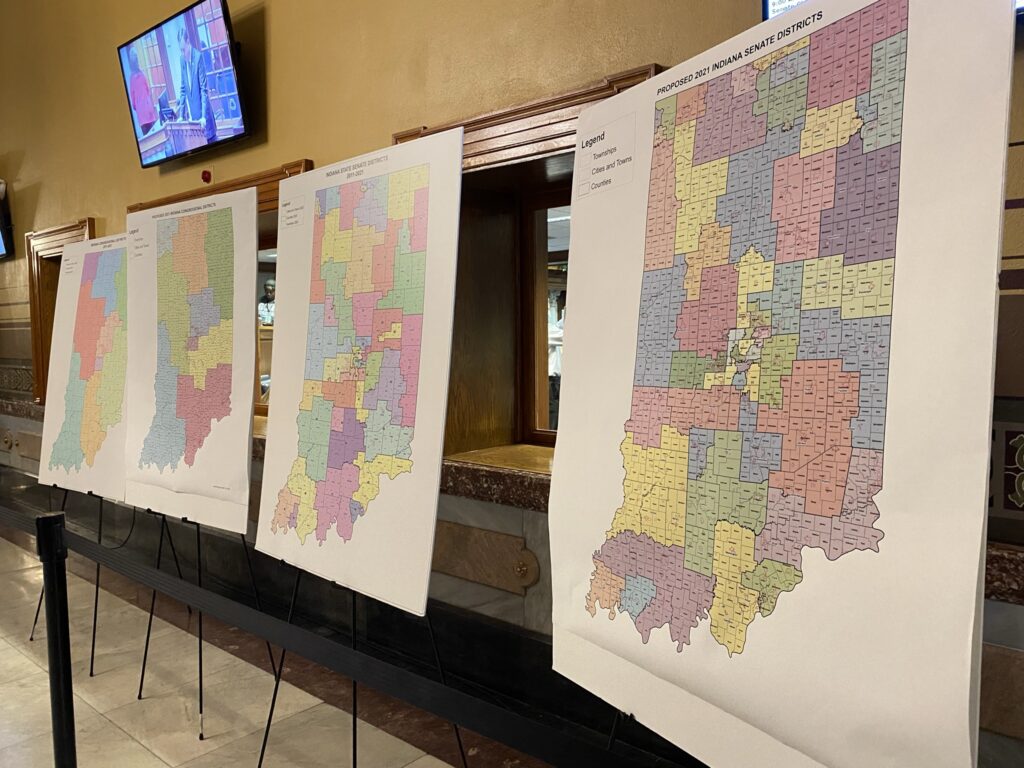 Other amendments from Indianapolis Democratic Sens. J.D. Ford and Fady Qaddoura were either voted down or will be introduced to the full Senate instead.
Related: Senate committee hosts last of redistricting hearings
The amended map gets rid of majority-minority districts in Marion County that were included in Republicans' original proposal. Sen. Eric Koch, R-Bedford, said Republicans reviewed maps and feedback from Democrats and citizens, which led them to focus more on compactness than race.
The Voting Rights Act of 1965 can require majority-minority districts as a way to remedy redistricting plans that diminish the ability of a racial or language minority to elect its candidates of choice.
Republicans worked with Brad Lockerbie, a political science professor at East Carolina University, who said Marion County doesn't need majority-minority districts because there isn't racially polarized voting.
Qaddoura said he appreciated the amendment because it makes improvements to Marion County, but he still has concerns about a lack of competition in districts.
The committee voted against three amendments, all from Democrats: one to create an independent redistricting commission, one to establish a 30-day review period for maps and one to adopt a congressional map drawn by a citizen.
Contact staff writer Tyler Fenwick at 317-762-7853 or tylerf@indyrecorder.com. Follow him on Twitter @Ty_Fenwick.