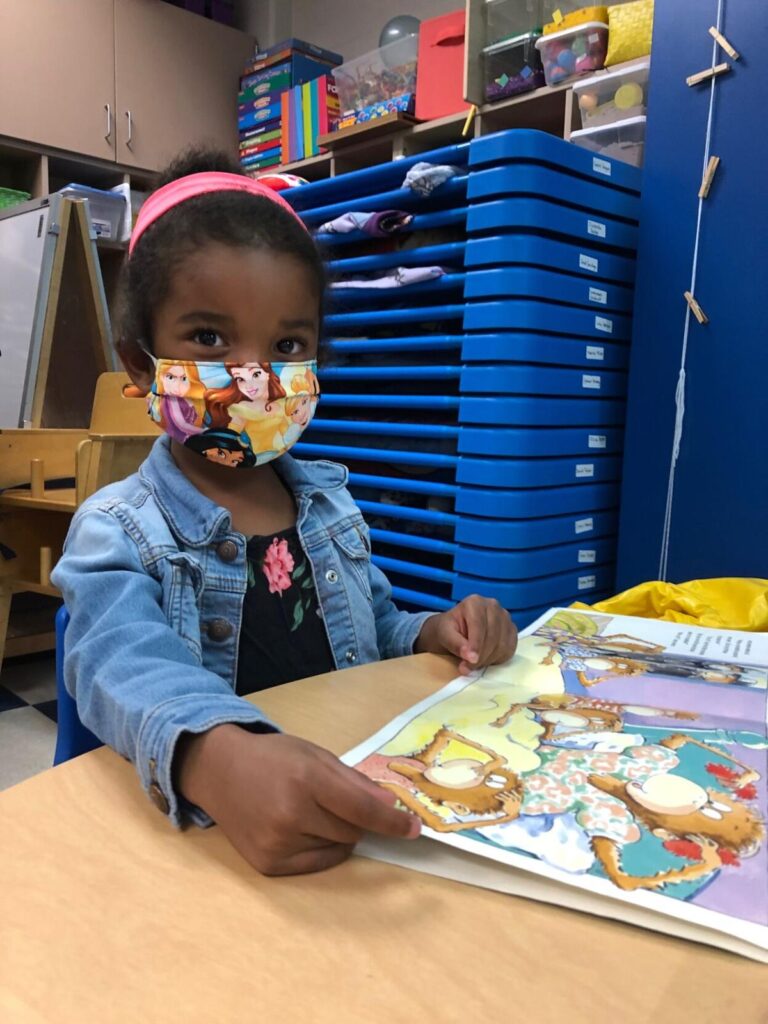 On My Way Pre-K, Indiana's free pre-K program, has spaces available for 4-year-olds.
Children from low-income families can attend free prekindergarten through the On My Way Pre-K program. Central Indiana providers are following guidelines from the Centers for Disease Control and Prevention to protect against COVID-19.
To enroll, families must have an income below 127% of the poverty level, the child should have turned 4 before Aug. 1 and will start kindergarten during the 2021-2022 school year. Parents or guardians must be working, or attending school or job training. Families with an income up to 185% of the federal poverty level with one parent working, attending school or job training, or a parent or guardian who receives Social Security Disability Insurance or Supplemental Security Income benefits may qualify.
For more information, visit OnMyWayPreK.org, or call 800-299-1627.
Virtual resource fair
The Alzheimer's Association of Greater Indiana Chapter will have a virtual resource fair noon to 4:30 p.m. Oct. 16.
Representatives from organizations such as Indiana Long-term Care Ombudsman Program, Indiana Association of Area Agencies on Aging and Indiana Health Care Association will speak about the services available for those affected by Alzheimer's or dementia. In addition, those who attend will receive information about financial and legal considerations.
Registration is free. Register online or by calling 800-272-3900. An event schedule and login information will be provided after registration.
Scary poetry
"Candlelight Theatre: Live: An Evening of Creepy Poetry" will feature Candlelight Theatre performers reading spooky poems at the Benjamin Harrison Presidential Site. Readings will be limited to six to eight patrons per time slot and will be standing for 60 minutes. Masks are required and social distancing will be enforced. The actors will wear a mask as well. Performances start every 15 minutes with 10 shows daily.
Guests will travel from room to room, including up and down two flights of narrow stairs. Elevator assistance is available.
This event is recommended for children ages 10 and older and adults.
Dates and times are 6-8:30 p.m. Oct. 17 and Oct. 24, 2-4:30 p.m. Oct. 25.
Tickets are $10.95 and available here.
Author awards benefit local library
Recipients of the Eugene and Marilyn Glick Indiana Authors Awards made donations to Indianapolis Public Library.
Maurice Broaddus donated to the Center for Black Literature and Culture at Indianapolis Public Library.
Saundra Mitchell donated to the Chris Gonzalez Collection at Indianapolis Public Library.
Broaddus won the genre category award for "Pimp My Airship." Mitchell won the young adult category for award for "All the Things We Do in the Dark."
Martin receives grant
Martin University received a $1 million grant from Lilly Endowment through the "Charting the Future for Indiana's Colleges and Universities."
Martin will use the grant to launch Martin WORKS, a new Work College model; help fund the Center for Racial Equity and Inclusion; and apply funds toward several university technology and operational upgrades.
Martin is the only predominately Black institution (PBI) in Indiana and was recently ranked among the top 100 colleges and universities by U.S. News and World Report in the Best Midwest Regional Colleges and Top Performers on Social Mobility for Midwest Regional Colleges.