What started off as a trip to the doctor's office six years ago has turned into a Black-owned juicing company promoting wellness and health.  
Live Project Juice Company
James Long was dealing with high blood pressure and was diagnosed as prediabetic when his doctor suggested juicing as an option to improve his health.
"Doctors usually push medicine on you. My doctor said I should try juicing. I didn't know what juicing was. I just needed to change my diet and do things to change everything all together," said Long.
RELATED: Juice your way to better health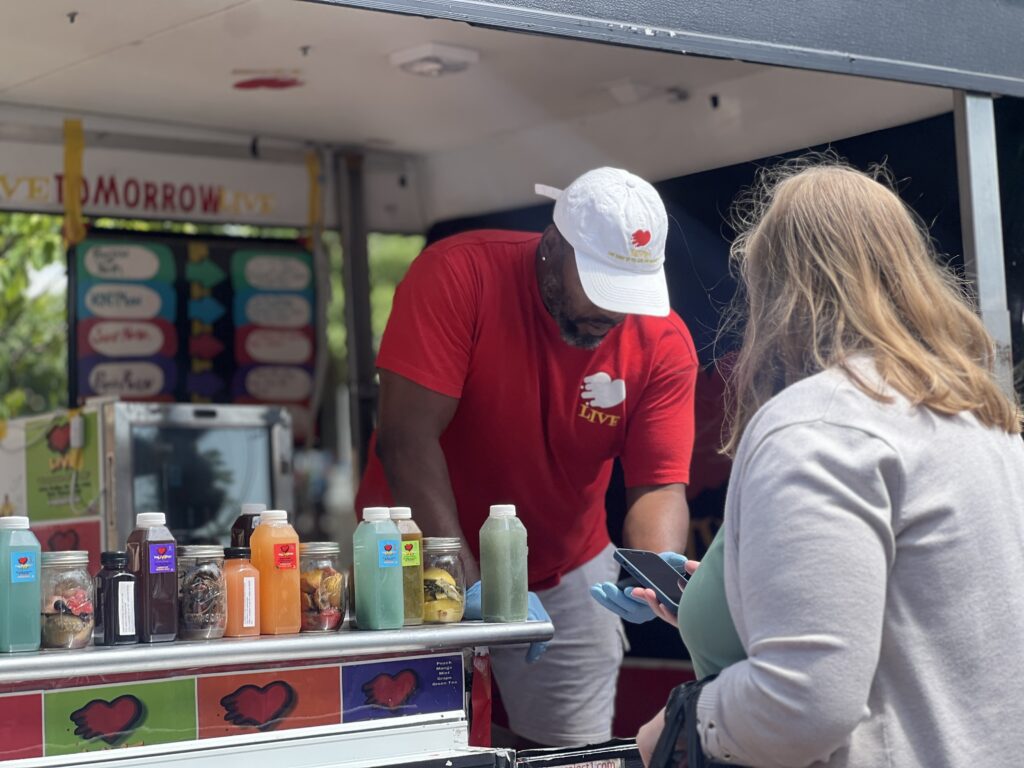 He started researching the benefits of different ingredients. Long experimented with blending different fruits and recipes to create something that tastes good and is good for you.
At the time, he was an educator, and when sharing his juice creations with coworkers, they started encouraging him to sell it to others.  
"Things started snowballing after that. I was selling out of my truck at first. Then I landed at one farmers' market; one turned into five. Then five farmers' markets turned into seven gas stations, and now we're online," said Long.
He called his business Live Project Juice Company to promote healthy fresh juice with no added sugar and original ingredients.
Talia Bynm has been a loyal customer for a few years. She works Downtown and looks forward to seeing him serve his juices at the Indianapolis City Market.
"He just offered us a tasting, and my hair flew back and everything. So, I was like okay this is my favorite new thing in the world. It's the taste. It's the fact that even though it's healthy it tastes so good, and that's so hard to find. That's what I love about it," said Bynm.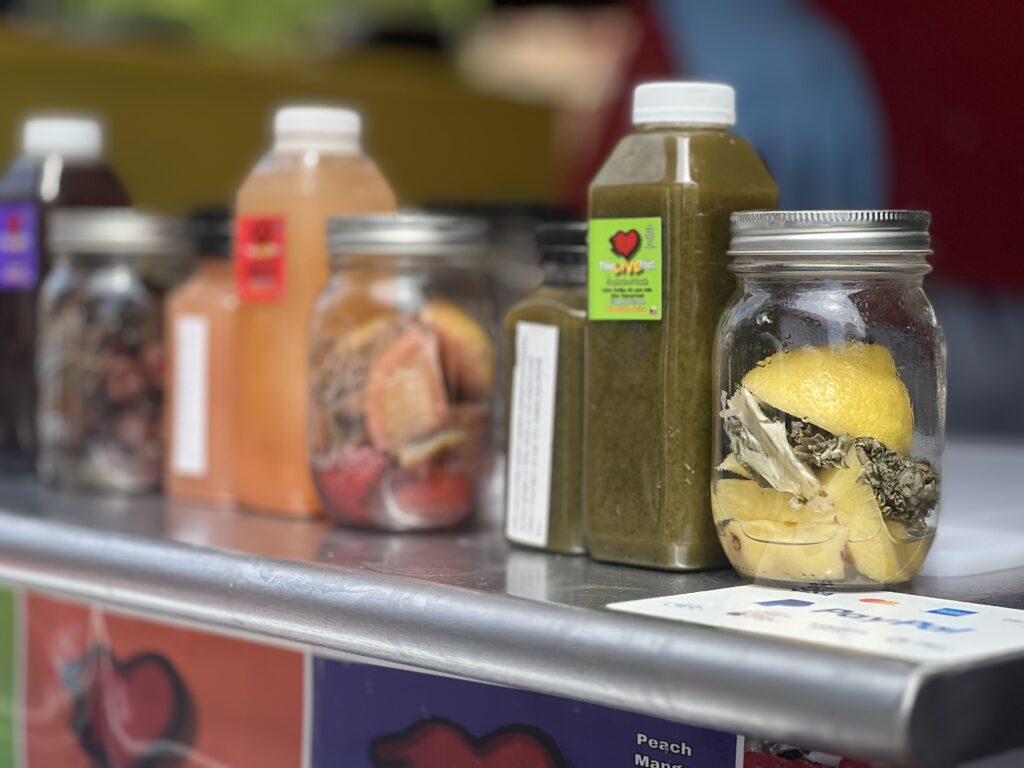 The recipes:
Grandma's Iced Tea features honey, lemon, orange, iced tea and elderberries. It promises to boost your immunity. Some of its benefits include stress relief, heart health and fighting off a cold and flu, with vitamin C and antioxidants.
Purple Reign features peach, mint, mango, grape, green tea and stevia. Some of its benefits include improved bone health, reduced allergies, fat burning properties, decreased blood sugar and a memory boosting ingredient, with vitamin K.
Sweet Nectar has no added sugar. It uses ginger and turmeric, which provide healing properties. These antioxidants promote eye health and offer benefits against heart disease, Alzheimer's, depression and muscle pain.
Honey Moon utilizes ingredients that consist of sea moss, raspberries, blue berries, lemon, lime, honey, watermelon juice and spirulina.
Fountain of Youth contains kale, cucumber, spinach, green apples, pineapples, lemon, ginger and orange juice. The healthy green juice serves as a meal supplement, providing great benefits for weight loss and for individuals with diabetes or asthma.
Long said he is going to continue to grow and scale his business, with secret plans for what is to come in the future. 
Contact staff writer Jade Jackson at 317-607-5792 or by email jadej@indyrecorder.com. Follow her on Twitter @IAMJADEJACKSON