State Rep. Robin Shackleford announced her intention to run for mayor of Indianapolis.
Shackleford and her campaign team held a press conference Nov. 10 in the lobby of the Madam Walker Legacy Center to announce her plans to enter the race for mayor for the 2023 mayoral election.
Shackleford, a Democrat who is currently chair for the Indiana Black Legislative Caucus, would make history as Indianapolis' first Black and first woman mayor if elected.
Shackleford's mayoral campaign will focus on seven main areas: economic growth, public safety and transportation, affordable and equitable housing, decreasing the achievement gap in schools, mental and physical health care, eradicating food deserts and promoting inclusivity.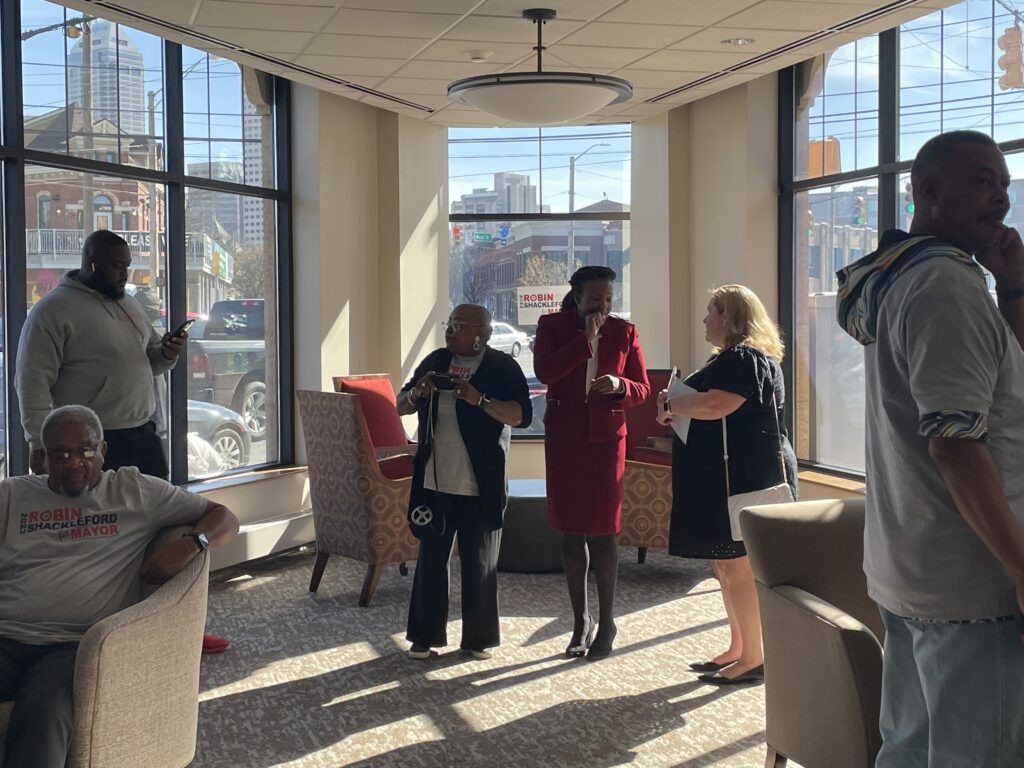 "As I weighed my decision to run, fueled by close friends and family, some asked me why I was even considering it," Shackleford said at the press conference. "It came down to one phrase that kept running through my head: We can do better."
Shackleford first addressed the disparities in Indianapolis, calling it a "tale of two cities." Some residents feel safe, drive on good roads and don't worry about putting food on the table, Shackleford said. However, others drive on pothole-ridden streets, struggle to provide and fear that any moment "a stray bullet will travel through their wall and strike their child."
"We simply cannot have a prosperous Indianapolis unless it is uniformly safe," she said. "I commit to providing effective solutions and prioritizing the safety of Indianapolis and its residents — in all neighborhoods."
Indianapolis, Shackleford said, needs a mayor that will both challenge and support business leaders, commit to creating better jobs, dedicate to helping minorities, women and veteran-owned businesses, and champion Indianapolis as a destination for growing businesses.
Without affordable housing, Shackleford said Indianapolis would not be able to achieve an adequate economy supported by its workforce. Shackleford said she will work to increase affordability and equity in housing as well as develop a plan to encourage development without displacement.
"No one should be afraid of losing their home because their neighborhood is being developed," she said. "We can do better."
Shackleford said she would also "advocate relentlessly for better roads, sidewalks and transportation connectivity" by closing the billion-dollar infrastructure funding gap and ensuring federal transportation funds are distributed efficiently and equitably.
"We are tired of driving on battered, pothole-ridden streets," she said. "And we cannot fathom seeing another one of our children hit by a vehicle due to the lack of sidewalks in their neighborhood."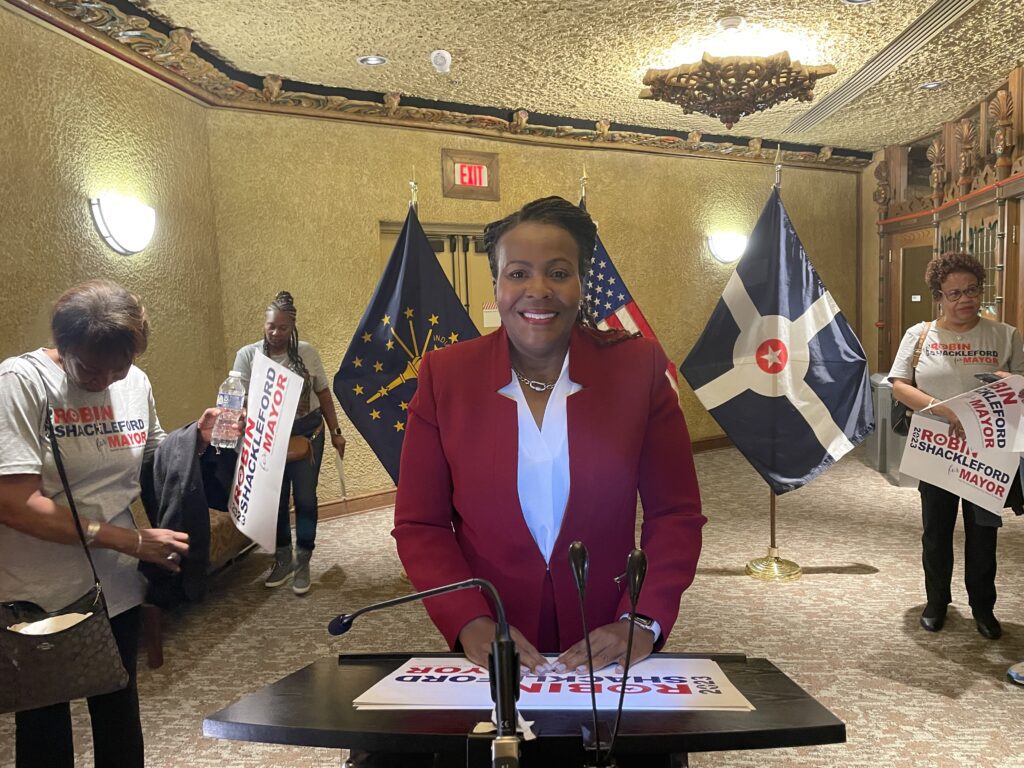 Health care disparities have been especially apparent during the pandemic, and Shackleford said access to health care is crucial for keeping Indianapolis residents healthy and safe. However, she said healthcare isn't just about the body, but also the mind.
Shackleford said she would work to not only improve access to quality and affordable health care for seniors and working families but also help address chronic health conditions such as mental illnesses.
"We cannot afford to have another person suffering from mental illness slain like Herman Whitfield III," she said, citing the man who was killed in April in police custody after an apparent mental health crisis.
Shackleford said she will hold listening sessions for youth to engage them in the decisions being made that affect them as well as to teach them how to advocate for themselves.
She said she would also work toward job opportunities that would connect students to their professional interests while they're in school and will fight for public schools "so we may advocate for a better tomorrow."
"Tomorrow must be equitable for all," she said. "We can harness the boundless potential of all the incredible people of our great city to turn challenges into opportunities — just like Madam Walker did. These are not easy problems to tackle, but together we can elevate our city to new heights."
Shackleford was first elected to the Indiana House of Representatives in 2012 and currently represents the 98th District on Indianapolis' east side. She also currently serves as board president for Pathway Resource Center.
Mayor Joe Hogsett has not announced if he will run for reelection. His campaign did not immediately respond to a request for comment.
Contact staff writer Chloe McGowan at 317-762-7848. Follow her on Twitter @chloe_mcgowanxx.