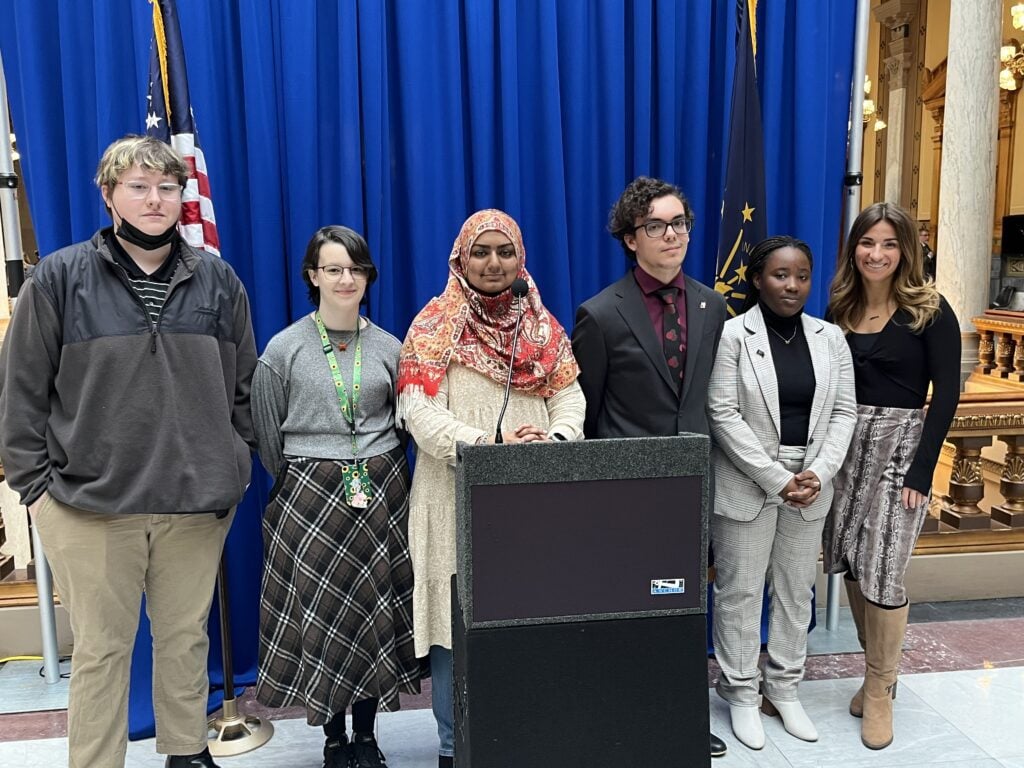 House Bill 1449 is currently on Gov. Holcomb's desk. The bipartisan Bill would automatically enroll eligible students in the 21st Century Scholars program.
The program provides students with financial aid. They can pay up to 100% of tuition for public colleges in the state. Private and independent colleges get part of tuition paid.
Purdue Polytechnic High School Schweitzer Center at Englewood coach Sophie Longest testified for the bill at the Statehouse. She said she sees a lot of eligible students who do not apply for the program.
Related Articles
• House Bill could automatically enroll eligible students into 21st Century Scholars program
• IBLC legislative agenda emphasizes education, support for students of color
"So many of our students run into that roadblock of getting into college, but wondering how they are going to pay for it. It is a really great program, but if students aren't enrolled when they're in eight grade, there's no going back after that," said Longest.
She said House Bill 1449 automatically enrolling students into the program is exactly how it should be.
It makes the program more accessible.
Longest's student Huma Moghul is a junior currently interning at a company. There she pitches what the company does to her peers. Within her presentation she speaks about the 21st Century Scholars program.
"Every time I'll ask, 'So, who's a 21st Century Scholar?' and there will be students who have never heard of it. Unfortunately, almost less than half will raise their hand who have signed up or have heard of it," said Moghul.
The value of higher education
She has heard a lot of her classmates say that they wish they signed up in eighth grade.
Even Longest did not know about the program when she was in high school.
"That was also a part of me acknowledging my own privilege and saying 'I just don't need it.' I grew up in an area where the question was always, 'Where are you going to college?' It was never 'Are you going to college?'" said Longest.
It was not until she was a teacher that she realized higher education is a door that is closed to some students.
She said she knew that there were probably legislators who didn't realize the importance of making something available to those who want to go to college but cannot.
"Because of family situations, or money situations or just because they don't even really know where to begin, that's part of what the program does too. The students do a lot of training and field trips to figure out what they want to do next," said Longest.
She is appreciative of the way legislators rallied to bring to the governor's desk.
Contact staff writer Jade Jackson at 317-607-5792 or by email JadeJ@IndyRecorder.com. Follow her on Twitter @IAMJADEJACKSON