Hoosiers for Good and Stop the Violence Indianapolis are collaborating on a new campaign, #TeamUpForPeace, to deter youth from gun violence.
Stop the Violence Indianapolis' programs focus on addressing violence within neighborhoods, schools and homes. Hoosiers for Good connects Indiana University athletes to charitable organizations.
Hoosiers for Good recently invited four IU athletes, Josh Sales, Cam Camper, Bedford Matthew and Andison Coby, to contribute to #TeamUpForPeace.
RELATED: 30 nonprofits get $3M for anti-violence work at the end of another record homicide year
"I got to meet with Josh and Cam a few weeks ago, and I was pleased with their desire to help use their influence as college athletes," said Anthony Beverly, Stop the Violence Indianapolis executive director.
The campaign started last year with Central Indiana high school basketball athletes sporting warm-up jerseys on game day. They read "stop the violence" on the front to spread awareness to their family members, supporters and peers.
Stop the violence: community involvement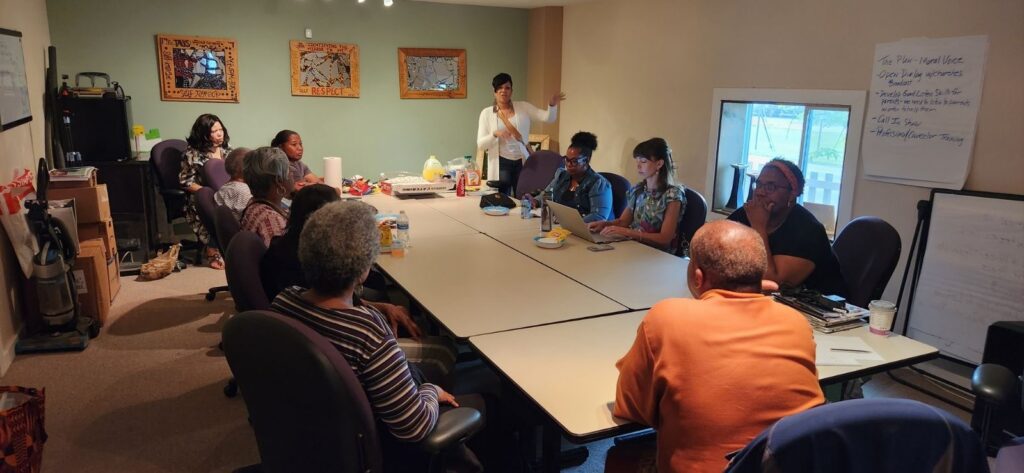 Beverly has begun discussions with neighborhood associations. He hopes of partnering with local churches to become a moral voice for communities.
"We're making traction, but we still have a long way to go in terms of bringing the level of unity to create the impact needed," said Beverly.
Shandra Orr, secretary of the Oxford Neighborhood Association for the Northeast Corridor of Indianapolis, attended one of Beverly's meetups. She has been living in the city for 13 years with her husband who was born and raised in the area.
"My in-laws felt like it was a safe space where they could thrive as an African American family back in the day. They worked in that neighborhood, and their kids went to school in that neighborhood," said Orr.
She said the spirit of the neighborhood showed her that there is a strong connection. There are seniors who are passionate about leaving a legacy for the next generation.
Stop the violence: the next steps
However, Orr feels that crime sometimes overshadows the good that is being done.
Orr's meeting with Beverly reinforced the Oxford Neighborhood Association's interest in the campaign. She loved hearing ideas about how they could potentially help.
She suggested hosting listening sessions within each neighborhood to hear directly from the people they want to impact.
"Before we start, we need to listen to what the need is and then help identify what can be done to address that need," said Orr.
The next step with the athletes, according to Beverly, is to host a Stop the Violence Indianapolis game day. They plan to bring all the summer youth teams together to do a mini-camp.
His hope is that they will reach those in the community who could benefit from their programs and resources.
Contact staff writer Jade Jackson at 317-607-5792 or by email JadeJ@IndyRecorder.com. Follow her on Twitter @IAMJADEJACKSON