Tanisha Hackett was playing outside at 11 years old when she started experiencing pain in her left hand.
"My mom kept saying, 'Did you fall on it? Did you hurt it?' I would say, 'No, I didn't do anything. It's just hurting.' The pain continued for several days, and then that's when she thought she needed to take me to the doctor," said Hackett.
After completing blood tests, she was told by doctors that she has sickle cell anemia disease.
RELATED: There is an urgent need for minority blood donors in Indiana
Sickle cell disease
Sickle cell disease (SCD) is a group of inherited red blood cell disorders. In SCD, red blood cells become hard, sticky and c-shaped, or sickled, as opposed to the round and flexible shape of healthy cells.
Sickle cells can get stuck in small blood vessels and block the flow of blood and oxygen to organs in the body. These blockages cause repeated episodes of severe pain, organ damage, serious infections or even stroke.
"I knew nothing about the disease. My parents, still to this day, and they're in their 80s, don't really know what gene they carry; but based on situations of having family members with sickle cell anemia, I believe that gene comes from my father's side," said Hackett.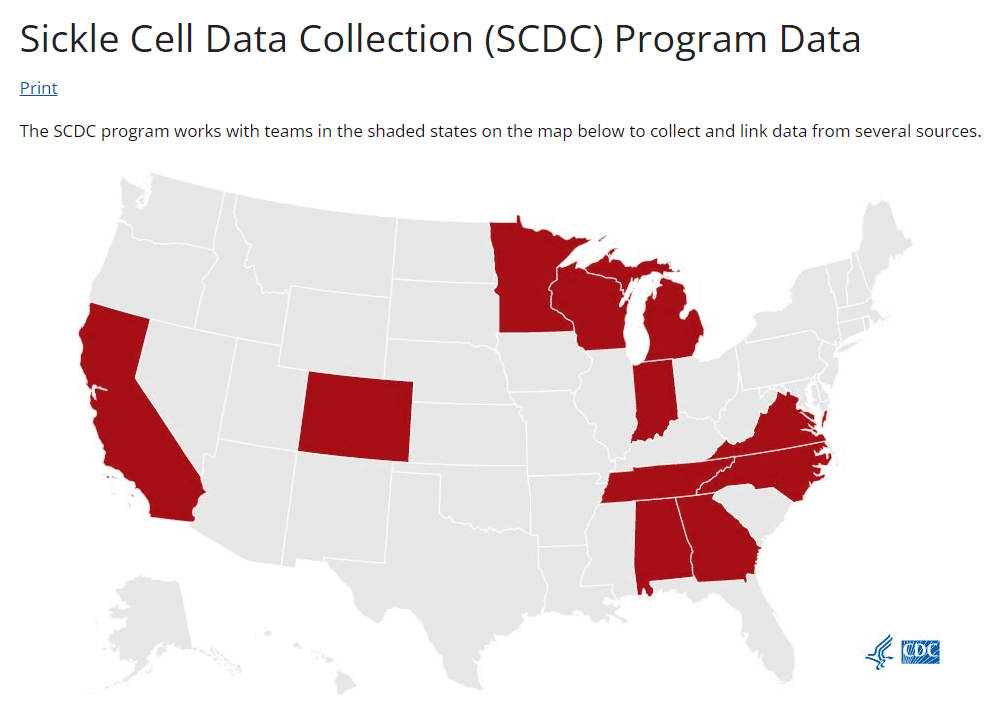 1,695 people have sickle cell disease in Indiana.
According to the Indiana Sickle Cell Data Collection Program in Indiana 87% of people with sickle cell disease are Black or African American; 52% of people with SCD are women and 48% are men. The majority (63%) of people with SCD live in Marion and Lake Counties.
However, Dr. Seethal Jacob, director of Riley Children's Pediatric Sickle Cell Program, said lack of access to care and negative healthcare experiences can result in those with SCD not being documented for data.
"The majority of the time, they actually don't want to be at the hospital; that's understandable. Most of our patients manage pain at home, but when they do come, we make sure they get their pain medication quickly and timely," said Jacob.
"That's because the pain that they're experiencing is so excruciating that they need extra analgesia compared to what they can do at home. The pain medicine for sickle cell disease does not take the pain away, but it just brings patients to a point of relief."
The reality & research
Hackett said when she would have a pain crisis, it would normally become concentrated in one of her limbs over time.
"It's either the whole entire arm or the whole entire leg. I've also had it in my neck before. There were times when I had it in both my legs at the same time," said Hackett.
Although there are four common drugs used to treat the disease –Hydroxyurea, Endari, Oxbryta and Adakveo – Jacob said that this does not guarantee that those with SCD are able to receive treatment.
"Even with these four medications, a big component is not all of these are easily accessible to every individual living with the disease. Either there's access barriers or how insurance companies even cover the medication that can be really difficult for patients and families," said Jacob.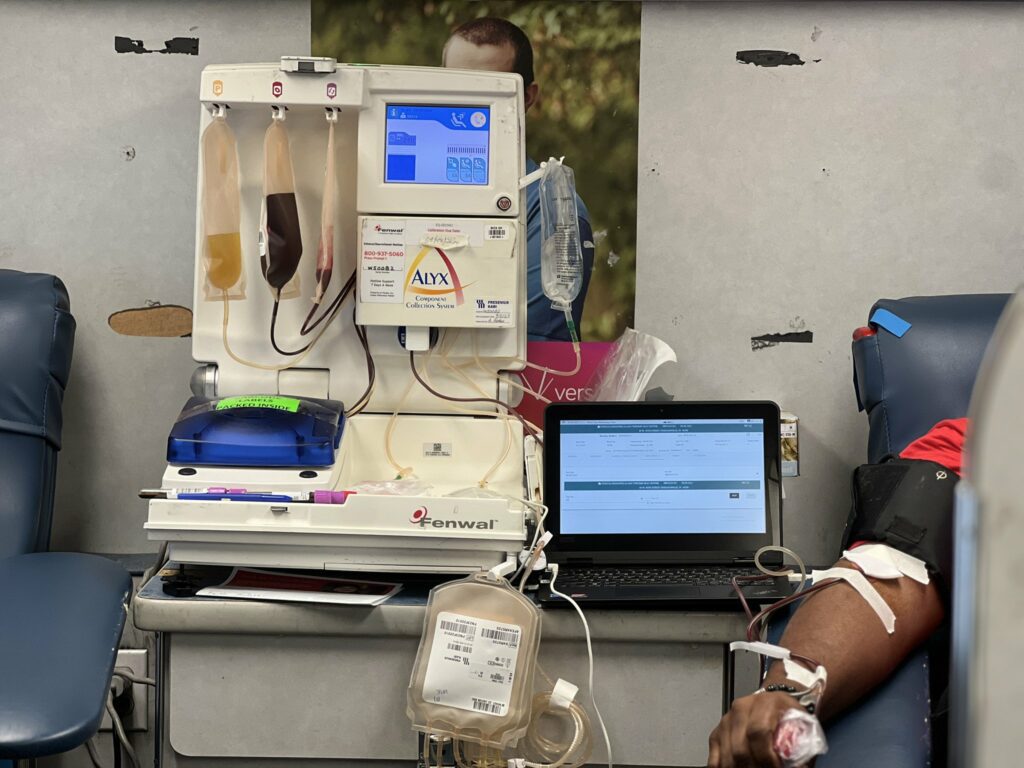 She said the only known cure for SCD is a bone marrow or stem cell transplant, but that is not always easily accessible to patients.
Gene therapy is another option that can be transformative for patients; however, Jacob said it might be a few years before a larger clinical trial makes this treatment available to more patients.
Along with ongoing studies on treatment plans, there are currently studies on the long-term effects of SCD and access to care.
Jacob is also a part of Riley's Health Services Research Group and said the group is currently in the early stages of developing further medications and drugs for SCD.
Future medications
"My hope is that they will continue in the research and that the research will become national. Not only a cure, but to find other options for us as patients, like acupuncture therapy, different things outside of just taking narcotics," said Hackett.
She is encouraging African Americans and other minorities to donate blood in September for Sickle Cell Awareness Month.
"We have a blood shortage, but I was reading that if we can increase [donations] by at least 1% from African Americans donating, that can be life changing. Sickle cell disease is dominant in the Black community. It would be better for us to receive blood for those from our same ethnic group," said Hackett.
Jacob said that it is important for patients to receive blood transfusions from their same ethnic group because they share antigens, which are "important to match" for SCD.
During her first blood transfusion, Hackett remembers waiting a day or two more during a pain crisis in the hospital for a specific blood type match, emphasizing the importance of minority blood transfusions.
"We're less likely to have complications when we have blood transfusions. It's finding a way to educate the African American community as a whole about the disease."
Contact staff writer Jade Jackson at (317) 762-7853 or by email JadeJ@IndyRecorder.com. Follow her on Twitter @IAMJADEJACKSON