If you find yourself at the beginning of the weekend, scrolling online and looking to enjoy some live music, visit a cool exhibit at a museum, try a new restaurant, go out with the family or simply relax with a self-care day, the Indianapolis Recorder has you covered. We've put together an extensive list of some of the things going on in and around Indianapolis this weekend in the arts.
As excited as we are about presenting this list to you, we know we couldn't get everything. If there's something going on that we and other Hoosiers should know about, feel free to let us know so we can include it next week!
Friday, Oct. 7
"Spooky!" By Emma Overman (and other artist openings)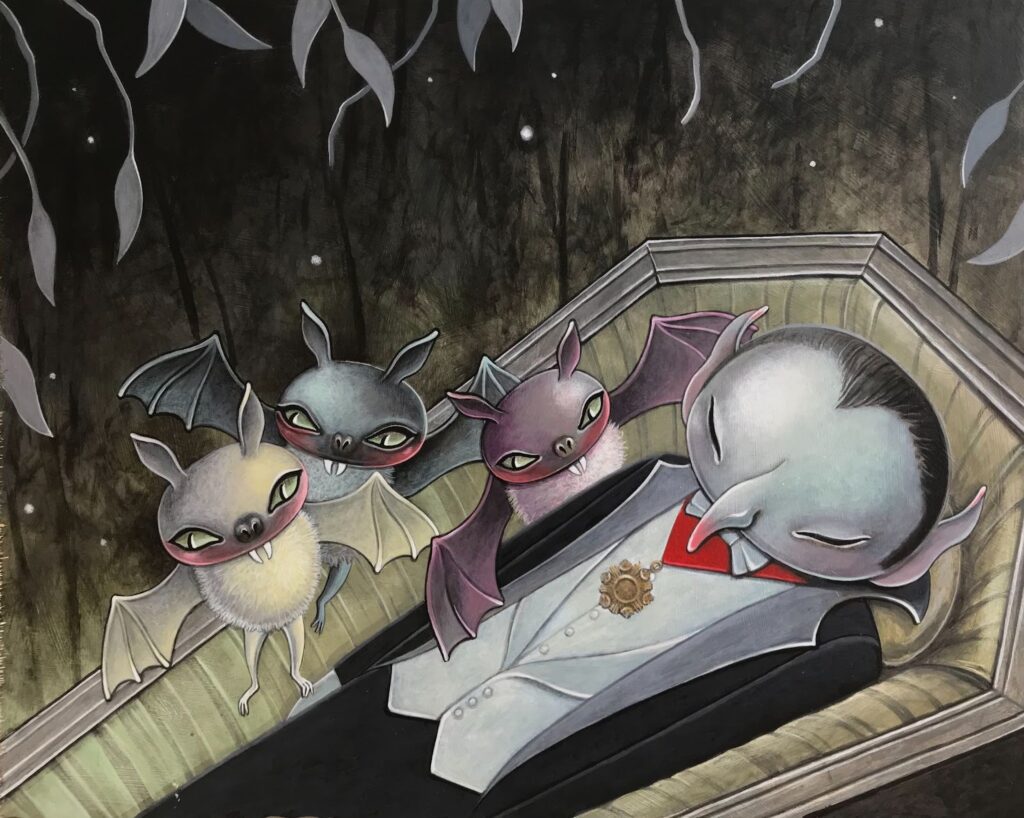 Where: The Harrison center, 1505 N. Delaware St.
When: 6-9 p.m.
Cost: Free
"Spooky!" By Emma Overman consists of a series of acrylic paintings in a mildly haunted display of gentle spirits and seasonal friends as they celebrate the fall season. Additional artist openings include "Limbo" by Courtland Blade, "Lauren and Friends: a Two-Thirds Tribute" by Two-Thirds Studio, "Ghost Hands" by Beth Guipe Hall, "Settings" by Ryan Collier, "The Agony and The Ecstasy: Act One," which features paintings by Quincy Owens and sculptures by Owens+Crawley, and "IU Health CompleteLife Art Show 2022: Finding Calm in the Chaos."
harrisoncenter.org/first-fridays
SALI National Abstract Art Exhibition Opening Reception
Where: Garfield Park Arts Center, 2432 Conservatory Drive
When: 6-8 p.m.
Cost: Free
This First Friday, the Garfield Park Arts Center will celebrate the opening reception of its latest exhibit, "SALI National Abstract Art Exhibition XVIII." Guests are invited to stop in to check out the artwork and mingle with local artists featured in the exhibition.
MELI Pop Up Sip & Shop
Where: The Murphy Arts Center, 1043 Virginia Ave.
When: 6-10 p.m.
Cost: Free
Each First Friday, the second floor of the Murphy Arts Center comes alive as visual artists display their work throughout the hallways and studios. Guests will get to peruse paintings, sculptures and photography while enjoying music from a live DJ at the Lo-Fi Lounge, refreshments and a pinball collective.
First Friday at Nickle Plate Arts
Where: Nickle Plate Arts, 107 S. 8th St. Noblesville
When: 6-9 p.m.
Cost: Free
Nickle Plate Arts boasts a First Friday event not to be missed, featuring live music, new art exhibits, food and beverages including local beer and wine. Also, during October, Nickel Plate Arts will have its "Wrapped in Autumn" exhibit open In the Judge Stone House gallery.
First Friday Art Walk
Where: Main Street, Beech Grove
When: 5:30-9 p.m.
Cost: Free
Come out to celebrate the last of Beech Grove's First Friday Art Walk of 2022. Featuring handmade creations and art from 60 local artists and creators such as Naptown Monkey, Grafika Artworks, 1620 The Mill, Smart Dirty Graphics and more, vendors will be set up along Main Street spanning from 3rd Street to 8th Street.
facebook.com/BeechGroveArtistCollective
Saturday, Oct. 8
Art in the Park Free Community Day at the Pagoda
Where: Garfield Park 2345 Pagoda Drive
When: noon to 6 p.m.
Cost: Free
Art in the Park is back with a little Slash of Fashion featuring live music from IAM of Simply Serenity, spoken word, food vendors and a kid's zone with face painting, a bounce house and more.
Indianapolis Jazz Collective Featuring Duane Eubanks
Where: The Jazz Kitchen, 5377 N. College Ave.
When: 7 p.m.
Cost: $20-$30
Featuring Rob Dixon, Steven Jones, Cassius Goens III and Nick Tucker, the Indianapolis Jazz Collective will perform with featured guest artist and trumpeter Duane Eubanks for one night of celebrated classic jazz and improvisation.
Sunday, Oct. 9
Special Event: Ali Siddiq
Where: Helium Comedy Club, 10 W. Georgia St.
When: 7 p.m.
Cost: $25-$33
Catch the last of Houston-based writer, public speaker and comedian Ali Siddiq's comedy set at Helium Comedy Club.
Irvington Farmers Market
Where: Ellenberger Park, 5301 East St.
When: Noon to 3 p.m.
Cost: Free
With nearly 100 vendors lined up throughout the middle north section of Ellenberger Park, guests can shop for fresh produce, baked goods, meats, cheeses, syrups and salsas. Fitted with booths from local nonprofits and schools, handmade goods and live music from local groups, the farmers market is the perfect way to spend a fall afternoon.
Please note: Admission and ticket prices listed are general and before taxes/fees.
Contact staff writer Chloe McGowan at 317-924-5143 or chloegm@indyrecorder.com. Follow her on Twitter @chloe_mcgowanxx.