Women of color hit their head against the glass ceiling in the corporate world all the time. A few make it to the top, but they often resist speaking openly about those challenges. For Angel Henry, being in a tech career her whole life, this wisdom was birthed from hitting her own career ceiling where it was hard to break into IT management — despite managing large-scale IT programs for over a decade. Henry become frustrated by seeing others advance, and despite holding multiple advanced degrees and certifications, Henry knew that she needed to do something different. She embarked on her own career advancement plan, created her own personal board of directors and revamped her network that led her to the work she does today. The practical and actionable steps to help women, particularly women of color advance, is why she started "AngelsSpeaking."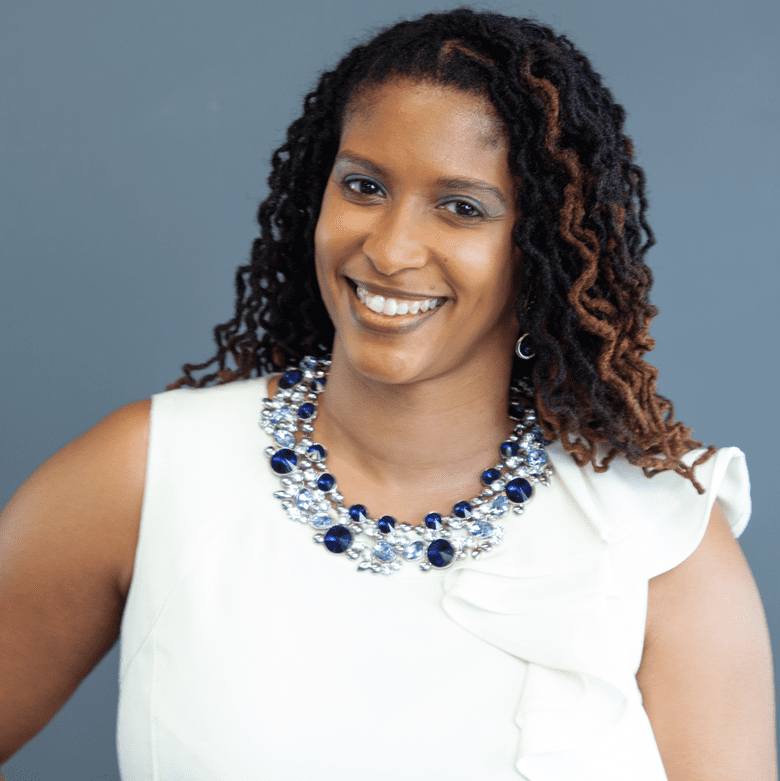 Despite us having two African American female CEOs of Fortunate 500 companies (TIAA and Walgreens), our first female, minority vice president and many successes of so many Asian, Latina, and ethnic women leading, we still have 0.3% of top tech executives, less than 2% VP roles as women of color and over 80% white colleagues consider themselves allies; but only 26% of Black women feel supported at work, according to The State of Black Women in Corporate America. These national stats show up even more dimly right here in Indiana. There are phenomenal women of color leading in tech throughout our state but how many are in the C-Suite of our top tech companies? Seeing and feeling this deficiency is what drives Henry to make change.
Henry's four-step process of implementing the change her clients want to make has a foundation in achieving immediate action, continuous improvement and creating inclusion. She applied exactly those principles writing her first book "Dents in the Ceiling: Tools Women and Allies Need to Breakthrough."A personal story of her cousin triggered Henry to create a playbook for other young women in tech who are coming behind her. Intent on writing her lessons learned and guidance for these young women, she was compelled to write to future allies too — those who want to be more inclusive but not sure where to start. Henry's intended LinkedIn article to spotlight African American women's journeys in non-inclusive workspaces and practical tips for guidance quickly turned into much more, a whole 300-plus pages in fact. The book is filled with excerpts from 30 women, coast-to-coast, all working in tech, and the experiences you will read about will make you laugh and cry, but more importantly, should spur you to action! My favorite part of "Dents in the Ceiling" is Chapter 7: "Put Me in Coach," where she interviewed several executive coaches, mentors and wellness experts who were generous with their time to provide specialized advice on how to navigate the rough terrain of being an ethnic minority and female in tech.
In addition to leading a value management office at a local cloud-based solutions center, speaking and coaching on the agile mindset through AngelsSpeaking, and partnering with local associations like Women and HiTech, Indy Women in Tech, Women in Agile and BDPA. Henry is a wife and mother of a 12-year daughter and 5-year-old son. Ensuring that she does all she can to help workplaces and entrepreneurship spaces be more inclusive is really for them. She doesn't want her daughter to worry about straightening her hair for a job interview or about not speaking up in a meeting for fear of being too controlling or control her emotions at being bullied or disrespected by a male coworker, so she is not labeled as an "angry Black woman."
Rupal Thanawala is managing director at Trident Systems, a leading business and technology consulting practice, and tech editor for Indianapolis Recorder. Contact her at rupalt@indyrecorder.com.