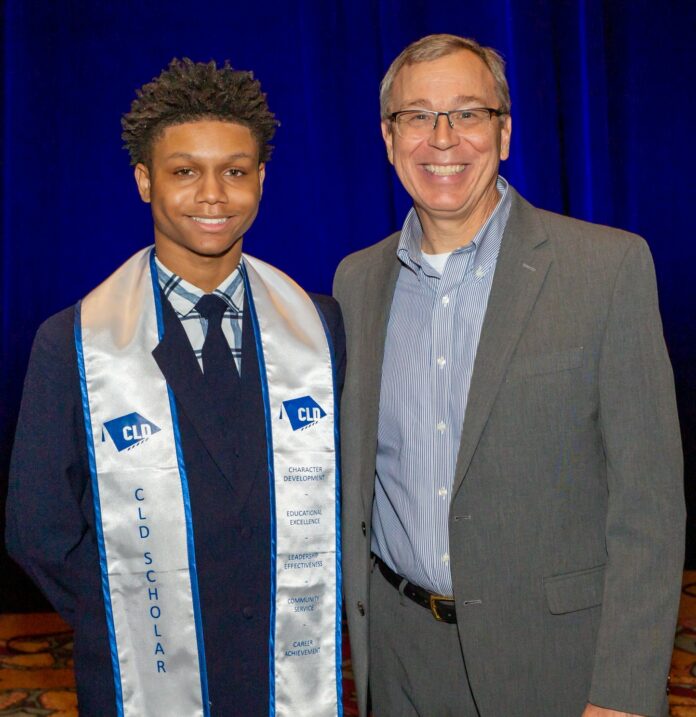 Trevon Thomas, a senior at North Central High School, has received the opportunity of a lifetime: a full-ride scholarship to the No.1 undergraduate engineering institution in the country.
Thomas, who wants to become an electrical or computer engineer, is involved in a bevy of STEM education programs. Some acts of service include working with the Indianapolis Center for Leadership Development and the Minority Engineering Program of Indianapolis. Through these endeavors, Thomas fortified his understanding of engineering.
Tim Shackelford, a science teacher at North Central High School provided Thomas with a letter of recommendation for the scholarship. In his letter, Shackelford shared that "As he works toward college and his career, I hope that Trevon can find greater opportunities to learn, as I know that he will be successful and impress his future peers, instructors, and colleagues as he has impressed me."
Thomas' math teacher, Stevanni McCray, holds the scholar in high regard. "Because of his humble spirit, Trevon expects nothing in return – (he is) appreciative of what he has so that he can give to others … In class, if he notices a student is struggling in activities, Trevon Thomas takes the initiative to help those who need it," McCray expressed with joy. "A great student should not go unnoticed, and Trevon is one of those. It is rare to come across a student so poised, mature, and wise beyond his years."
Thomas also uplifts his community. He volunteers at Indianapolis' Gleaners Food Bank and Christ Church Apostolic Faith Assembly. Here, Thomas provides meal boxes to those in need.
The Lilly Endowment Inc. grant powers Thomas' scholarship. The former is Rose-Hulman's new RoseSTEM outreach college preparation program.
Contact multi-media staff writer Noral Parham at 317-762-7846. Contact him via email at NoralP@IndyRecorder.com. Follow him on Twitter @NoralParham.