During the offering at Ravenbrook Bible Church on a recent Sunday, 17-year-old Ethan Harris played an upbeat tune as church members walked in and put their money in the offering bowl.
"It feels good," he said. "It's in such a supportive environment. If you play a solo, they are like, 'Yes, go Ethan!'"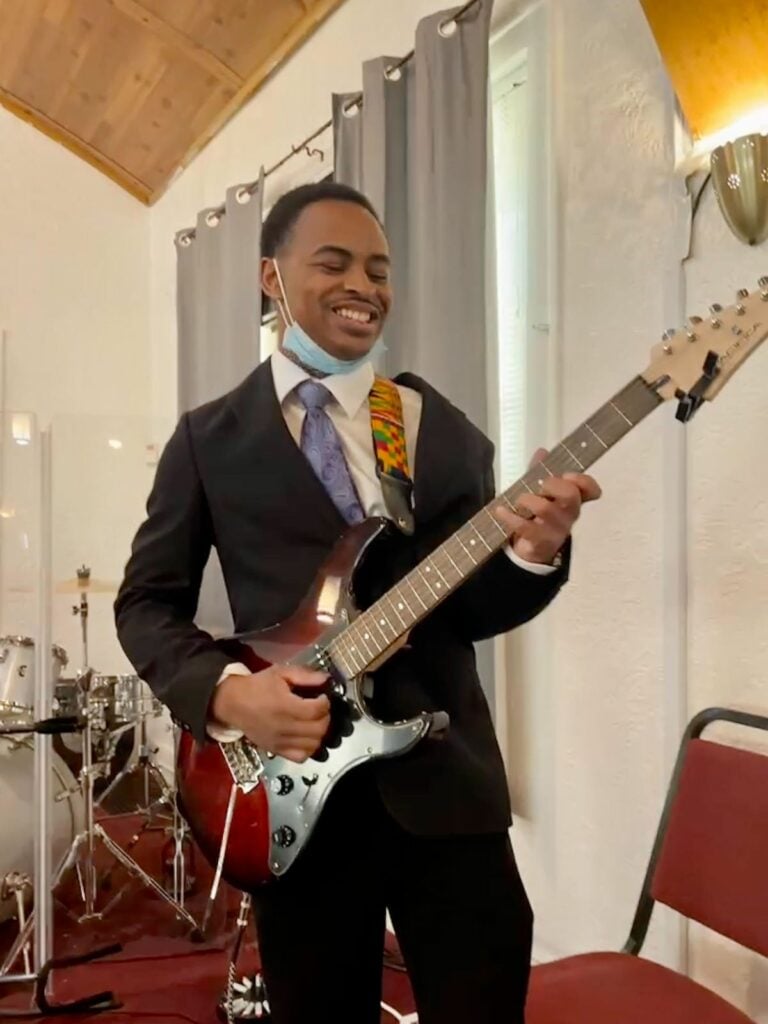 Harris has been playing guitar since he was 12, but he also plays other instruments such as the bass, ukulele and violin. Mostly, he plays the guitar but enjoys playing the ukulele when he has the chance.
For young Black children, the Black church can provide many different musical learning experiences as well as a platform to perform. These experiences shape and follow them throughout their musical careers and the rest of their lives.
Many famous and local Black artists began their musical careers in the Black church, including John Legend, Whitney Houston, Aretha Franklin, Bobby Brown and Marvin Gaye.
Harris said he enjoys and is thankful to play for his church every Sunday. Now, he is beginning to branch out to other platforms to show his skills. In the upcoming school year at Pike High School, he will be joining the jazz band.
Pastor Deshawn Walker of Ravenbrook Bible Church realized the importance the church has on the youth's future and strives to cater their membership to the youth.
"A lot of stuff shapes our kids that's not good for them," he said. "I try to shape them differently so they can make better choices."
Ravenbrook, a nondenominational church, has a strong youth presence. From teenagers playing in the church band to a young boy praying for the church, the youth are involved in everything the church does.
Walker did not grow up in the church, but he saw how important it is for children to be a part of the church at an early age. He said it is often one of the first places where children feel comfortable performing for an audience and can recognize their talents.
At 11 years old, Bria Harris, Ethan's sister, taught herself how to play piano by watching videos on YouTube. At first, she was playing for fun, but when the church asked her to join the church band, she realized how much she loved playing for an audience and how good she was at it.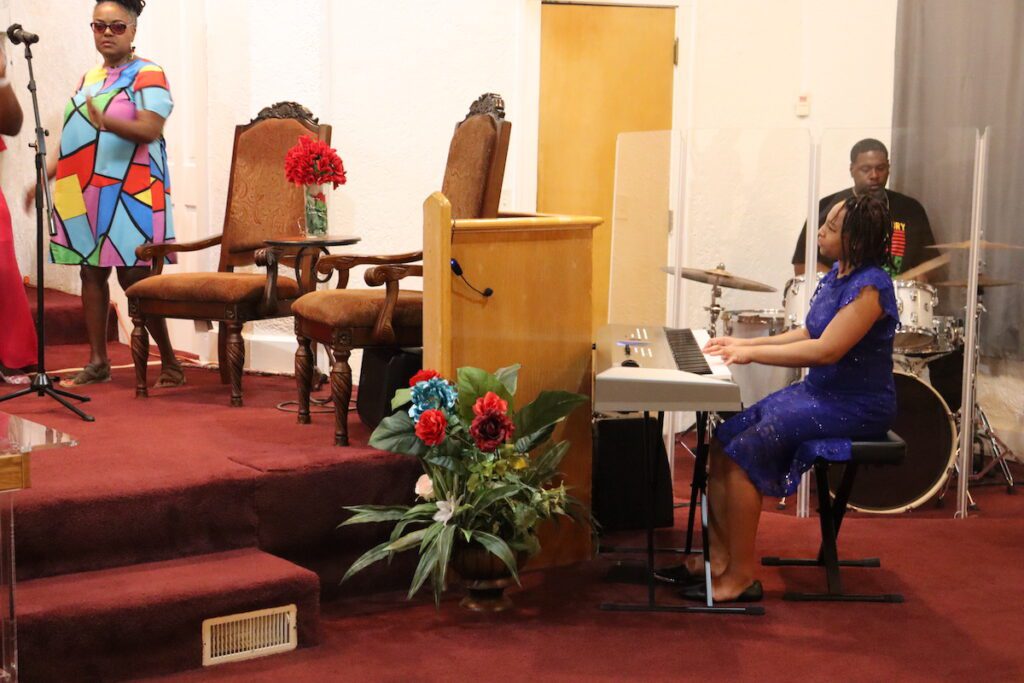 "I really enjoy being involved," Bria, 14, said. "It gives me more of an opportunity to praise God. You feel the Holy Spirit."
She sings, plays the piano and dances. Her musical skills led her to sing a solo at one of Pike High School's biggest yearly choir events, Spring Sing. Standing on the stage in a dazzling white dress, she sang "Let it Go" from the movie "Frozen."
Once she graduates from high school, she plans to continue her music career by going to music school. Her goal is to become a professional pianist and start teaching children how to play the piano.
Both Ethan and Bria know music will be something they carry with them for the rest of their lives and have appreciation for the church for helping them hone their skills.
"It doesn't matter what I do career wise, I will always play guitar," Ethan said.
Contact religion reporter Abriana Herron at 317-924-5243. Follow her on Twitter @Abri_onyai. Herron is a Report for America corps member and writes about the role of Black churches in the community.