Inside the sanctuary of Martindale-Brightwood's Harvest Christian Fellowship church Aug. 13, a minister preached in the pulpit a day after turning 101 years old.
Born August 12, 1922, Albert Arnold reflected on over a century of his life and said that it was simply God who granted him longevity.
RELATED: Indianapolis woman celebrates her 100th birthday
"If we shared our birthdays with Christ, there wouldn't be anything we'd have to want for. That's my message for today: Share with the Lord," Arnold preached as churchgoers read Bible verses from the pulpit.
Arnold grew up on the Westside of Indianapolis.
After graduating from Crispus Attucks High School, he joined the Army before getting married, having children and starting his own business.
His late wife and he owned a liquor store off Rural and 22nd Street for years before they sold it.
Indianapolis minister celebrates 101st birthday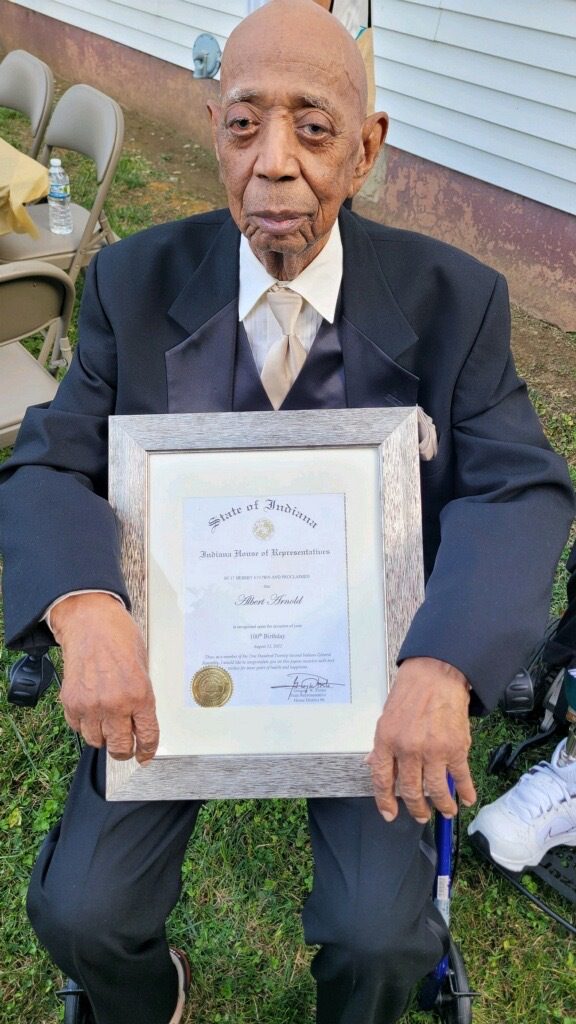 He was a man who had everything he ever wanted, but there was still something missing.
"I had been looking for the Lord not knowing it, but I loved the streets. I had a good life, I did everything I wanted to do, I had everything I wanted, I had a good wife, a home, paid-off cars. I just went everywhere. I loved to gamble, and I had the money to do it," said Arnold.
However, he started to feel like there was more he could do with his money.
"I found the Lord later in life. I was 78 years old. He spoke to me and asked me to help someone. So, I thought He was asking me to plant a seed, so I would give money to the food bank, but two weeks later, He showed me the gateway to Heaven in a dream," said Arnold.
Much like a near death experience, Arnold said he was laying in bed when he started to experience the sensation that he was present in another realm.
"I've heard a lot of people talking about what they see, like their grandparents and all of that. I didn't see that. It was a dark place, and straight ahead was a brilliant light. So, I woke up right then, and I said that was the time to join the church."
After meeting Harvest Christian Fellowship Senior Pastor Willie Sparks, Arnold decided to join his church.
101 candles and counting
Because God told him he was going to preach on his 100th birthday, according to Arnold, he worked his way up to preaching by becoming involved in the church.
"He is very personable. At one-hundred-and-one, his brain is still intact. He remembers things, and he will call and check up on his family and my kids," said Tanieka Jackson, Arnold's great-granddaughter who flew in from Atlanta to watch him preach Sunday.
"He's very caring. He's there for his family. He is always checking in on people; he's always present. He doesn't meet a stranger when he's out."
After preaching, the church along with other family and friends hosted a 101st birthday celebration for Arnold.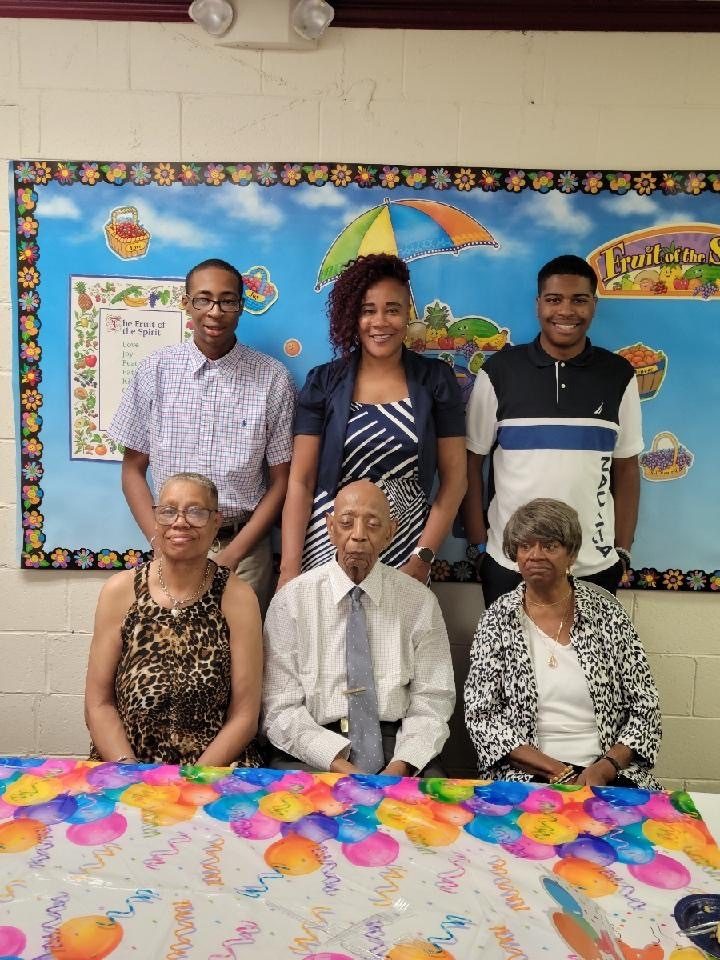 Church members cooked, and he was presented with a cake featuring Christ's Cross just for the occasion.
Arnold also preached on his 99th and 100th birthday.
Last year, the state gave him a plaque to recognize his 100th birthday.
He shared his testimony as part of the Sunday sermon.
"To learn to love the Lord, you have to remember two things. You can't love this world, and you can't love God. You have to make a choice. If you love this world, then you can have it. If you want God, He will always accept you," said Arnold.
Contact staff writer Jade Jackson at 317-607-5792 or by email jadej@indyrecorder.com. Follow her on Twitter @IAMJADEJACKSON