Mattie Branham was born Mattie Mae West in Michigan during the great depression in 1923. She moved to Indianapolis when she was two years old. Branham graduated from Crispus Attucks High School in 1940 at the age of seventeen.
She married her husband, Phoenix Branham Jr., in September 1942. The Indianapolis Recorder covered their wedding at the time in a special section of the paper for wedding announcements.
The Branhams were married for 49 years before Phoenix died in 1991.
They had three children together; two living daughters and a son that died in 1979 at the age of 29.
Tanya Branham is Mattie Branham's youngest daughter.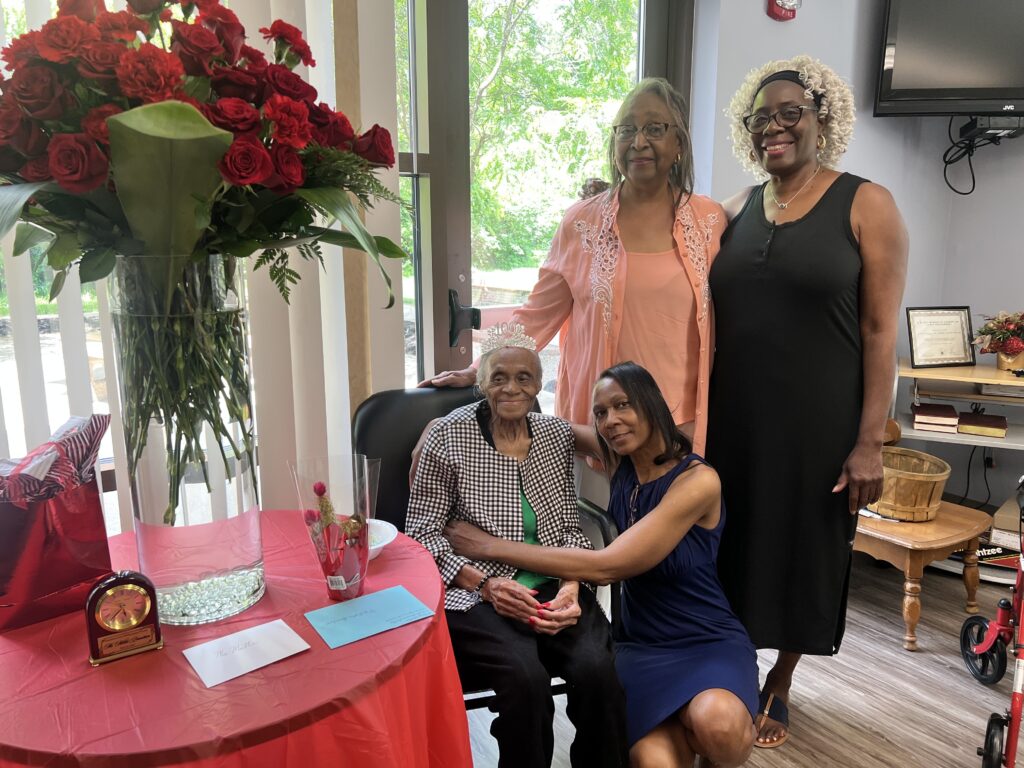 Turning 100 years old
"She is a fabulous mom. She's always loving and caring and she was mother not only to us – everyone in the neighborhood where we grew up always called her mom or aunt mattie and now they call her nana or mom," said Tanya Branham.
At this age, Mattie Branham said she feels old.
"I'm not old, I'm ancient," said Branham at her birthday celebration at the Bishop Joseph D Farris Senior Living Center.
She and her daughter Tanya live there.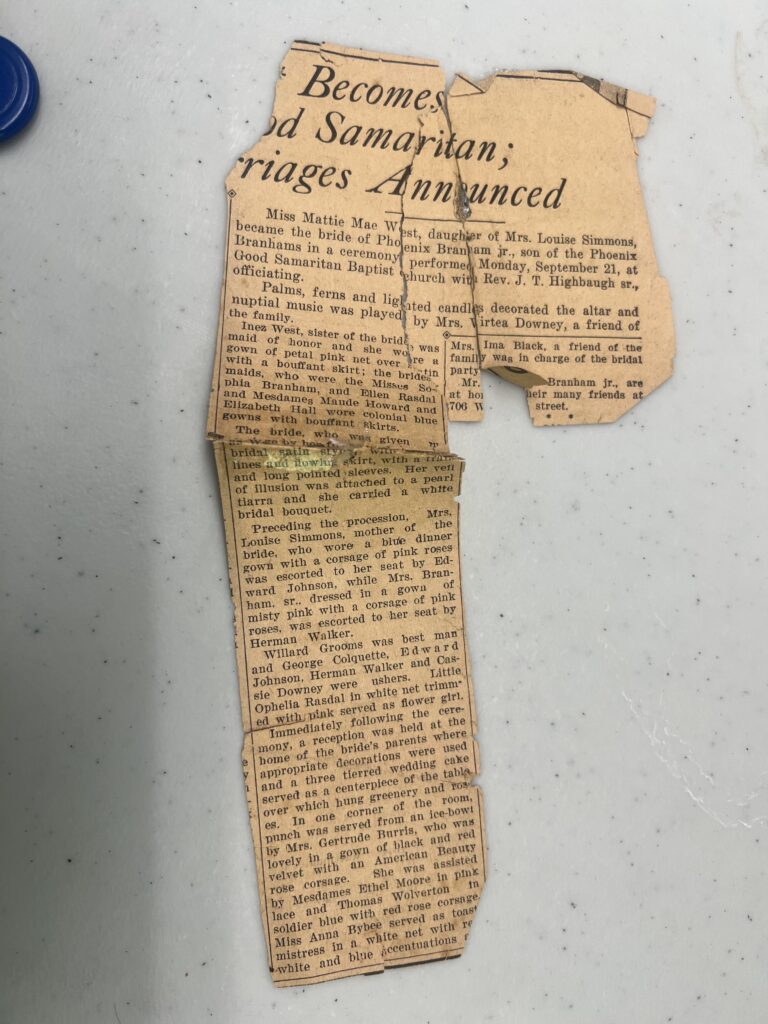 Her secret to making it this far?
"Live a good life and try to be good sometimes. You don't have to be good all the time but try to be good sometimes and be good to people," said Branham.
A week before, she was celebrating her birthday with family and friends at the Martin Luther King Jr. Center.
Branham worked for IUPUI for 35 years. She printed medical books for students mainly for the Bloomington and Indianapolis campuses.
Branham has read over 2000 books, including the bible twice and she likes jigsaw puzzles and crossword books.
RELATED: Celebrating 90 with the help of her 'village'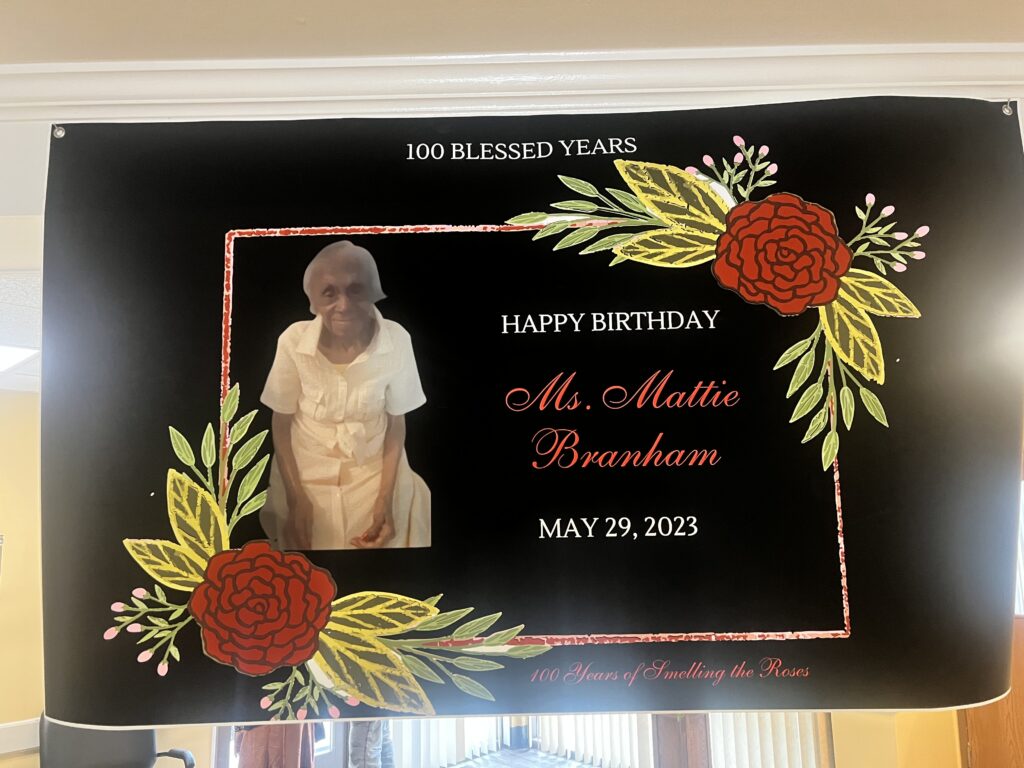 Contact staff writer Jade Jackson at 317-607-5792 or by email JadeJ@IndyRecorder.com. Follow her on Twitter @IAMJADEJACKSON