Over 275 women were in attendance for the 3rd annual Boss Babe Brunch in Indianapolis.
The event was hosted by Boss Babe Network. This is the first year that they celebrated with a weeklong list of events.
Mariah Oliver is the founder of Boss Babe Network, a lifestyle brand made for boss women. After getting great feedback on the first brunch held in July 2020, Oliver launched the network in November 2020.
RELATED: Boss Babe Network to host 2023 brunch week
"The goal is for women to come out and connect no matter what they do professionally. A lot of people think of entrepreneurs when you say, 'boss babe.' For us, it's for any woman that is getting stuff done. That's whether you're a stay-at-home mom or holding it down at a nine-to-five," said Oliver.
She wants it to be a welcoming space for everybody with no dress code enforced. Women can come as they are.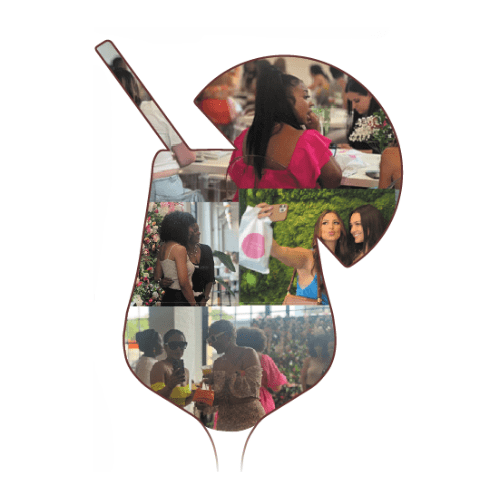 Oliver received her advertising degree from Ball State and her Master's in public relations from IUPUI.
Boss babe brunch
"That whole time, I was putting myself through school. I didn't join a single organization in the six years I attended. I was too busy paying for school. Working two jobs while I was going to school full-time," said Oliver.
"It was even hard to ask for a letter of recommendation at one point because I didn't stay after to talk or build relationships which is essential."
After graduation she asked herself what she could do to get connected to her community.
That's how she first created the boss babe brunch – a fun open environment for women to connect.
Nearly 450 women were a part of the weeklong events beginning on May 28 and leading up to the annual brunch on June 4.
"This is truly a safe space. We have no assigned seating. Even the speakers don't get assigned seating. We have no VIP. Everybody's on the same level," said Oliver.
The event features free bottomless mimosas, a catered brunch, and "very boss" gift bags.
"The brunch is a confidence booster for women to go, 'I can do what I want to do.' Even for me, I still wonder how many people are going to show up or support, but if you're following your passions, the people will also follow," said Oliver.
Contact staff writer Jade Jackson at 317-607-5792 or by email JadeJ@IndyRecorder.com. Follow her on Twitter @IAMJADEJACKSON