You are a product of what your parents do.
They nurtured you, and you learned to nurture. They yelled, and you discovered that shouting was the way to communicate. From them, you got your sense of humor, your earliest political beliefs, and your initial ideas of right and wrong. You're a product of what adults around you do – or, as in the new book "In the Company of Grace" by Jody Lulich, what they don't.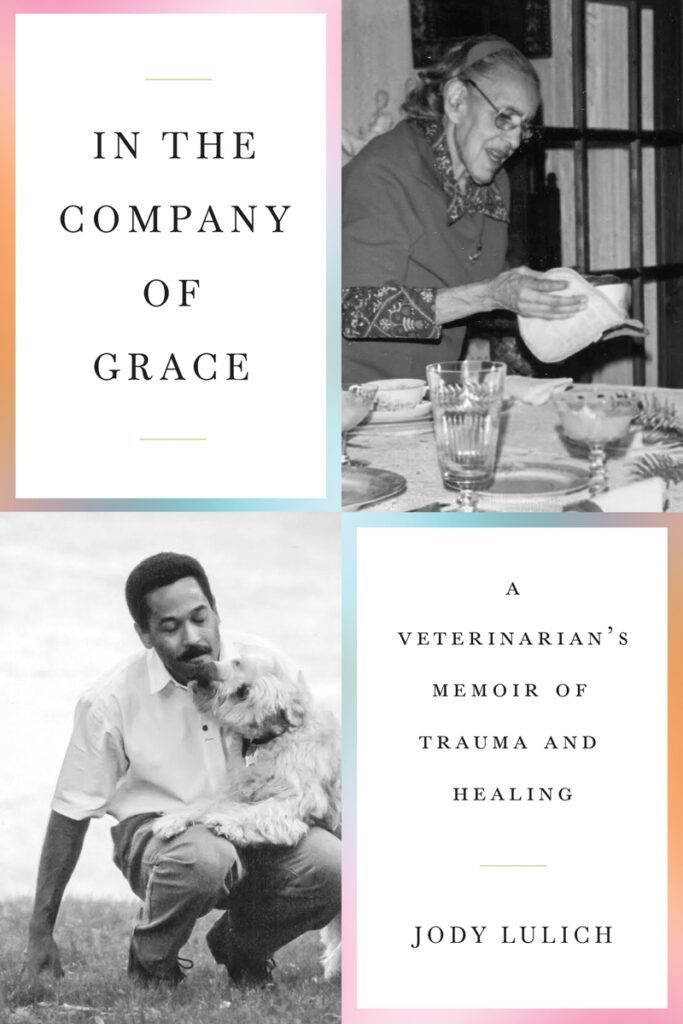 The suicide attempt on New Year's Eve of 1966 was not Jody Lulich's mother's first.
It was, however, the one that took her life, no matter how hard Lulich, who was nine years old at the time, tried to save her. He'd been taking care of her every day after school by then, trying to keep his parents from fighting, trying to keep the violence and vitriol between them at bay, but they were alcoholics with anger issues, and he was just a boy.
On the way to his mother's funeral, his father accidentally hit a stray dog with his car, and kept on driving. It was a kind of metaphor for Lulich's heartbreak, and he never forgot it.
Through the rest of his childhood, Lulich tried to find the love his father denied him, but it was almost always absent. At age eleven, Lulich moved out of his father's home, bouncing between a neighbor's welcoming house and back; as soon as he was able, he escaped, enrolled in college, and decided on veterinary school as a post-grad at Tuskeegee, an HBCU. There he excelled in his career, found support from a mother-figure who loved him, and he grew to accept that he was attracted to men.
But despite his success, the appreciation of his clients and patients, and the accolades that he gathered through the years, Lulich couldn't seem to shake the feeling that something was wrong in his life. How could he finally accept the love and compassion he deserved?
If you're the kind of reader who sees the word "veterinarian" in the subtitle of this book and make a beeline for it, there's one big thing you'll want to know: "In the Company of Grace" is not filled with animal tales.
There are a few, but they take a big back seat to author Jody Lulich's story and that of his family, which come in wave after wave of sad memories and deep, lingering want. These are tales that, even when they're meant to be the slightest bit upbeat, feel like a smack-down, or a stomp on your soul. That makes this a hard read for a good long time – melancholy and hard, but compelling because the tales don't ever become what you think they'll be. Oddly enough, there's triumph here, and exactly what readers will want in the end.
"In the Company of Grace" – so-titled for the woman who accepted Lulich – is not the book to come to when you're feeling sad. Reach for it when you want something meaningful, though. That's what to do.
c.2023, University of Minnesota Press                 
$19.95                                     
232 pages