The new CEO and president of Newfields, Dr. Colette Pierce Burnette, said she is "learning backwards to live forward" in her new role.
Burnette began a new chapter of both her life and for Newfields on her first day as president and CEO on Aug. 1. Burnette, who lives by the words of Swedish philosopher Soren Kierkegaard, said following controversy at the museum — when a job posting for a director said applicants would need to "maintain the museum's traditional, core, white art audience" — the new challenge was a welcomed one.
"It showed me that there's an opportunity for me to become a part of a template," she said, "of like a renaissance moment of really effecting change in the positive."
Initially, Burnette said she wasn't interested in the position as it wasn't "within my wheelhouse." Having recently retired from her position as president of Huston-Tillotson University in Austin, Texas, leading an art museum didn't seem like something she was equipped for.
However, after the first round of interviews and speaking with her son — who she proudly expressed is a journalist and art museum aficionado — she realized the position was exactly what she wanted.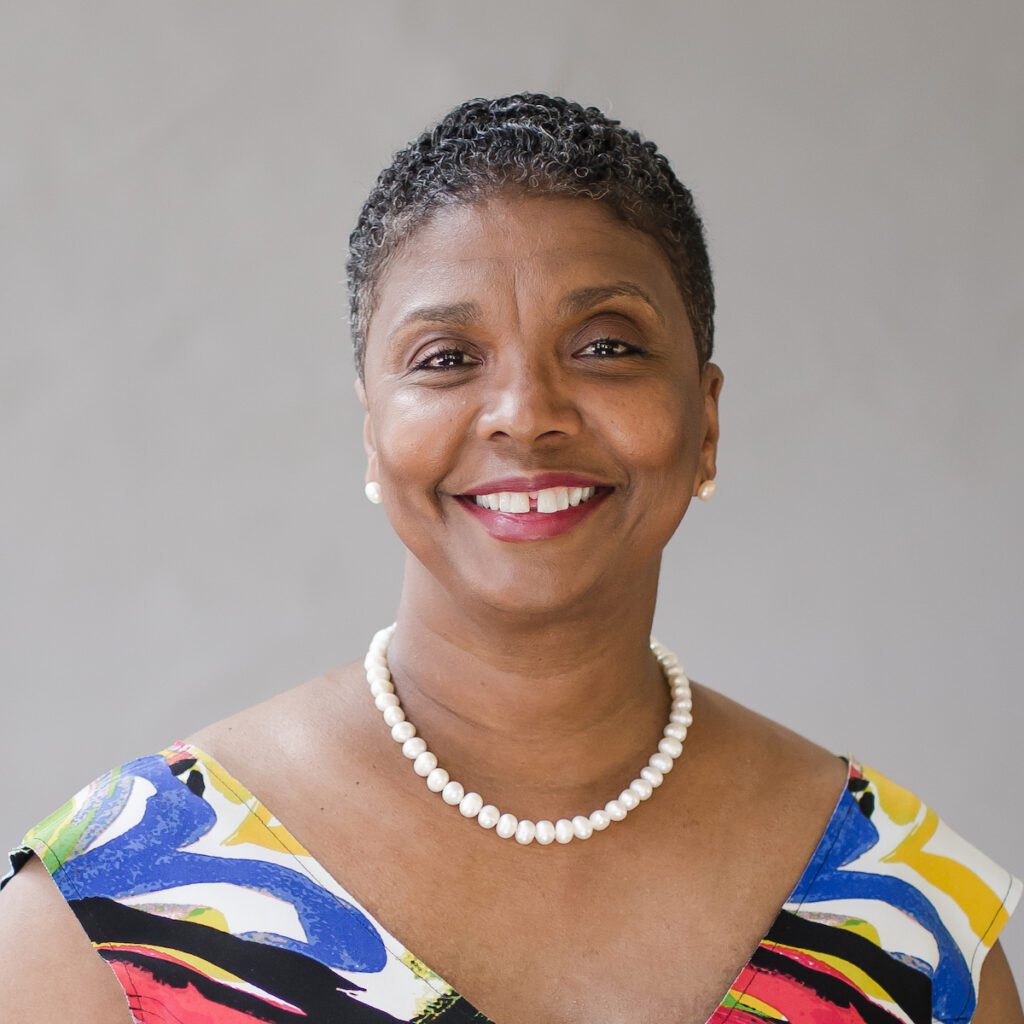 In fact, Burnette said seeing the headlines about the museum and its previous CEO made her want the job even more.
"I have this grand opportunity to use these tremendously wonderful vehicles of art and nature as a means of education and a means of growing people and opening people's minds," Burnette said. "And never does an open mind not move you forward in some way."
Burnette's vision for Newfields is "lofty and big," she said. However, she has no doubt she can make her vision a reality. Although her time here will likely be a small window in the long history of the institution, Burnette said she hopes people will look at her tenure as a "true renaissance moment."
"A true transformational moment where Newfields in its entirety — the totality of Newfields — has reached communities that it has not before and has offered programming that it has not before and has advanced the collection in ways that it has not before," she said. "And that we could come to be seen as a place that really nourishes the soul."
There are many opportunities to engage with people from all walks of life at Newfields, and Burnette said she wants guests to feel as if their lives have been enriched. That, in short, is her mission.
"I don't have to think very hard to come up with a vision because the vision is to meet the mission," she said, "And the mission is astounding in and of itself."
However, as the first Black woman to lead Newfields as president and CEO, Burnette faces hefty expectations. For anyone else, that thought may be daunting, but Burnette said she approaches her life with the attitude of being the best at whatever she does, period.
"I have a responsibility to continue to blaze those trails and to continue to bust open that concrete ceiling," she said, "because I think for Black women, it is a concrete ceiling not a glass ceiling."
Burnette graduated from Ohio State University with a degree in engineering in 1980 and was also a first-generation college student. To say she takes her role as a Black woman blazing trails seriously could be considered an understatement.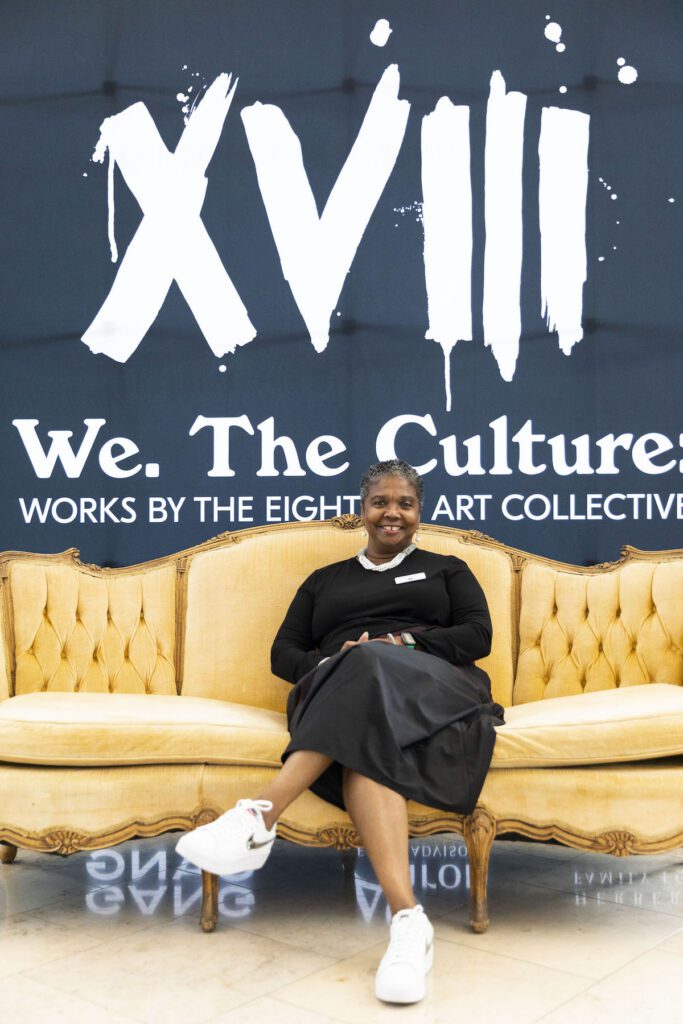 "I am unapologetically Black. I like being a Black female," she said. "It flavors everything I do; and I want to be a really good — I want to be an excellent, best-in-class president CEO who happens to be Black and female."
Burnette is already off to a good start as "We. The Culture," an exhibition from The Eighteen Art Collective — a group of 18 local Black artists — opened Sept. 23. Whether serendipity or coincidence, Burnette said she couldn't be more excited this exhibit was the first to open during her tenure.
"To have those artists, many of whom grew up in Indianapolis, now have their creative genius unleashed," she said, "I think it's just a magical moment for Indianapolis, and particularly for Newfields."
Also coming up for Newfields is its 140-year anniversary next spring, a celebration which Burnette is taking advantage of to allow the community to learn and grow with the museum by taking a look at the past.
"It's like when you explore your history, your family roots, you understand yourself a little better," she said. "It's going to be a good exercise in Newfields and I'm praying that it's also going to be a good exercise for the community."
Burnette said Newfields will go back to its founding — by suffragette May Wright Sewall — and walk through its 140-year history, evolutions and changes parallel to the history of Indianapolis.
"We. The Culture" will be on display until Sept. 24, 2023. More information about Newfields and its upcoming events can be found at discovernewfields.org.
Contact staff writer Chloe McGowan at 317-924-5143 or chloegm@indyrecorder.com. Follow her on Twitter @chloe_mcgowanxx.