The Indianapolis City-County Council passed a plan to restrict right-hand turns downtown on June 5 despite a state lawmaker's attempt to block the city from passing it. The vote split along party lines, 20-5 with all Republican councilors voting no.
In April, Republican Sen. Aaron Freeman added an amendment to a motor vehicle bill that bans Indianapolis from passing ordinances to dictate no turn on red signs. Gov. Eric Holcomb signed it into law last month.
However, councilors used Monday night's meeting to defy the state lawmaker and pass the ordinances before the law takes effect on July 1.
The council also plans to give the Department of Public Works the power to enact no-turn-on-red restrictions in "pedestrian safety priority areas" where data supports enhanced pedestrian safety.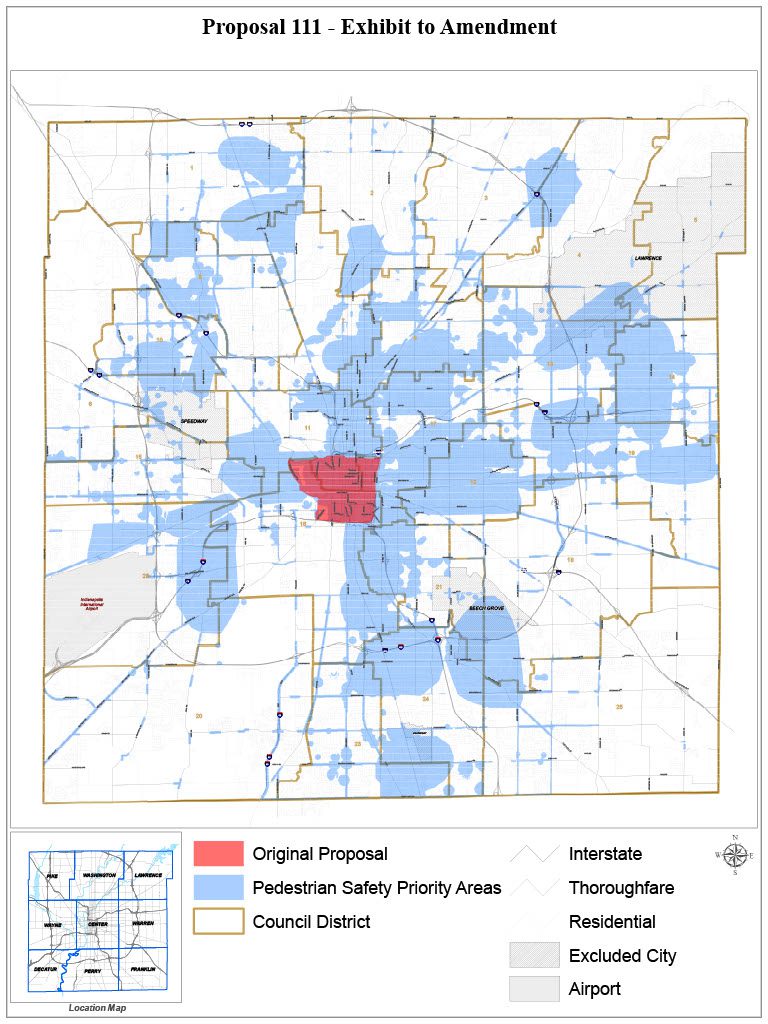 The Indianapolis-Marion County Pedestrian Plan, adopted by the city as a part of their comprehensive plan in 2016 determined 16 areas in Indy that are at the threshold for city intervention.
Councilor La Keisha Jackson, who represents the far east side, said she has seen many pedestrians involved in crashes and wants to see more legislation protecting pedestrian safety.
"I wholeheartedly support legislation like this because I've had a lot of deaths in my district," Jackson said.
The intersections affected Downtown include streets bounded by 11th Street, Oscar Robertson Boulevard, 10th Street, White River Parkway West Drive, Interstate 70 and Interstate 65.
Contact staff writer Jayden Kennett at 317-762-7847 or by email jaydenk@indyrecorder.com. Follow her on Twitter @JournoJay.