Delta Sigma Theta Sorority, Incorporated, one of nine historically Black sororities and fraternities, is convening in Indianapolis for its 56th annual National Convention.
The hybrid convention is scheduled to take place July 18-23, with more than 20,000 registered attendees and a projected $20 million in positive economic impact.
"Forward with Fortitude: Engaging Our Sisterhood, Empowering Our Communities, Elevating Our Impact" is the theme for the 110-year-old organization's gathering, which kicked off with a community service impact project to benefit Indianapolis students.
RELATED: New Greek apparel store finds its home in Indy
"As a public service organization, we make it a priority to leave a positive impact on the wonderful communities where our members live and serve," Sorority President Elsie Cooke-Holmes said in a statement.
"Close coordination between the Sorority's national, regional and our amazing Indianapolis Alumnae Chapter, led us to organize and plan Impact Day to directly benefit and empower Indy's youth."
Delta Sigma Theta Sorority, Inc.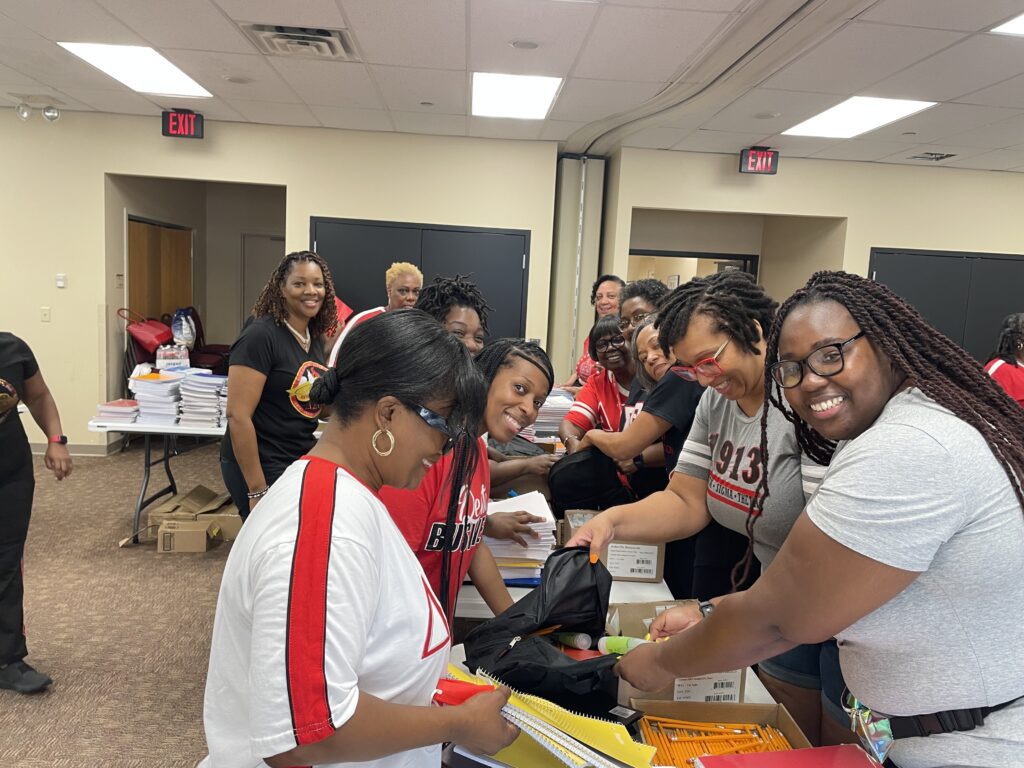 In partnership with the Indianapolis Urban League, sorority members from across the country purchased school supplies and backpacks and shipped them to Indianapolis through Amazon, Amina Pierson, Impact Day chairwoman, told the Recorder.
Together, more than 100 members gathered at the Indianapolis Urban League to pack 3,000 backpacks for elementary, middle and high school students in Marion County.
Members of Delta Sigma Theta Sorority, Incorporated traveled to Indianapolis from all over the country — one soror, Roshunda Wells, even came all the way from Dubai, United Arab Emirates, for the national convention and to help pack bookbags for the Urban League.
"That's the thing about sisterhood, you're never alone," Wells said. "I came here physically by myself, but I didn't have any worries because I knew I was going to be amongst my sisters, and they will always treat me as if they are real family."
Pierson said sorority members will also participate in the Urban League's Back-2-School Block Party on July 22 as they hand out the backpacks.
"It's important that everyone is equipped to start a fresh new year of school," Pierson said. "We want to be a part of giving back to the community. Urban League is a great partner, and we were honored to have over 140 sorority members come out and pack."
Giving back to the community
Sorority members also partnered with the Marion County Department of Child Services on July 18 to pack suitcases with toiletries and personal care items for children in foster care — who often go without basic necessities and proper bags to pack their belongings in when moving homes.
Additionally, Mrs. University and sorority member Juanita Ingram hosted the Girls Empowerment Event to support predominantly Black girls between the ages of 13-18 at the Madam Walker Legacy Center. The event was focused on mental and physical health and well-being, self-esteem, financial responsibility and education.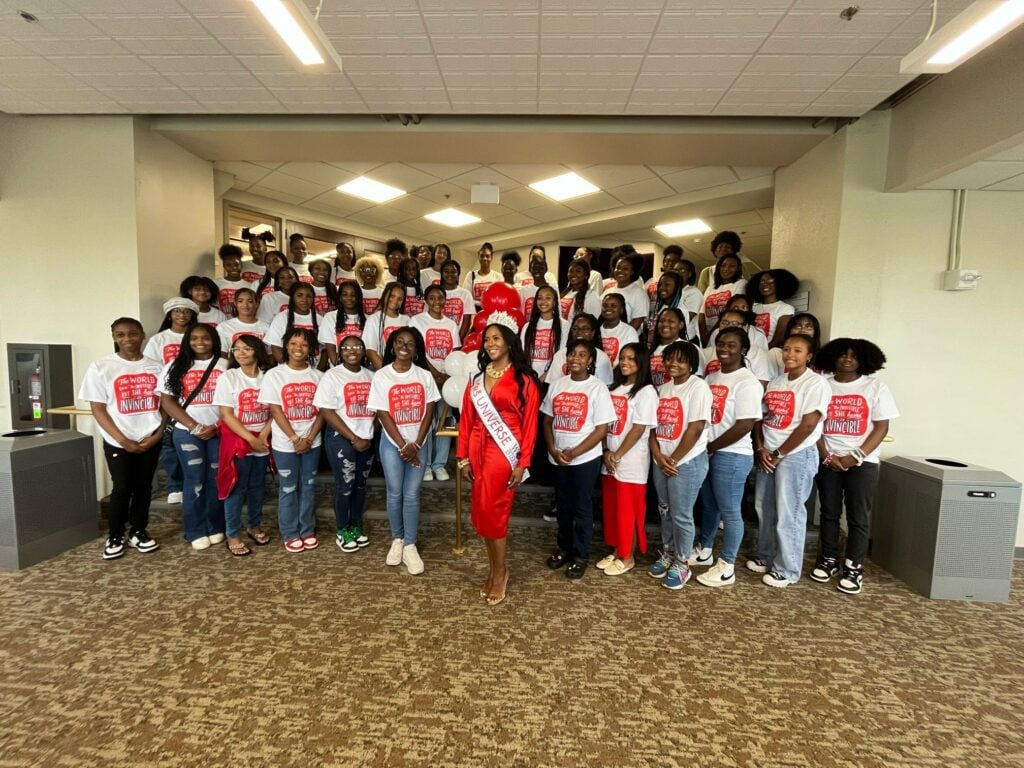 The official opening ceremony of the national convention took place July 19, and the Indianapolis Hostess Chapter sponsored a sports-themed night for members at Gainbridge Field House.
"We are excited to be here in Indianapolis. Though our membership of college-educated women are professionals and leaders in all industries, they have a common passion for making communities stronger throughout their lives," Cooke-Holmes said in a statement.
"We try to have a positive impact on every city that hosts our National Convention and we're proud to have purchased and donated over 45,000 items to the youth of Indianapolis as our convention service project. As our theme indicates, we want our members to be actively engaged in enhancing the quality of life and empowering the communities in which they live and work."
56th Annual National Convention
The festivities continue July 20 with a Social Action Luncheon and keynote speaker U.S. Vice President Kamala Harris. Closing remarks will be provided by Joy Reid, honorary member of Delta Sigma Theta and host of the ReidOut on MSNBC.
The evening will conclude with the Public Meeting, which will feature Mistress of Ceremonies Daphne Maxwell Reid, greetings from local officials, awards for service, greetings from leadership of other historically Black sororities and fraternities and keynote remarks from the Honorable Marcia Fudge, the Sorority's 21st national president and current U.S. secretary of housing and urban development. The meeting begins at 6 p.m. at Lucas Oil Stadium and is free and open to the public.
On Friday, July 21, Carla Harris, sorority member, author and senior client advisor at Morgan Stanley, will keynote the Collegiate Luncheon. That evening, Delta Sigma Theta step teams across the country will perform in a step show at 9 p.m. at Lucas Oil Stadium. The event is open to the public, and tickets can be purchased at the Indiana Convention Center in Hall D on Monday, from Noon –8 p.m., and Tuesday, from 7 a.m. – 9 p.m.
The convention will conclude on July 22 with the election of officers, a Memorial Service and a closing Sisterhood Soiree with dinner and entertainment. For more information about the national convention events, visit deltasigmatheta.org.
Contact staff writer Chloe McGowan at 317-762-7848. Follow her on Twitter @chloe_mcgowanxx.