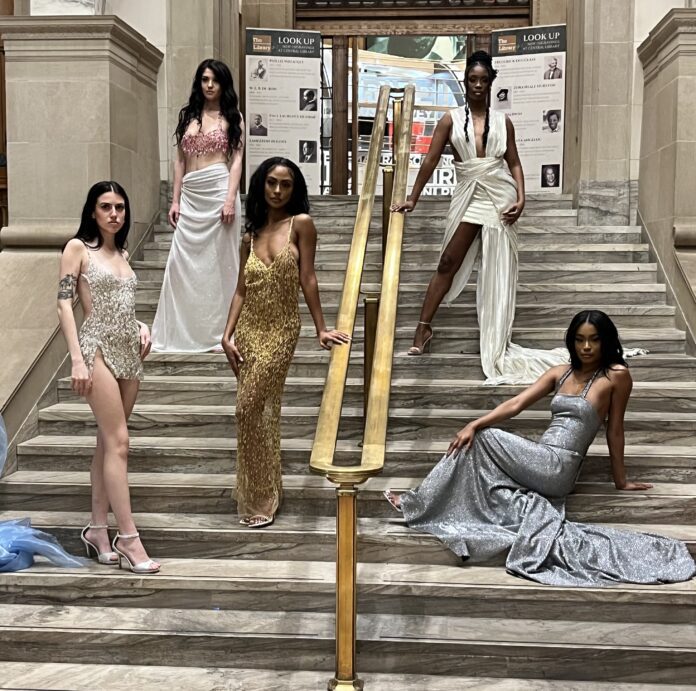 It is no secret the pandemic changed almost everything about the way people live and do things, including how they dress.
Although a 2022 McKinsey report found that the fashion industry suffered approximately a 20% decline in revenue during the pandemic, it remains a trillion-dollar industry globally. Local fashion designer Langston Christopher Bell — known professionally as Langston Christopher — got into fashion design through theater and film, dabbling in costume design. As a designer, Bell's area of focus is on evening wear and high-end streetwear, and he said the biggest change the industry — from small boutiques to haute couture — has seen in the last three years has been all about comfort.
"It's changed dramatically simply because people, when they go out now, they want to be comfortable, and so I feel sort of like a chill vibe, laid back vibe is more socially acceptable," Bell said. "It's really just more about comfortability but also making that fashion."
Bell specializes in fabric making, embroidery and handmade gowns and tuxedos. He used to prioritize production and speed over quality but said the pandemic allowed him to hone his craftsmanship and be intentional about each of the pieces he creates.
The change to comfort-based clothing was dramatic, Bell said. On the haute couture level, designers shifted and started trying to create pieces that would reflect that comfort — such as a soft slip under a beaded dress or smaller heels, Bell said.
"I think a lot of designers who are traditionally haute couture, they're sort of making pieces now that are extremely comfortable and have that long-wear effect even if it is really elaborately done," Bell said.
An emphasis on sustainability in fashion also gained traction; Bell said the pieces in his collection "Celestial Sirens," which he presented at Midwest Fashion Week's 2023 fashion show "Nouvelle Nature" on Nov. 19, were entirely handmade, recycled or reused.
Fei Ford, Indy-based multidisciplinary artist, said the biggest change she sees in her clients is the desire to emphasize individuality, often through vintage or thrifted pieces, which increases the efforts of sustainable fashion.
Fashion was Ford's gateway into the arts scene in Indianapolis. Growing up her style was inspired largely by hip-hop, R&B, and TV shows such as "The Golden Girls," "Fresh Prince of Bel-Air" and "The Nanny." This style largely came back while she was in college, and Ford said she started to do vintage resale, which eventually led her to personal styling.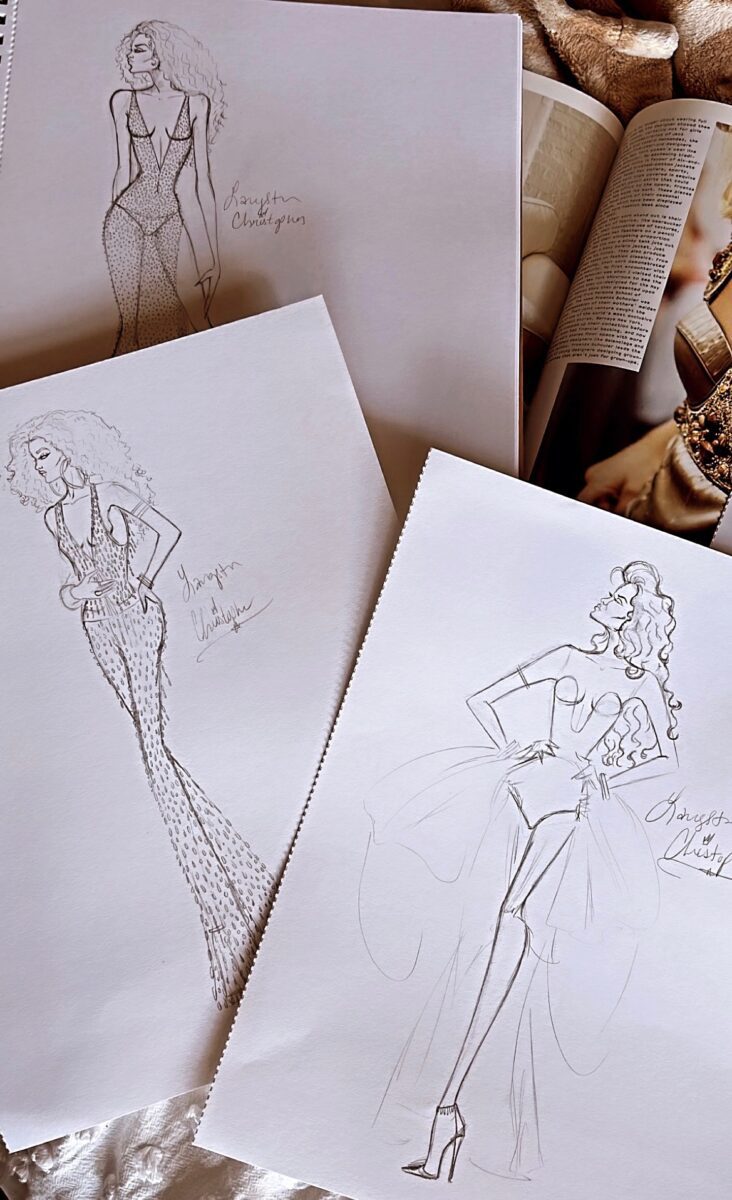 The increased attention on shopping locally and sustainability during the pandemic was not a coincidence, as costs of materials, labor and shipping increased across the board. However, the idea of upcycling, thrifting and DIYing clothing adds to the idea that fashion tends to go back in time every few years and style is used as a form of art and self-expression, Ford said.
"I think that's what fashion is a lot about, it's individualism, and style helps you with that," Ford said. "It's kind of like a conversation."
Ford, who is also a wardrobe stylist and costume designer in Indy, said more often than not, people acquire their personal style from others. Rather than understanding the underlying elements of fashion, most people see an article of clothing or an aesthetic and try to match that. While comfort was — and still is — on the forefront of many people's minds, when it comes to dressing post-pandemic, so too is the idea of bodily autonomy, Ford said.
"Wardrobe styling … is more or less an intimate relationship you have with people because you want people to have autonomy over their own bodies, and a lot of people don't feel like they have that; so, you have to really dig a little deeper than what you think you do," she added. "Making people look good is an easy thing, but really having people like what they wear is another thing."
Fashion remains a trillion-dollar industry because it is incredibly saturated. There are 26 seasons in the fashion industry and "Fast Fashion" companies — such as Shein and Fashion Nova — are constantly pumping out trends, Ford said.
RELATED: Midwest Fashion Week explores sustainable fashion in 'Nouvelle Nature'
However, the pandemic also created opportunities for those who wanted to try their own hand at sustainable fashion. Ford said she is not a master seamstress but also said she does not have to be to work in fashion styling clients and designing costumes for local theaters.
"I think that what the pandemic did was really push for people to be entrepreneurs," Ford said. "I think the scene has elevated a lot more. We talk about it all the time, this Arts Renaissance happening, and I think a lot of people have been able to make staples for themselves as creatives, and designers have been getting more opportunities," said Ford.
Moving forward, both Bell and Ford said they believe fashion will continue to evolve toward individuality and comfortability, especially in the Midwest where the seasons have a larger impact on how people choose their clothing. As the crossroads of America, Ford said Indiana is uniquely situated between two fashion cities: Chicago and New York. With the rise of social media, access is now greater than it ever has been.
Although the desire to look good in what people wear will never vanish, Bell said gone are the days of squeezing into too-tight pants and suffering through events in high heels — at least for now.
Contact staff writer Chloe McGowan at 317-762-7848. Follow her on Twitter @chloe_mcgowanxx.